Vinny Del Negro: 8 Reasons Los Angeles Clippers Should Fire Him After the Season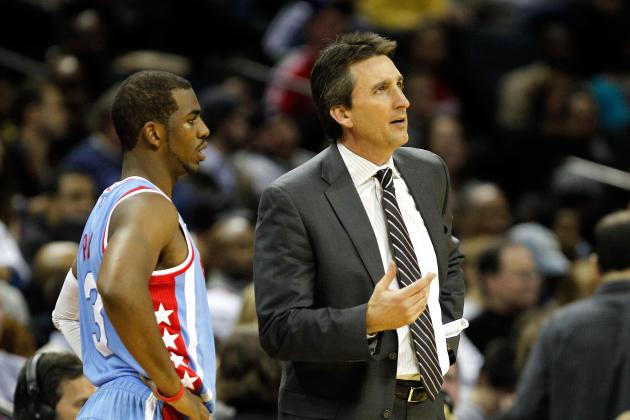 Streeter Lecka/Getty Images

The Los Angeles Clippers have exceeded preseason expectations. From swinging the Chris Paul trade, to the founding of Lob City, to finally competing with the los Angeles Lakers for attention in Tinseltown, the Clippers have been one of the young and rising teams in the NBA this season.
Donald Sterling's club has been riding the rush in 2012. The team is finally back to prominence after years of mediocrity. A high-seeded playoff berth is likely coming in the near future. And fan interest has never been higher.
Despite the promising outlook and results for the Clippers, there is no way Vinny Del Negro should be the head coach next season. Here are a few reasons why:
Begin Slideshow

»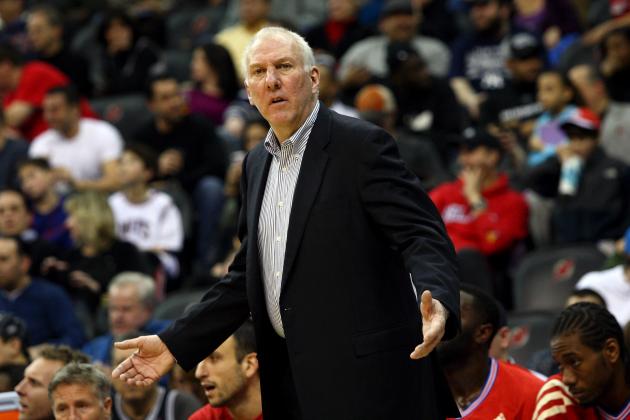 Chris Chambers/Getty Images

The Clippers will most likely end up with no lower than the fourth seed going into the playoffs. In the West, they'll run into coaches like George Karl, Gregg Popovich and Rick Carlisle. All of these heads are well-versed in game-planning and the chess-match flow of a seven-game series.
On the other hand, Del Negro's coaching ability failed to impress players in Chicago, and the general consensus among experts and fans is that he has a lack of creativity in the play-calling.
This should be a point of concern for the Clippers, as Del Negro could be what brings the team down in the postseason.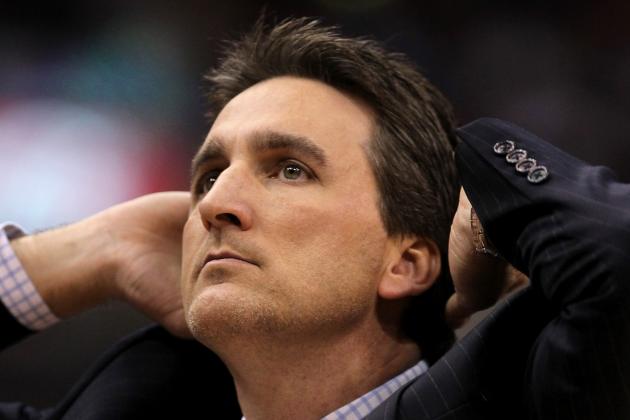 Stephen Dunn/Getty Images

Prior to taking his first head coaching job with the Bulls three years ago, Del Negro was...a radio commentator.
He had no NBA coaching experience, and was in a job where he had no contact with the inner workings of an organization. Del Negro's lack of experience showed in the early playoff exits of a talented Chicago team, and even more so when Tom Thibodeau took that team to the conference finals.
He doesn't know how go deep into the playoffs, let alone get to a championship.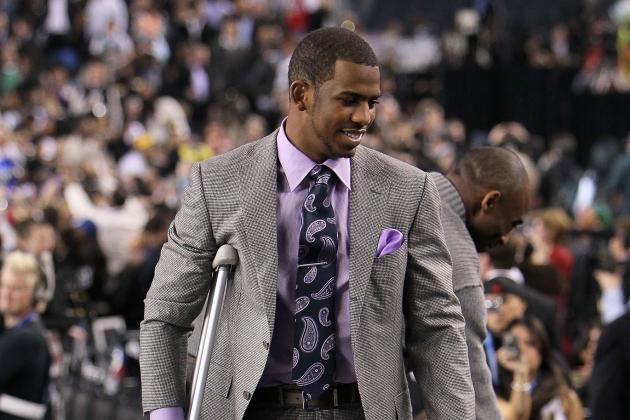 Jed Jacobsohn/Getty Images
Chris Paul's 2010 knee injury
The Clippers aren't built for the long-term; they're built to win now. Chris Paul, Blake Griffin and DeAndre Jordan are all in or just getting into their primes. On the other hand, the veterans in Chauncey Billups and Caron Butler can still contribute at a high level.
The team has about a four-year window before Paul's game starts to decline. Without him, Griffin, Jordan and the rest of the team are not nearly as good as they are now.
Just look at the injury of Billups; if a season-ending event like that happened to Paul, the Clippers would lose any hope of a championship for that season.
Add that to the possibility that Griffin may not be in L.A. in the future for his best years, and it's obvious that there is no room for error right now.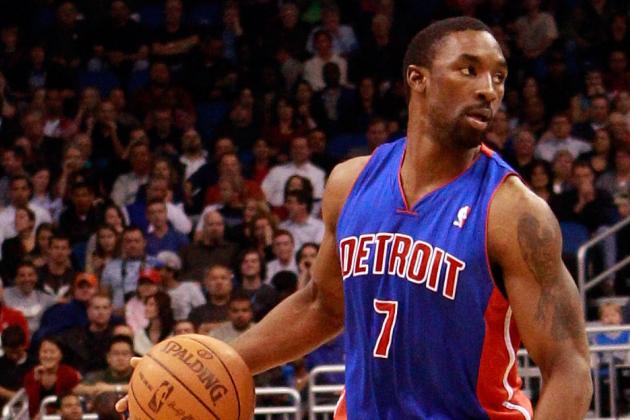 Sam Greenwood/Getty Images

During a 2009 press conference, Vinny Del Negro was seen being yelled at by Ben Gordon apparently over a broken team rule and the resulting fine.
If the Clippers suffer a meltdown, or expectations don't end up being met, what are the chances that fans could see some of the same this year? There was significant unrest during Del Negro's Chicago tenure, and that might carry over to L.A.
If the coach in question was a guy like Phil Jackson or Jerry Sloan, the situation would have never even happened.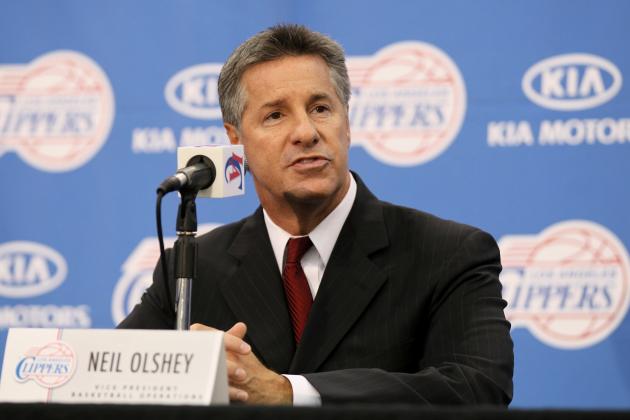 Stephen Dunn/Getty Images
Clippers GM Neil Olshey
Donald Sterling has been labeled as the worst owner in the NBA—from being accused of racism and sexual harassment, to heckling his own players and being a notorious penny-pincher. Until now, that list would have included running a team synonymous with losing.
Del Negro had a tenuous relationship with management in Chicago to say the least. He got into a physical confrontation with John Paxson, and was said to have acted in a threatening manner towards GM Gar Forman.
It is inevitable that Sterling and Del Negro will get into some kind of confrontation that will be instigated by the owner. General manager Olshey seems to be a nice enough guy but Del Negro's penchant for confrontation and unrest has to be concerning.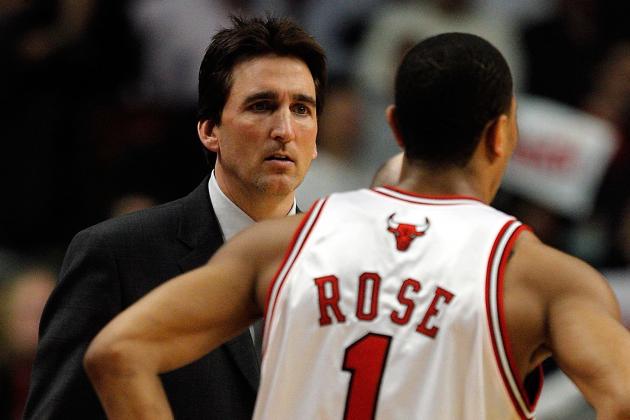 Jonathan Daniel/Getty Images

Vinny Del Negro currently owns a winning percentage of 47.9, despite coaching some very talented teams in Chicago.
The Clippers are going off of talent more than they are Del Negro's coaching acumen at this point. He doesn't know how to get the very best out of his players, especially when they are especially talented. He'll fall short just like he has for his entire career.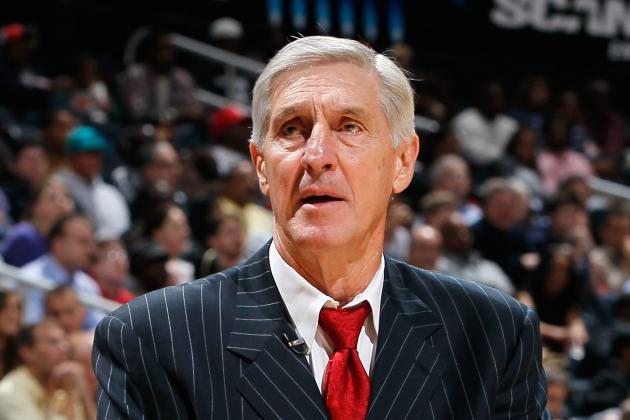 Kevin C. Cox/Getty Images

Phil Jackson could perhaps be lured to change sides and come coach the other team in L.A. Larry Brown could come back to lead his old team. Jerry Sloan would be a great fit with the Clippers.
All of these coaches are huge upgrades over Vinny Del Negro. All of them are more experienced, have been to the finals and get the best out of their players consistently.
If Sterling and the Clippers want to win a championship, they have to be willing to pay for a coach who can get them there.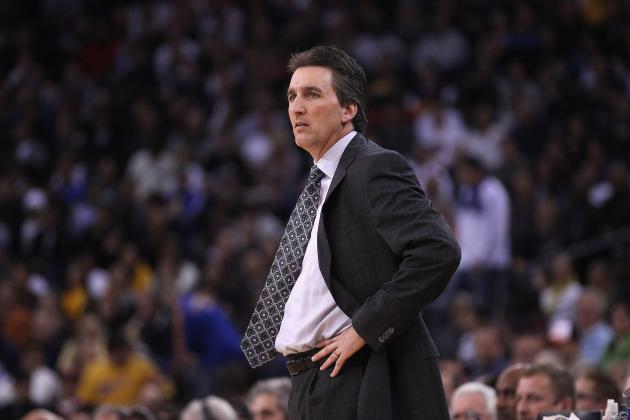 Ezra Shaw/Getty Images

Does the embattled Clippers coach bring any positives? Del Negro isn't an offensive mastermind, and neither are his teams known for shutdown defenses.
He doesn't have a defining trait or quality other than the low-cost coaching he brings. The Clippers offense is more of Chris Paul improvising and controlling the flow of the game while Del Negro is more or less a bystander.