5 of Sabean's Biggest Blunders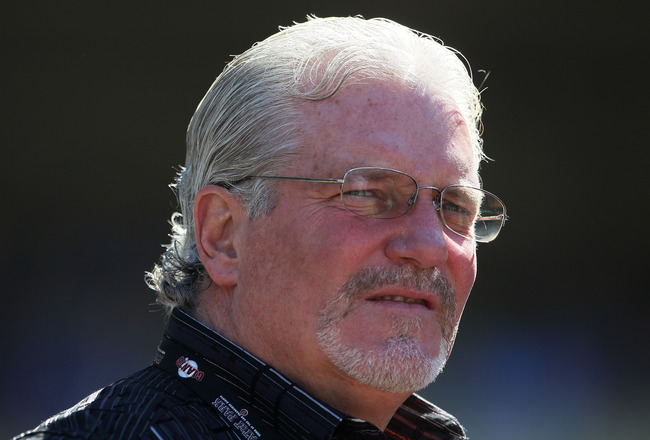 Jeff Gross/Getty Images
Brian Sabean is not known for being soft-spoken or having the nicest words for his critics. He had some harsh words for Scott Cousins after he ended Buster Posey's season in a famous home plate collision.
He's thrown a few of his own players under the bus, such as telling Kevin Frandsen that he needed to "just mind his own business down in Triple-A and see what happens."
Even though Brian Sabean gets plenty of credit for signing players like the great ,Rob Nenn, Jeff Kent, Jason Schmidt and J.T Snow, these signings do not outweigh his annoying habit of signing old, washed up veterans and has been players.
He fails to sign players that will truly be effective and his inability to read the obvious signs of ailing players has cost the team greatly. Even though the list can go on and on, here are just a few reasons why he is one of the worst GM's in baseball
Keep Reading

San Francisco Giants: Like this team?