Green Bay Packers: 5 Predictions for the Packers' 2012 Offseason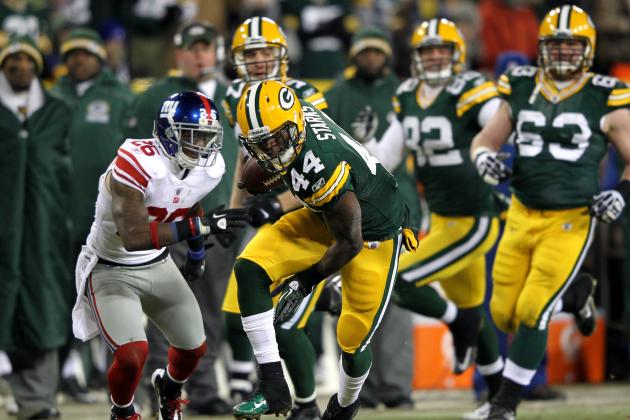 Jamie Squire/Getty Images

The Packers may have been 15-1 in 2011, but that doesn't mean that they won't have a busy offseason.
They have a backup quarterback who they may try to get some value out of, a star tight end whose contract is up, uncertainty at the safety position and a hole at the linebacker position.
The Packers' offseason will set the stage for their success in 2012, as they need to address some key issues on defense, in addition to taking care of some big-time contract situations on offense.
Here are my five predictions for what will be the biggest stories for the Green Bay Packers in the 2012 offseason.
Begin Slideshow

»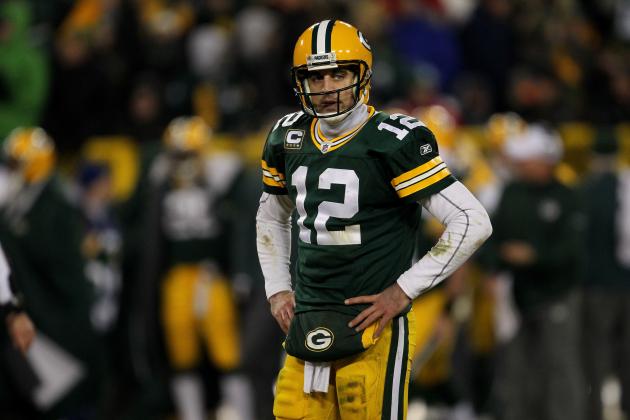 Jonathan Daniel/Getty Images

Aaron Rodgers still has two more years left on his contract, but that doesn't mean that he won't get a better contract before the 2012 season begins.
Rodgers is clearly the future of the Packers' franchise, and after having an MVP season, he is deserving of getting a big-time contract, as long as the Packers can afford it.
Sometime this year, Aaron Rodgers will get a deal done that will likely keep him Green Bay for another six or seven years, which would automatically set this Packers team up for success for a long time.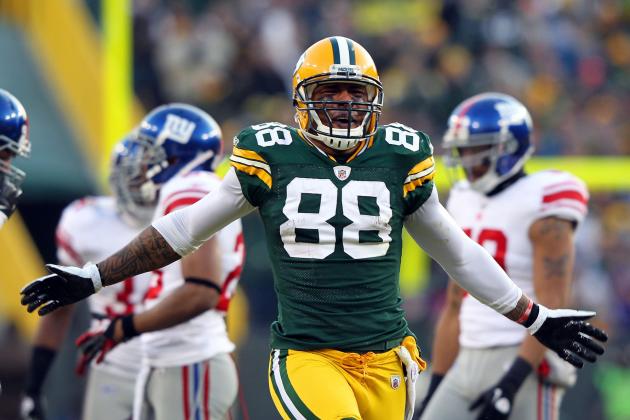 Jamie Squire/Getty Images

Many people are questioning whether or not Jermichael Finley will be re-signed by the Packers, as he had a year that was somewhat disappointing by the standards that he sets for himself.
However, Finley's ability to stretch the field makes him hugely valuable to the Packers offensively, and while he wants to get a big payday, he is hoping to stay in Green Bay, as well.
I think that while Jermichael Finley may not get the contract he was hoping for, the Packers will still give him a good deal, and Finley will opt to re-sign with a team that he is very likely to have success with for the foreseeable future.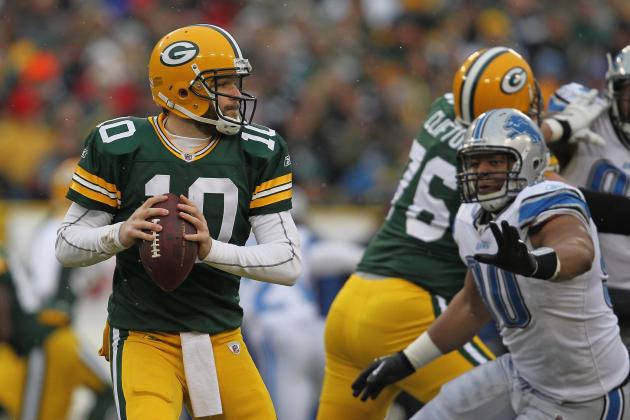 Jonathan Daniel/Getty Images

While many think that it will be Jermichael Finley who will be franchised, my money is on Matt Flynn.
Like Matt Hasselbeck, Kevin Kolb and countless other backups, Flynn is a highly sought-after commodity, so the Packers would be wise to try and get some value out of him.
Unfortunately, it will be a difficult thing to do, as franchising a player is expensive, especially if you just want to trade him. However, if they can get a first-round pick for him, it might be worth it.
Whether he is traded or simply left to find a team in free agency, Flynn's most likely destination is the Miami Dolphins—a team that just hired former Packers offensive coordinator Joe Philbin as their head coach.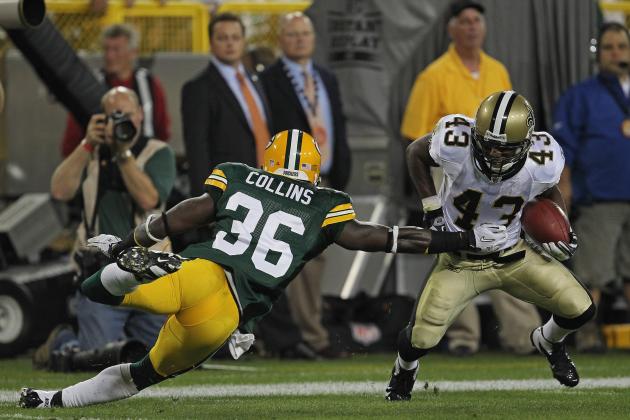 Jonathan Daniel/Getty Images

The biggest blow to the Packers will be the retirement of Nick Collins. While nothing has been released on the status of Collins for 2012, a neck injury can be serious, so it is quite likely that he may not be returning to football.
The good news is that the Packers have Morgan Burnett, a rising star who had a solid year despite a few rookie mistakes. But if they lose Collins, they lose a huge veteran player on that defense, and they will have to fill that void quickly.
And while history would indicate that they would find someone in the draft, I think it would be wiser to bring in someone with more veteran experience through free agency.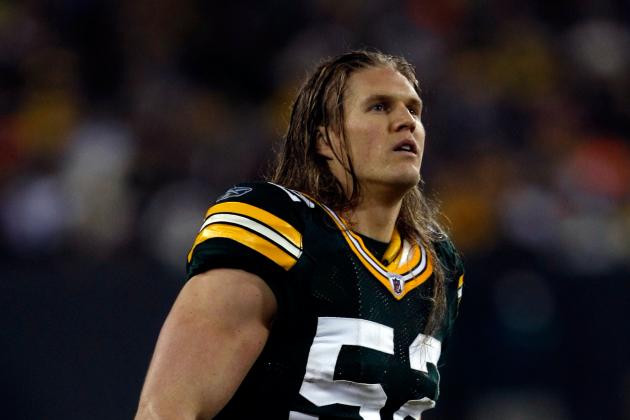 Scott Boehm/Getty Images

The right outside linebacker position proved to be the team's biggest weakness in 2011, with different players rotating the position, and none of them being very effective.
The Packers will likely go to defense in at least the first two or three rounds of the draft, but they will be looking to plug in someone opposite of Clay Matthews more than any other position.
In the second round, I suspect they will bring in someone on the defensive line who could be a better replacement for Cullen Jenkins than Mike Neal was.