Daytona 500 Qualifying: Dale Earnhardt Jr. and Drivers Who Must Start Up Front
February 19, 2012

Todd Warshaw/Getty Images
Qualifying for the 2012 Daytona 500, scheduled for next weekend, will begin at 1:05 p.m. ET on Sunday afternoon from Daytona International Speedway.
Dale Earnhardt Jr. is just one of several drivers entering NASCAR's most prestigious race lacking both confidence and results. The beloved fan favorite rode 12 top-10 finishes and four top-fives to finish seventh in the Sprint Cup standings last season, but still, the 2011 campaign was viewed as a failure.
Despite racing for Hendrick Motorsports and boasting the same equipment as talented teammates and former Cup champions Jimmie Johnson and Jeff Gordon, Earnhardt Jr. has yet to find his groove at any track since June 2008.
Earnhardt Jr. has gone winless in 129 races and is no doubt suffering from some confidence issues heading into the first race of 2012.
But despite the lofty expectations and rare success from the No. 88 car over the past few seasons, Earnhardt Jr. is not the only driver who must have a good qualifying run on Sunday in order to start up front for the Daytona 500. Let's take a closer look at some others.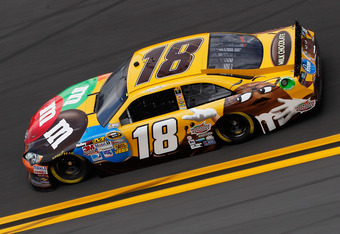 Chris Graythen/Getty Images
For all the winning the younger Busch brother has done over the past few seasons, he has no Cup crown to show for it. His off-the-track behavior has certainly impacted his reputation among fellow drivers and fans, but the only way to change that is to win when it matters: during the Chase and certainly at the Daytona 500.
Busch has won at least three races in each of the past four Sprint Cup seasons, but he needs a strong starting spot and a memorable finish at the Daytona 500 if he is to accomplish his biggest goals in 2012. The young gun's average starting spot in his four 2011 wins was 12th, which means a fast car and an even faster lap is necessary for Daytona 500 success.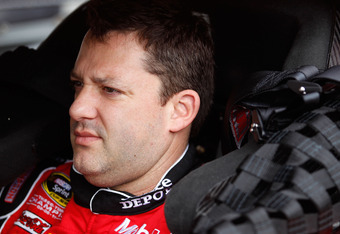 Todd Warshaw/Getty Images
Say what you will about the racing talents of last season's Sprint Cup champion Tony Stewart, but he has never won a Daytona 500, unlike Dale Earnhardt Jr. and so many others. Stewart rode the success of five wins and nine top-five finishes in 2011 to his third career Sprint Cup title, but the demons of Dayton still haunt him despite that fact.
Stewart started in the No. 25 spot during last year's 500 and wound up finishing outside of the top 10, 13th to be exact. In Stewart's five wins last season, his average starting position was 14th, similar to Kyle Busch. He'll need to post a similar qualifying time on Sunday if he is to have any shot at the winner's circle next weekend.