8 MMA Personalities and Their Rock Star Alter Ego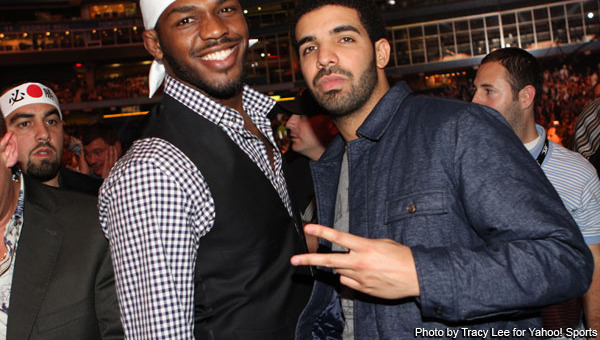 Photo By Tracy Lee-Yahoo! Sports
Believe it or not, music and MMA go hand and hand.
While some fighters use music to describe themselves (think Roy Nelson using Weird Al's "Fat") to picking music that gets them hyped up for a fight, music says a lot about the fighters.
Some musicians even have similarities to certain fighters.
Here's a look at eight fighters and their musical alter egos.
Begin Slideshow

»
Ethan Miller/Getty Images

Frank Mir's usual walk out song just happens to be Kanye West's "Amazing."
But walk out song aside, Mir and West have some similarities.
Both men can be arrogant, believe they're the best at what they do, and both have had many highs and lows throughout their careers.
Both men were also involved in accidents that could have taken their lives. Mir was involved in a motorcycle accident in 2004, while West was involved in a near fatal car accident in 2002.
Both have since been able to make full recoveries and continue with their careers.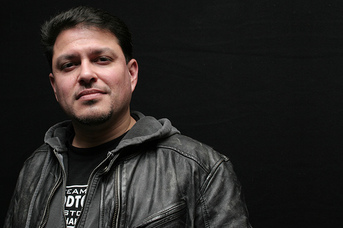 Photo by Fightcove.com
Joe Silva has one of the toughest jobs in MMA.
He's responsible for making every UFC match up.
It may sound easy, but sometimes fighter pairings aren't as exciting as they may seem. Most of the time, though, Silva gets it right.
A guy that he can relate to is Rick Rubin.
Rubin is responsible for pairing the legendary rock band Aerosmith with hip hop Gods Run-DMC.
Rubin has also worked with just about everybody across the board. Silva has worked with greats ranging from Anderson Silva to Randy Couture, much like Ruben has worked with Jay-Z, The Red Hot Chili Peppers, Slayer, Adele and Johnny Cash.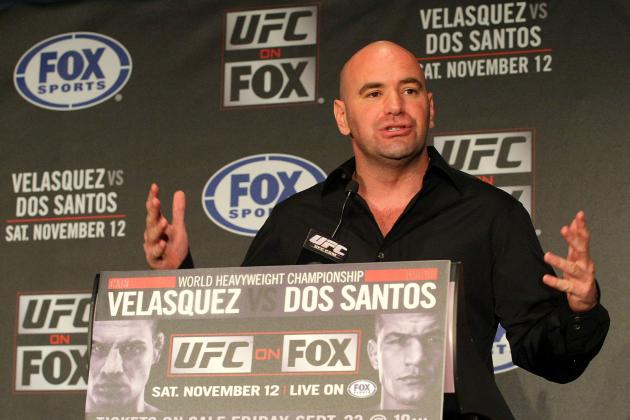 Victor Decolongon/Getty Images

If Joe Silva is Rick Rubin, then Dana White has to be Russell Simmons.
When White took over the UFC, he looked to not only change the company, but the sport of MMA as a whole.
Simmons did something similar with hip hop.
Although hip hop was around before Simmons got with Rubin to create Def Jam, they changed the genre by putting serious stock into it instead of treating it like a second-rate fad.
White did the same by making the UFC and MMA as a whole a respectable sport.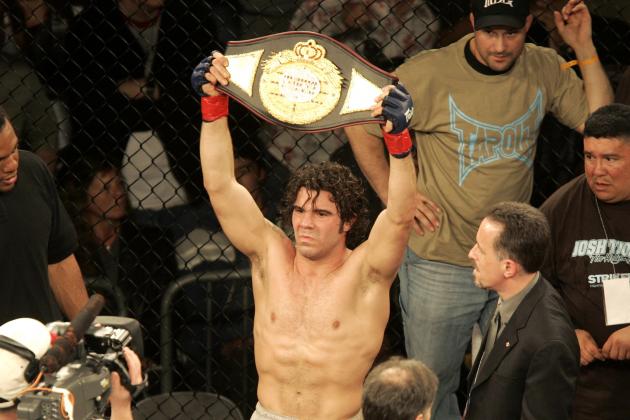 John Medina/Getty Images

Metallica is one of the greatest heavy metal bands in the history of music.
The band's heavy riffs and relentless energy have made them one of the greatest selling artists of all time.
Guida is a fighter who embodies the look and energy Metallica once had.
Guida has also had somewhat of a downfall in style, as he's looked at as somewhat of a lay and pray fighter.
Metallica has had a similar fate as they've matured and went mainstream, losing fans in the process.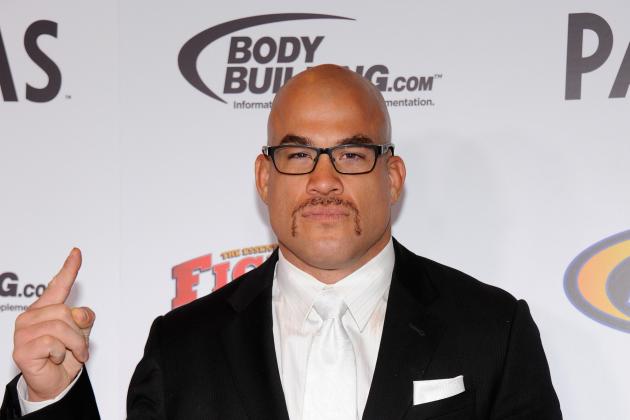 Ethan Miller/Getty Images

Tito Ortiz knows what it's like to be at the top and the bottom of the MMA world.
Ortiz has more UFC light heavyweight title defenses than any other fighter.
He has also gone through a rough time in his career, winning just one fight since 2006.
Ortiz is reminiscent of rock star drummer Tommy Lee.
Both men have had relationships with blond bombshells and both have been considered bad boys at one point of their careers.
Both men also know what it's like to rise to the top and overcome low points in their careers.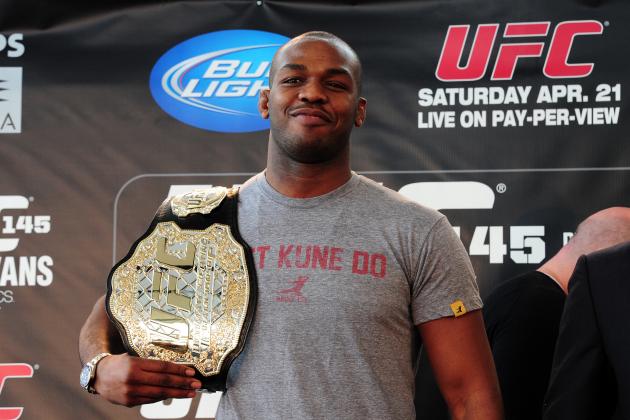 Scott Cunningham/Getty Images

Jon Jones is currently the youngest UFC champion.
Since he's started his MMA career he's looked nearly untouchable, and has become the future of the sport.
Although Jones has seemed humbled throughout his career, there are many fans who can't stand him.
Rapper/Singer Drake is similar to Jones.
Drake is one of the biggest stars in music today. Although he started out as an actor, Drake became an instant star once he picked up a mic.
Drake and Jones are similar in age, and seem to only get better as time goes on.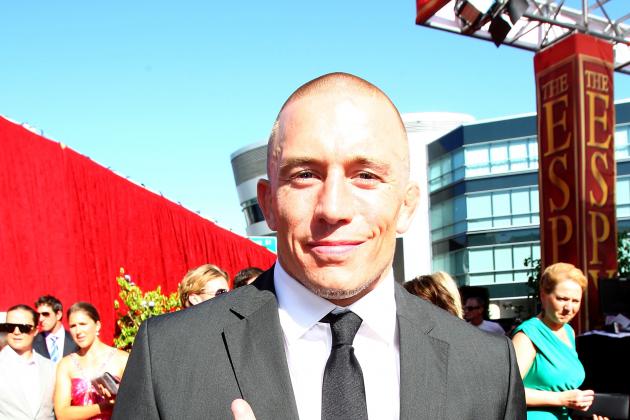 Alexandra Wyman/Getty Images

During the Beatles' 10-year run, they were the most popular band in the world.
Even today their popularity remains high, as they are the top selling band of all time.
Like the Beatles were in music, Georges St-Pierre is one of the biggest stars in MMA.
According to Dana White, St-Pierre is the biggest draw in the UFC.
St-Pierre also has a nice, good boy quality that the Beatles had early in their careers and has become a big star in America.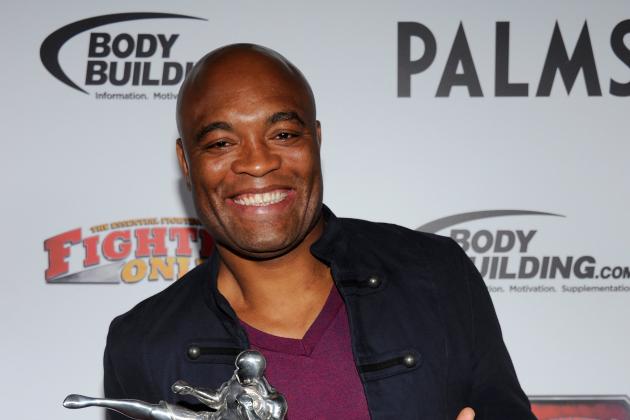 Ethan Miller/Getty Images

Anderson Silva has often been called the greatest fighter in MMA today.
Much like Silva, Michael Jackson was called the greatest entertainer of his time.
Jackson was the total package, as he not only was a great singer, but a great dancer and showman.
Silva often puts on the same type of show, as he nearly dances as his opponents try to strike him.
Silva was also a big fan of Jackson and imitated him during an entrance in PRIDE.