New York Yankees 2012 Season Outlook: Mariano Rivera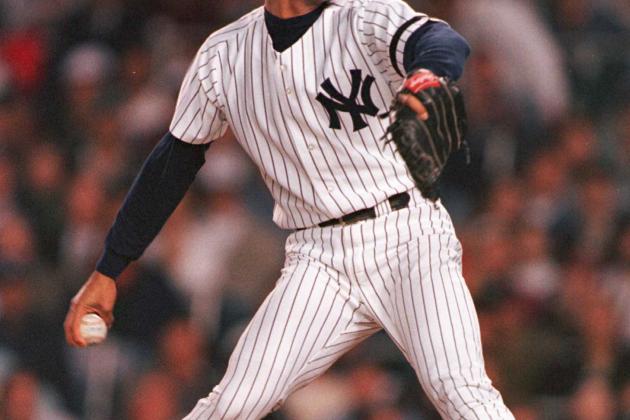 Al Bello/Getty Images

Mariano Rivera came into the major leagues in 1995 as a starting pitcher and struggled. The Yankees even considered trading him to the Detroit Tigers for David Wells, however, his potential caused the trade talks to stop.
In 1996, Rivera was the setup man for John Wetteland, shutting down the seventh and eighth innings. The Rivera and Wetteland combination gave the Yankees a 70-3 record when winning after the sixth inning.
In 1997, Rivera became the Yankees closer, and after a short time of getting used to the position, he became the consistent and dominant pitcher that he still is today.
Rivera's career stats:
17 seasons (all with Yankees), 75-57, 2.21 ERA, 603 SV's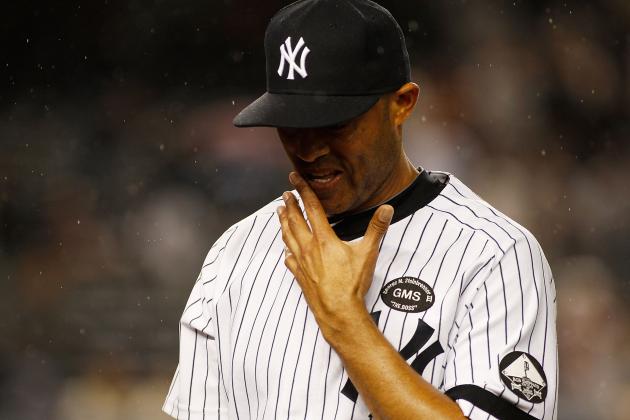 Mike Stobe/Getty Images

Every since he went through elbow surgery in 1992, Rivera has been in great shape, and aside from some nagging injuries, has stayed healthy.
Any 42-year-old player will be seen as a risk to possibly get injured, however, if you had to pick one player who is at least 40 years old to stay healthy in 2012, it would be Rivera.
He will be there all season to close games for the Yankees.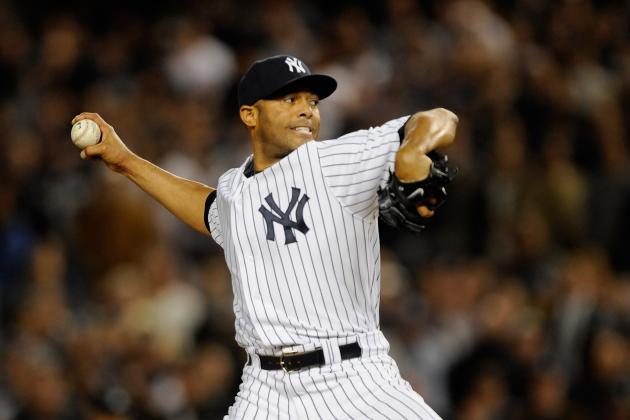 Patrick McDermott/Getty Images

March/April
Totals: 11-9, 2.27 ERA, 83 SV's
2012 Prediction: 0-1, 2.16 ERA, 6 SV's
May
Totals: 9-11, 1.93 ERA, 98 SV's
2012 Prediction: 1-0, 1.30 ERA, 9 SV's
June
Totals: 11-10, 2.09 ERA, 117 SV's
2012 Prediction: 0-1, 2.01 ERA, 7 SV's
July
Totals: 17-9, 2.23 ERA, 102 SV's
2012 Prediction: 0-0, 1.78 ERA, 7 SV's
August
Totals: 14-10, 2.32 ERA, 112 SV's
2012 Prediction: 1-0, 2.13 ERA, 7 SV's
September/October
Totals: 13-8, 2.44 ERA, 91 SV's
2012 Prediction: 1-1, 1.91 ERA, 6 SV's
Overall 2012 Prediction:
3-3, 1.88 ERA, 42 SV's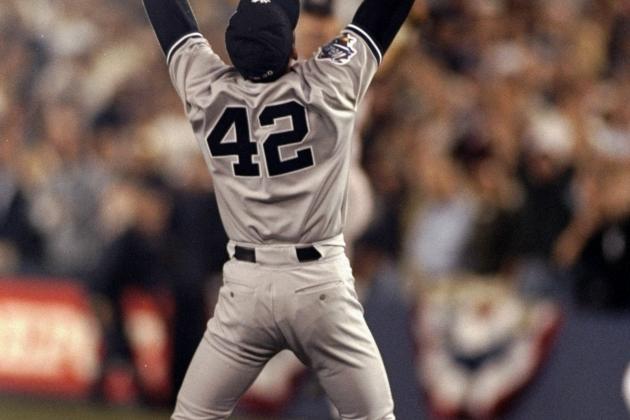 Al Bello/Getty Images

Mariano Rivera has been the greatest relief pitcher, and one of the greatest pitchers, in the history of baseball. He will add to his all-time saves lead, and if this is truly his final season, he should end his career with around 645 saves.
Rivera has gotten MVP votes in nine of his 17 seasons and has gotten Cy Young votes in six seasons as well. He arguably deserved to win the Cy Young award in 2005 over Bartolo Colon. In 2012, I expect him to once again get recognition in at least one, or both, of these awards. He will also make the All-Star team for the 13th time in his career.
If this is his final season, he should be a first ballot Hall of Famer the first year he is eligible, and number 42 will be retired by the Yankees for two players.