New York Yankees 2012 Season Outlook: Ivan Nova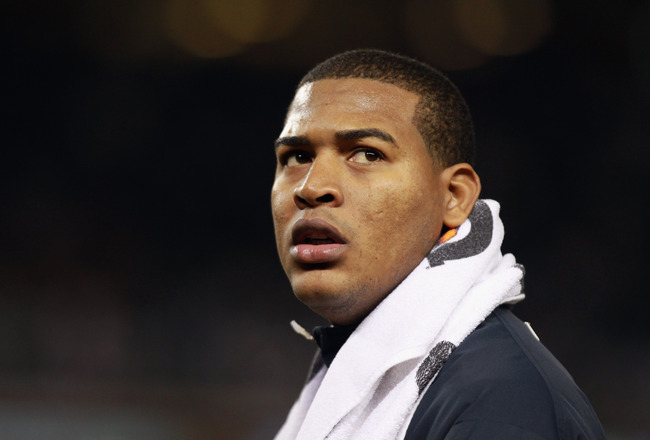 Nick Laham/Getty Images
History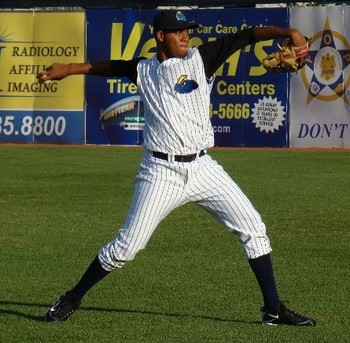 Nova was signed as an undrafted free agent in 2004 and made his MLB debut with the Yankees in May of 2010. At the end of the 2010 season, he was called back up and made his first career start on August 23rd. It was successful, and earned him another start over Javier Vazquez.
In 2011 he began the season in the starting rotation and went on to have the most wins by a Yankees rookie starter since 1968. He had one of the best winning percentages in baseball with a 16-4 record, and Nova finished fourth in voting for the AL Rookie of the Year.
Career Stats:
17-6, 3.86 ERA, 124 K's
Health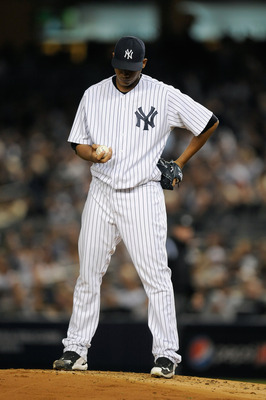 Patrick McDermott/Getty Images
Nova has not been in the MLB long enough to have a significant injury history.
However, around the trade deadline of the 2011 season Nova was placed on the disabled list with an ankle injury. Also, in the fifth game of the 2011 ALDS game against the Tigers, Nova left the game early with a forearm strain.
Luckily for the Yankees, neither injury should have complications in the future. We will see if these nagging injuries continue in 2012.
Monthly Predictions for 2012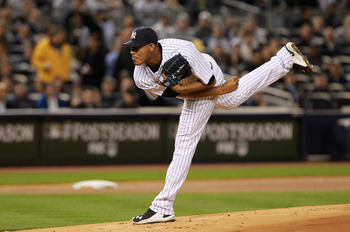 Nick Laham/Getty Images
I do not expect Nova to have a big sophomore slump, however I don't expect him to have as high of a winning percentage. Here's a look at his previous stats and my predictions for the 2012 season.
March/April
Totals: 1-2, 5.82 ERA, 12 Ks, four starts
2012 Prediction: 2-2, 4.42 ERA, 15 Ks, five starts
May
Totals: 3-1, 3.57 ERA, 16 Ks, six starts
2012 Prediction: 3-1, 3.64 ERA, 24 Ks, six starts
Predicting a small injury and stint on the 15-day DL around the middle of the season.
June
Totals: 3-1, 3.58 ERA, 21 Ks, five starts
2012 Prediction: 1-0, 3.11 ERA, nine Ks, two starts
July
Totals: 2-0, 2.25 ERA, 9 Ks, two starts
2012 Prediction: 2-2, 3.82 ERA, 22 Ks, five starts
August
Totals: 6-0, 3.48 ERA, 34 Ks, seven starts
2012 Prediction: 3-1, 2.88 ERA, 25 Ks, six starts
September/October
Totals: 2-2, 4.09 ERA, 32 Ks, 10 starts
2012 Prediction: 3-2, 3.30 ERA, 24 Ks, six starts
Overall 2012 Prediction:
14-8, 3.54 ERA, 119 Ks, 30 starts
Accomplishments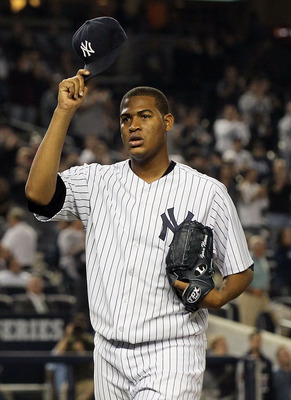 Jim McIsaac/Getty Images
After a very impressive rookie season, Nova has proven that he is a major league starter. In 2012, he will have to prove that he is a top major league starter.
Nova could easily record his 20th and 30th career win in 2012, while solidifying himself a spot in the Yankees rotation for years to come.
Keep Reading

New York Yankees: Like this team?