Chicago Cubs: 10 Big Moves Theo Epstein Should Make Next Offseason
Jed Jacobsohn/Getty Images

Theo Epstein hasn't finished his first offseason in charge of the Chicago Cubs, but that doesn't mean it isn't too early to look towards next year's plans.
After all, isn't "next year" what the Cubs are all about?
Moves have been made towards next year and beyond already. The Cubs signed David DeJesus, Gerardo Concepcion and Paul Maholm, while also trading away Tyler Colvin and Andrew Cashner in separate deals for Ian Stewart and Anthony Rizzo.
The 2013 free-agent class is full of big names that can potentially hit the market. Cole Hamels, Matt Cain, Josh Hamilton, Yadier Molina and David Wright are just a few of the top players who may be available.
Yes, baseball is a sport that cannot be predicted on Valentines Day, so there's no telling what the season has in store for the players and teams this season.
But I'd love to get a head start on the possibilities.
Here are 10 big moves Epstein can, and should, make next offseason.
Begin Slideshow

»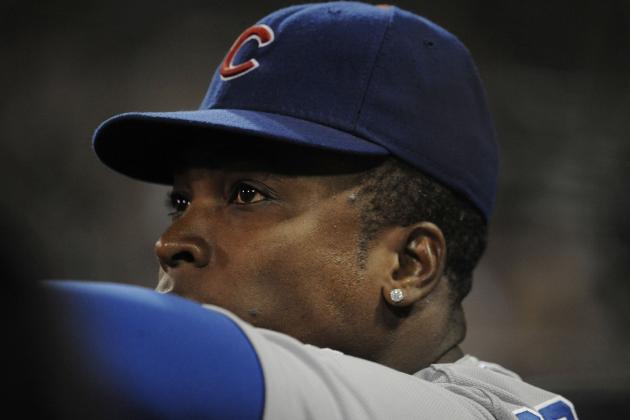 Denis Poroy/Getty Images

This move may very well happen before the 2013 offseason arrives, but it is one that needs to happen moving forward.
Ideally, Soriano will be moved this year where the Cubs don't have to eat all of the $54 million remaining on his contract over the next three years.
However, even if there are no takers, it's time to release the former All-Star.
Soriano is not in any future plans of competing, so why keep him if he is wasting space that could be fielded by a player who has some sort of future with the ball club?
It's easy to bad-mouth Soriano for his career in Chicago. While it's fair to say he underperformed for his contract, he was also an integral part of back-to-back NL Central titles. Cubs fans are quick to forget that those weren't coming around every year before he came to Wrigley.
While it's time for both sides to part ways, Soriano has made a positive impact, even if it doesn't add up to $136 million worth of impact.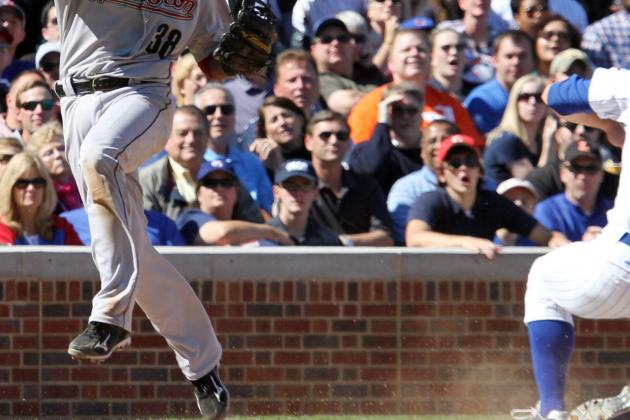 Tasos Katopodis/Getty Images

Bryan LaHair is the incumbent first-baseman this year, but it should only last this season.
I expect big numbers from LaHair. He has 30-homer potential this season, and the Cubs are counting on him in order to compete in 2012.
But the Cubs acquired Anthony Rizzo this offseason, who immediately became the system's top prospect. They didn't bring him in to entertain Iowa in Triple-A.
LaHair is better than a backup. With the departure of Soriano, it opens up a spot for his left-handed bat in the outfield.
The infield-to-outfield move isn't rare. Kansas City's Alex Gordon and Milwaukee's Ryan Braun are two who come to mind for moving to left.
If Soriano is gone, his contract won't be. Owner Tom Ricketts will still be paying much of the $54 million remaining on his contract, so replacing him with another high-paid option isn't economically smart.
Also, with the speculation that the Cubs are on the verge of signing Jorge Soler, the need for an aging star isn't as necessary. Soler should be ready within the next couple of years if the front office is committing the reported $27.5 million to Soler.
Instead, moving LaHair, who is making under $500,000 this season, provides a quality option while still paying Soriano's remaining contract. LaHair may not be the starting left-fielder on the next playoff team, but he's a more viable option in the short-term with long-term potential.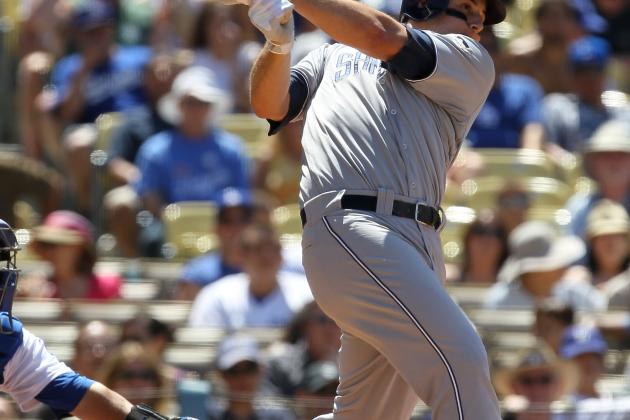 Stephen Dunn/Getty Images

Rizzo, Brett Jackson, and Trey McNutt will all start this season in the minor leagues, but there's no doubt that these three are part of the upcoming nucleus that will have the Cubs competing more years than not in the near future.
If Marlon Byrd isn't traded this season, it is expected he will not be re-signed as he is in the final year of his contract. Brett Jackson's sights have been set on center field for years, and the departure of Byrd all but seals his name in the lineup card.
Rizzo, with or without LaHair changing positions, will be the middle-of-the-order bat of the future for Chicago. He had brief experience in the big leagues with San Diego last season, but Cubs general manager Jed Hoyer has said he expects Rizzo to be in the minors this year.
ESPN's Keith Law rated McNutt as the Cubs No. 4 prospect. McNutt, a right-handed starter, doesn't project to be an ace, but he certainly has the potential to be part of the rotation for years to come.
Next season, these three need the opportunity to take their bumps. In 2013, they won't be expected to carry the load right away. Because of Epstein's reputation, Cubs fans are more patient than usual when it comes to results.
None of the three will be pressured of being the next Cy Young winner like Mark Prior or can't-miss prospect such as Felix Pie.
Yes, expectations will be high but not right away. If this core doesn't produce after three or four years, doubt will begin to creep in, but there's time to develop into their roles before that day comes.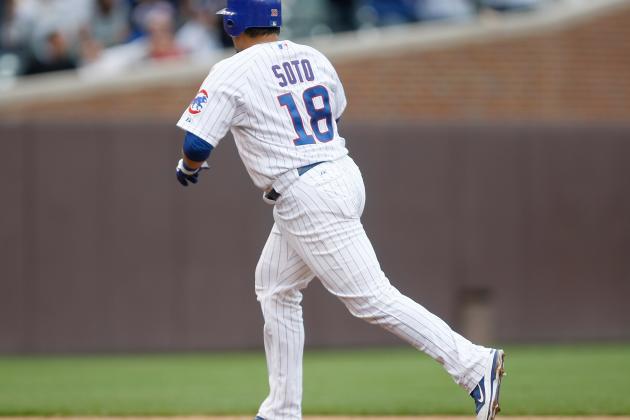 Scott Boehm/Getty Images

It isn't that Soto isn't a viable option at catcher. The former Rookie of the Year is a solid backstop with a decent bat.
But too many times Soto has come into a season overweight or struggled to stay in shape throughout the season. He has been a disappointment after a promising rookie year.
Now the Cubs have Welington Castillo waiting his turn, and it's time to go with a new direction. Soto's .228 average is too low despite his 17 home runs, which is top-10 among MLB catchers. He had a solid 2010 after posting an OBP of .393, but that was sandwiched in-between two poor seasons.
At 30 next offseason, it's unlikely Soto will improve enough to be worth keeping around by the time the Cubs are competing.
Soto will be easy to trade because many teams on the cusp of the playoffs will be willing to take a waiver on a catcher with 20-homer potential who isn't seen as a defensive liability.
One intriguing option is the Tampa Bay Rays, who could use a catcher to solidify their spot at the top of the AL East, while also having a plethora of prospects, particularly pitching, that they are willing to deal.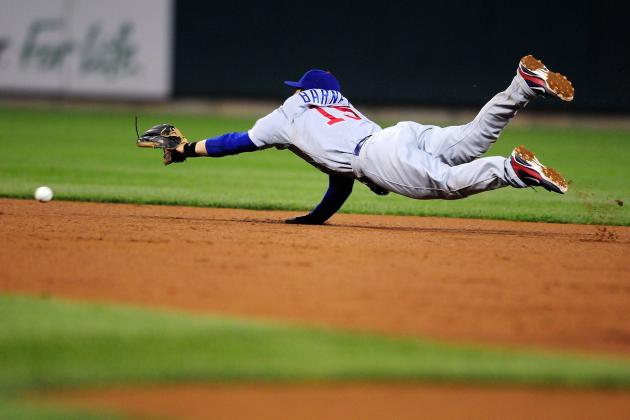 Jeff Curry/Getty Images

Darwin Barney was an intriguing story last season as he was named the starter after projecting third on the depth chart at second base.
After one full season, it's more evident why he was third to begin with.
Barney had just one month last season hitting over .300, while his OBP slipped to .284 after the All-Star break. Yes, it was only one season, but Barney isn't a starting-caliber player.
He has absolutely no power and doesn't do anything above-average. He had 146 hits last season, and all but 31 of them were singles. With only nine stolen bases, he doesn't present much of a threat anywhere.
He doesn't reach base enough to hit early in the order, and at the bottom of the order he's likely to remain stranded around the pitcher's spot, being a singles hitter.
He plays hard, which is great. But the results aren't there. One more year may be enough to show improvement, but I believe Barney is more of a role player coming off the bench on a successful team.
Brandon Phillips is scheduled to be a free agent, but his price figures to be too steep for the Cubs. A more realistic replacement is Adrian Cardenas, who was claimed off waivers from Oakland.
Cardenas, 24, is a left-handed hitter, who posted a .374 OBP in 127 games last season in Triple-A.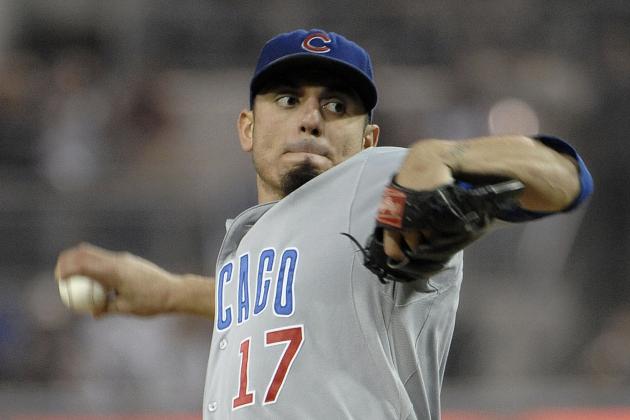 Denis Poroy/Getty Images

Matt Garza was acquired last season for multiple prospects in order to be the ace of the staff in Chicago.
His first year showed nothing less than him being capable of just that, and it's time to reward him.
Garza doesn't get the attention that many top starters do, but he pitched about as well as anyone in the NL Central last season. His 3.32 ERA was the best out of all qualified starters in the division a season ago.
He pitched in the 2008 World Series after being named ALCS MVP. And he's a great teammate on and off the field.
The Cubs could move Garza for a haul of prospects, but the most common destination seems to be Detroit for Jacob Turner, who took a step back last season in the minors. I'd rather lock up the sure thing with Garza and hope to team him with another top-of-the-rotation pitcher.
The Cubs' farm system isn't full of ace-caliber pitchers, and Garza isn't ancient either. He's just 28 and in the beginning of his prime. If the Cubs continue to improve, as well as make a big move or two, it is conceivable that he'll be in the middle of his prime as the Cubs reach the top of the division.
There are 29 other teams in baseball that would love to have Matt Garza in their rotation.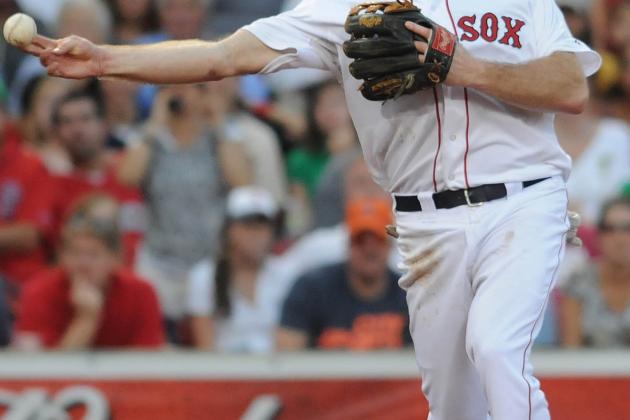 Darren McCollester/Getty Images

Kevin Youkilis was brought to Boston by Epstein, so there is no reason to believe he wouldn't welcome the third baseman to Chicago.
Youkilis is entering the final year of his contract, with a $13 million team option for 2013.
Next year Youkilis turns 34, while one of Boston's top prospects, Will Middlebrooks, awaits his turn.
I don't see the Red Sox picking up the option for that much money. While re-signing him at a lower price is possible, it also gives Epstein and Hoyer a chance to sell the idea of coming to the Cubs.
Ian Stewart is the projected starter this season with Josh Vitters providing competition. Vitters has been a highly-touted prospect for years in the Cubs organization, but he has yet to break through the way he was expected.
Youkilis would be the perfect bridge player to Javier Baez. Baez, 20, is a shortstop who figures to move to third because of some guy named Starlin Castro manning the position for years to come. Baez is also expected to grow into and complete his 6'1'' frame, making the move to third base more likely.
Baez won't be ready for the big leagues for another three or four years. A two- or three-year deal with Youkilis keeps the Cubs competitive while leaving the place open for the more permanent solution in Baez.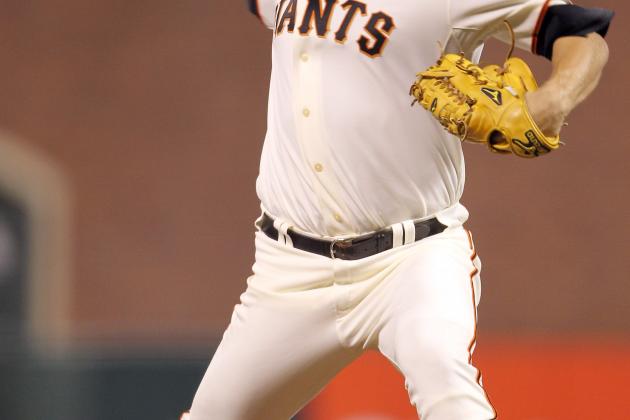 Ezra Shaw/Getty Images

Cole Hamels is the big name, but Matt Cain is way to go.
Hamels will surely be the hottest name on the market. He'll be 29 years old and a left-hander with few questions left to answer.
But the Cubs shouldn't get in a bidding war to get him.
Cain will be seen as the second option to Hamels, but he's every bit as good, if not better, than Hamels.
He will likely be cheaper due to the presence of Hamels on the market. While Hamels drives up the price on multiple teams, Epstein and Hoyer's sole focus should be on Cain.
Cain has posted six straight seasons of 30 or more starts, which shows his durability. He has also thrown over 200 innings in five straight seasons. In the last three seasons, his highest ERA was 3.14.
Cain can be the durable ace that the Cubs expected Carlos Zambrano to be, without the problems emotionally. One can argue the biggest reason for the failures of the Cubs has been the lack of a dominant starter, among many other things over the course of 100 years.
With a one-two punch of Cain and Garza, it's hard to imagine getting swept or outmatched on the mound in a playoff series again. While it takes the rest of the team to get to the playoffs, Having two more-than-capable pitchers at the top helps stop losing streaks in the season and shut down offenses in the playoffs.
Cain has yet to give up an earned run in his playoff career, which consisted of a World Series title.
Zack Greinke is another possibility, but I worry about his ability to handle the large market and media of Chicago. His emotional issues in Kansas City were well-documented, and his 6.48 playoff ERA worries me about his ability to handle the big stage.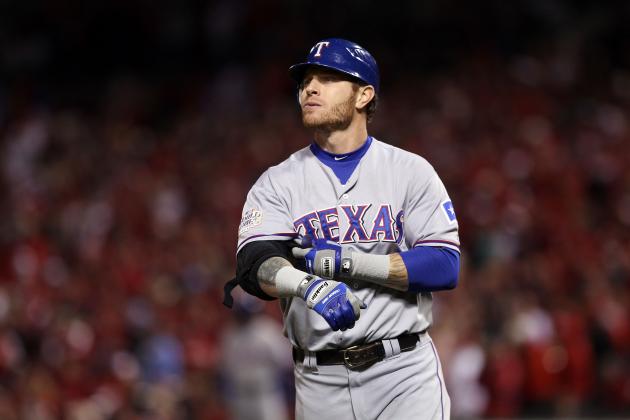 Ezra Shaw/Getty Images

As previously mentioned, several headline stars will be available in the upcoming offseason.
What Cubs fan wouldn't love to see Cole Hamels step to the mound on Opening Day as Josh Hamilton sprints out to left field?
After watching Yadier Molina dominate behind the plate for St. Louis, who wouldn't want to see him throwing out the other team's runners instead of the Cubs?
David Wright would sure look better than Ian Stewart on the hot corner, and if Greinke can win a Cy Young in Kansas City, why can't he in Chicago?
The temptations will be there, and rumors will swirl as to who the Cubs are in on. But the risks are too great on each for the Cubs to be in position to take the gamble.
The Cubs aren't one player away like some other teams may be. Taking a risk on a big name could doom the franchise for years to come (like many believe Soriano, Kosuke Fukudome and Milton Bradley did).
I'm not saying Hamels is a risk. He's a top-of-the-line starter and left-handed at that. But I believe he will be much more expensive than that of the demands by Cain. I don't want all attention on Cain and have a surprise team snag Cain, like Detroit did with Prince Fielder.
Josh Hamilton has off-field issues, issues I believe would be higher risk in the city of Chicago. Besides his alcohol issues, he will be 32 and hasn't shown the ability to stay healthy. Some team will pony up money for him, but the Cubs shouldn't be that team. Committing a big contract to Hamilton while paying Soriano isn't the optimal play.
Molina will be 30 and expecting at least $10 million a year. That's a lot to commit to a defensive catcher entering his 10th season at this time next season. Castillo is a suitable option.
Greinke's issues have already been discussed, while David Wright is the face of the New York Mets. They have an option to keep him, and I see little reason for them to do so. They may be unloading, but he's the one player that fans come to see in that stadium.
If available, expect someone to pay more than the Cubs have to get him.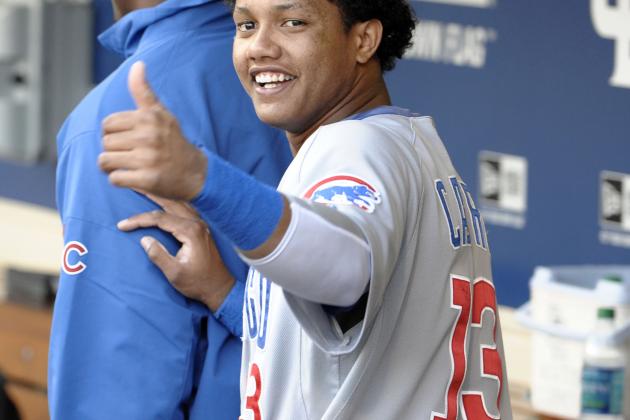 Denis Poroy/Getty Images

The Cubs are headed in the right direction.
Epstein needs to stay in that direction and follow a similar path that he took in Boston at the beginning of his tenure. At the end of his stay there, some people believe he began spending too much.
The Cubs have tried that approach for the last 10 years with little success.
What's most exciting about Epstein and Hoyer is their history of building a farm system that sustains success. Hoyer built a successful system in San Diego, and now he has the resources to not only develop the players but keep them in their prime.
Epstein is taking the right approach early. He's looking for serviceable players to calm the storm of bad contracts and poor players he was given to start with. He has a star in Castro to build around and young talent on the brink of the big leagues.
Epstein built a core in Boston through the draft with Dustin Pedroia, Kevin Youkilis, Jacoby Ellsbury and Clay Buchholz, to name a few. Expect him to do the same thing in Chicago.
Teams have continued to show in all sports that it's not as easy as buying a championship anymore, but free-agent signings will be key. These are just a few moves that can be made without destroying the path that the Cubs are headed on and keeping the team competitive and worth watching at the same time.