Daytona 500: Top 10 Drivers to Never Win the Great American Race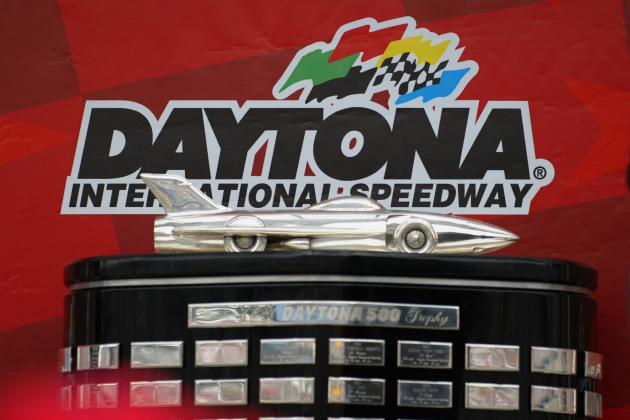 Jamie Squire/Getty Images

The 54th running of the Daytona 500 is just weeks away. While we have had some notable drivers take the checkered flag, there are also many of the top drivers in the sports history that just couldn't win the big race.
It is truly amazing that this list of drivers have 11 championships between them, yet not one Daytona 500 win.
Dale Earnhardt won seven Cup championships before he finally took the checkered flag in the 1998 Daytona 500 in one of the most memorable races in NASCAR history.
Some drivers on the list are still active and still have a chance to hoist the iconic trophy, but some drivers do not have that luxury. Now we will take a look at the top 10 drivers that have not won the "Great American Race".
Begin Slideshow

»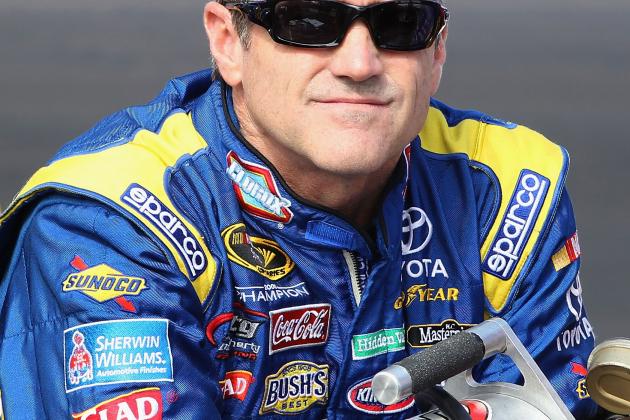 Christian Petersen/Getty Images

The 2000 Cup Series champion has 21 career wins in the top series of NASCAR. It is truly is amazing that neither Labonte has never won the prestigious race.
With 19 attempts at a Daytona 500 victory, he only came close in 1998 when he finished second to Dale Earnhardt.

He is still attempting to win the Daytona 500 driving the No. 47 JTG Racing Toyota in 2012.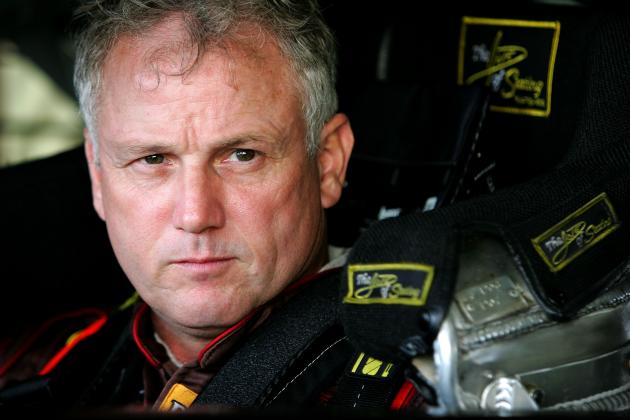 Robert Laberge/Getty Images

With 29 attempts at the Daytona 500, none were successful in capturing the checkered. Rudd only tallied three top fives in those starts.
With one of the longest careers in NASCAR history (32 years), ranging from age 18 to age 50, he was successful. Rudd emassed 23 victories in NASCAR's Cup series, including 17 years straight with at least one win but just couldn't put it all together in the Daytona 500.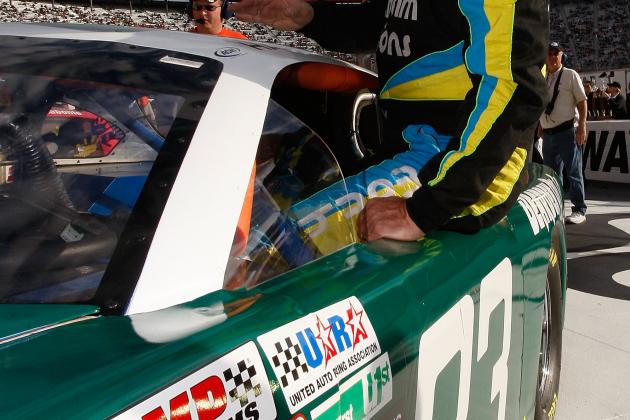 Chris Graythen/Getty Images

Gant won 18 times in the Cup series but never at Daytona. He actually has never even scored a top five in the Daytona 500.
With 17 attempts at the Great American Race his record is poor, but a six-time visitor to the top five in the season ending point standings is not.
Gant makes the list as one of the best drivers never to win the big one.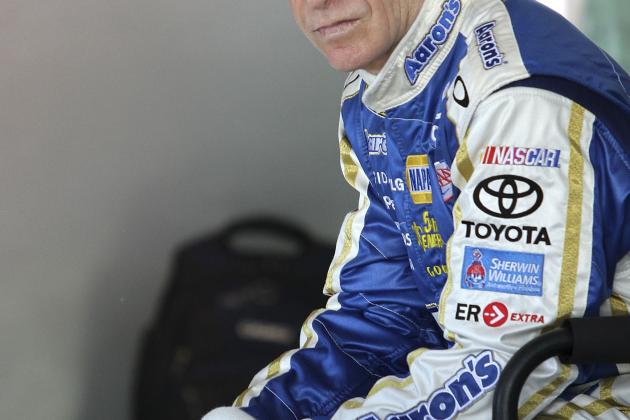 Jerry Markland/Getty Images

One of the most successful drivers in NASCAR history without winning a championship has tallied 40 NASCAR Cup Series victories.
Mark Martin has attempted the race 27 times and came within inches in 2007, only to come up short to Kevin Harvick on one of the closest finishes in the history of NASCAR.
In 2012, he will be attempting what could be one of his last Daytona 500's, driving the No. 55 Aaron's Dream Machine for Michael Waltrip Racing.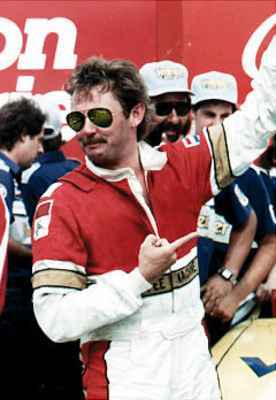 Though his career was shortened by illness, Tim Richmond had a successful NASCAR career with 13 Cup victories, while only driving four full seasons in the Cup Series.
It really seemed like "Hollywood" would have become both a series champion and a Daytona 500 champion, but his fast and wild lifestyle caught up with him on a rise to stardom at the age of 34 when he died of AIDS in 1989.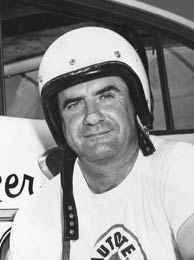 Possibly one of the most underrated NASCAR Cup Series drivers in history, Baker amassed 46 wins and back-to-back championships in 1956 and 1957. He is even one I think that we may see as a Hall of Fame inductee next year.
One victory that Baker did not achieve was the Daytona 500. Although he only made a few attempts on the asphalt, he made many attempts at a Daytona win on the beach as well.
With 10 attempts on the beach and six on the asphalt, Baker was only able to accumulate three top fives in the 16 tries. All of Baker's top fives have came from the beach. It is safe to say Buck Baker was not a fan of the Daytona International Speedway.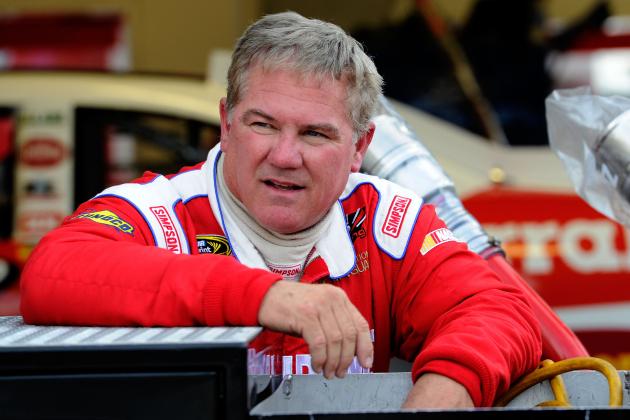 John Harrelson/Getty Images

"Texas Terry" has had a lot of success in the top level of NASCAR. Labonte is a 2-time NASCAR Cup champion and has 22 victories under his belt, which is good enough for 29th on the all time win list.
One victory that eluded the 1984 and 1996 champion was the Daytona 500. The "Iceman" attempted 29 tries at winning the big race.
He has come close though, finishing second three different times in 1986, 1990 and 1997.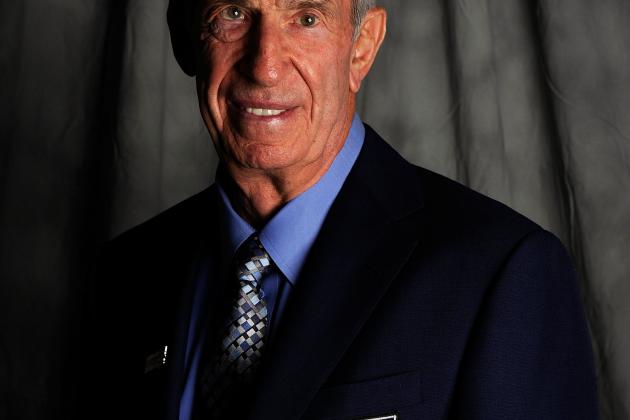 John Harrelson/Getty Images

The two time Cup Series champion was not able to capture a Daytona 500 win. With 50 victories in the top series of NASCAR, and an average finish of 9.2 over his entire career, he is one of the most successful drivers never to capture the checkered flag at the Daytona 500.
Jarrett had a short career, ending his own at 33 years old. It would not have been a surprise if he did win the Daytona 500 at some point if he would have kept racing.
Ned Jarrett has seen his son Dale win two Daytona 500's in 1993 and 1996.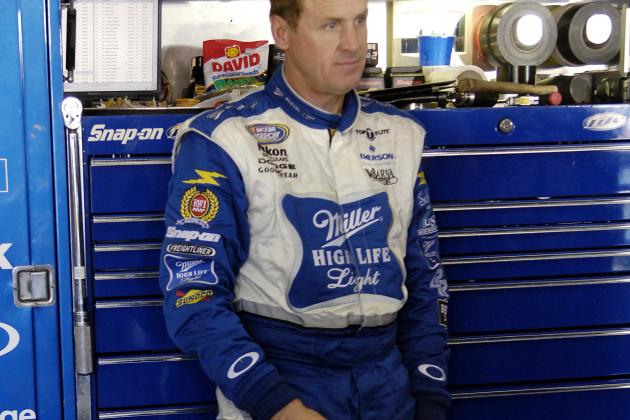 Rusty Jarrett/Getty Images

The 1989 Cup champion has also never won the "Great American Race". Emassing 55 victories over his Cup career, this was one victory that eluded him.
Wallace had attempted 23 Daytona 500's before retiring in 2005. It took him 16 races until he scored his first top five. His highest finish was third in 2001.
Rusty Wallace has a title that no driver wants: The winningest driver never to win the Daytona 500.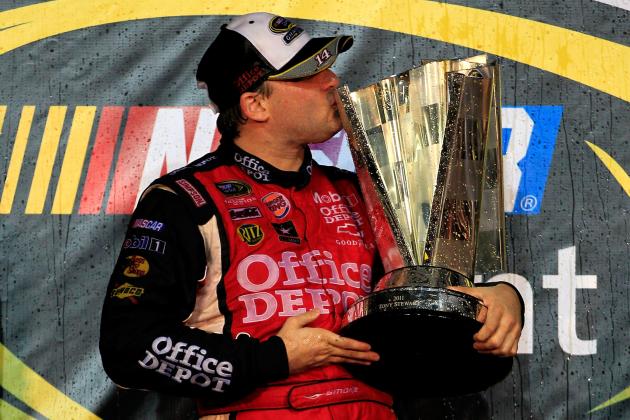 Chris Trotman/Getty Images

Tony Stewart – The now 3-time Cup champion still has a few more attempts to win the big race. "Smoke" has had success at the Daytona International speedway, winning three times in the July race.
His best finish was a runner up finish in the 2004 Daytona 500 behind Dale Earnhardt Jr.
I think it is only a matter of time for "Smoke" to take the checkered flag at the Daytona 500 and 2012 could be his year.
For more NASCAR insight and Fantasy advice visit us at www.FantasySportsKings.com and follow us on twitter @Fantasy_Kings