UFC: Creating the Ultimate Mike Goldberg Drinking Game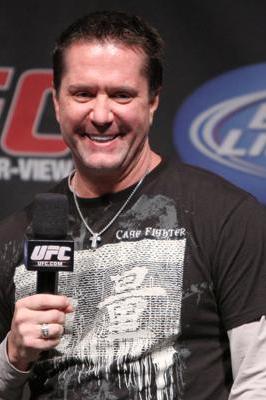 steverattlemma.com
It's no secret that guys like to drink.
It's even bigger of a truth that guys like to huddle around a HDTV and watch two UFC fighters throw bombs in the middle of the Octagon.
So to combine both drinking beers and ripping shots—assuming you're of age—with getting crazy when you watch your favorite fighters headline the numerous UFC PPV events every month, seems as natural as spring water.
But what if we took a different approach to just chasing your Bud Lights with Jack Daniels?
What if we took shelter, isolated ourselves from everything MMA and constructed the ultimate drinking game?
Well my friends, a conclusion to that legendary question can only be reached through one man. Mike Goldberg.
Here are the rules and regulations to the most epic Goldberg drinking game around.
Begin Slideshow

»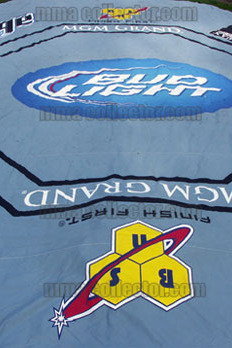 fightlinker.com
Anytime Mike Goldberg mentions a UFC sponsor or future PPV
With the UFC growing in size and popularity, it's only natural to expect a substantial rise in sponsors.
Current companies like Harley Davidson and Bud Light are already atop Goldberg's list for PPV plugs, so don't expect many things to change.
I'd advise drinking Bud Light for this game so you don't feel like a traitor when Goldberg goes off on a promotional tangent.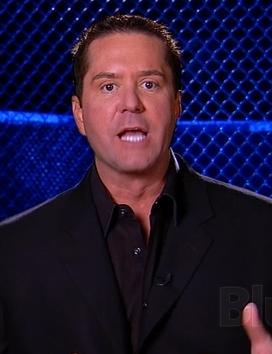 blu-ray.com
Anytime Mike Goldberg says "And. Here. We. Go."
Easily one of his most recognizable quotes, Goldberg's infamous mainstay has become a commentary go-to right before the action starts.
Even if you don't like it, at least his four-word catch phrase will spark some friendly sip disbursement among your fellow drinkers.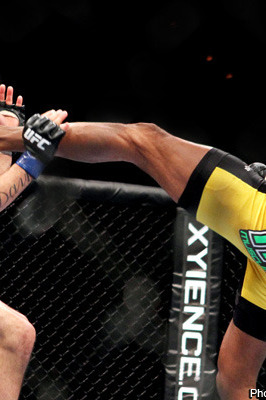 sports.yahoo.com
Anytime Mike Goldberg references a KO or submission from the past
Goldberg loves mentioning classic knockouts and submissions from the past.
And rightfully so.
The UFC has seen some of the best fight-ending maneuvers ever just in the past few years, including Anderson Silva's front heel kick, Edson Barboza's roundhouse kick and Frank Mir's arm-breaking kimura.
Nonetheless, Goldberg has too many references at his disposal. Start filling those shot glasses.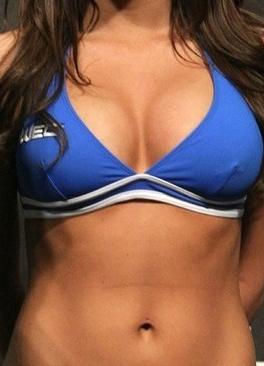 focuseddistortion.blogspot.com
Anytime Mike Goldberg comments on the "beautiful" ring girls
I'll be the first person to remark over how drop dead gorgeous Brittney Palmer, Arianny Celeste and Chandella Powell are, but enough is enough.
Mike Goldberg doesn't have to say it every time these beauties are showcased on my television.
I guess his pleasure is our pain. And by our pain, I mean the person to your left.
Give out a shot.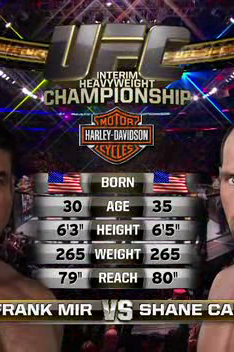 pinoyfightscribe.com
Anytime Mike Goldberg says "Everything else, is virtually identical."
Even though it seems rare, the UFC's competitive nature and tightly-knit divisions offers fans a lot of chances to hear Goldberg stress identical tale of the tapes.
And when he does, he tends to get a little too into it. But I guess that's just his thing.
So when the Octagon combatants even the scales, both you and your buddies with be cocking back some cold brews.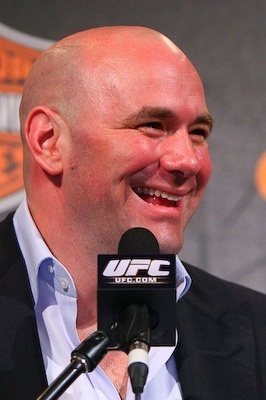 sherdog.com
Anytime Mike Goldberg mentions Dana White, Joe Silva or the Fertitta brothers
It seems as if Dana White, Joe Silva and the Fertitta brothers are sometimes more popular than the in-ring action and the fighters involved.
And while I fully understand the importance of promotional authorities, fight schedulers and secret money managers, when the action is boiling over the cage, please refrain from mentioning these corporate suits.
Give half a beer for your troubles.
marijuanadrama.com
Anytime Mike Goldberg is corrected by Joe Rogan
I can't tell you how many times Joe Rogan has bailed Mike Goldberg out of a sticky, unintelligent situation.
Actually, I can. It happens at least once every three fights.
There's a reason why Rogan has excelled to the MMA commentary level that he currently employs.
Goldberg occasional says some bonehead things. Start chugging.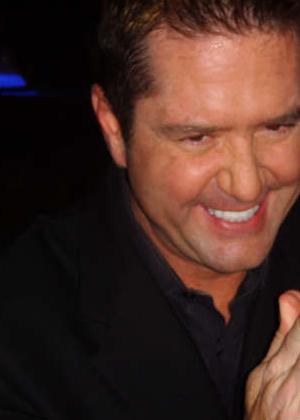 prommanow.com
Anytime Mike Goldberg says "And it's ALL over."
At this point in the game, Goldberg's infamous end of the fight catch phrase may also describe your state of intoxication.
But despite your full stomach and empty liquor bottles, somebody needs to drink.
Is there really a better way to celebrate a sweet knockout than handing out a full beer and watching your buddy keel over?
Didn't think so.
Anytime Mike Goldberg introduces a ringside celebrity and has no idea who they are
Seriously, what the hell is going on in this clip?
Does Mike Goldberg really think Steve Austin's internationally known nickname is Cold Stone, or is the big guy looking for some free scoops of birthday cake batter?
I don't know what's going on, but I can tell you that Austin was not happy.
But in the light of keeping this game PG, refrain from handing out some well-deserved stunners and take two shots.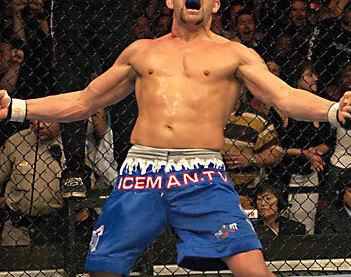 mmafix.com
Anytime Mike Goldberg mentions Chuck Liddell, Tito Ortiz, Randy Couture or Ken Shamrock
At last, the final frontier.
It seems as if Goldberg lives and breathes these four names on a nightly basis.
I get that all four fighters will sooner or later be UFC Hall of Famers, if they're not already one, but how often does he need to reference these old dogs?
News flash, Mike. There are many other fighters in the game today that are just as good as these guys, if not better.
Give out two shots, count your blessings and start looking for those Pizza Hut coupons.
For more UFC news/commentary, Follow @DHiergesell