UFC 141 Results: Ranking the Top 10 Heavyweights in the UFC
Photo via UFC.com
On Friday night, in the main event of UFC 141, former Strikeforce heavyweight champion Alistair Overeem faced off against former UFC heavyweight champion Brock Lesnar.
In a one-sided fight, Overeem TKO'd Lesnar in the first round after hitting him with a brutal liver kick and following up with some ground and pound.
With the win, Overeem earned himself a shot at the heavyweight title.
With the loss, Lesnar decided it was time for him to hang up the gloves and retire from the sport of MMA.
For that reason, Lesnar will be omitted from the rankings.
Begin Slideshow

»
Stefan comes in at the No. 10 spot, and he always has the potential to move further up this list.
With an impressive submission over Barry, Struve reminded everyone that he is more than just a kickboxer.
Unfortunately, he is becoming more and more like a gatekeeper, suffering losses to Travis Browne, Junior dos Santos and Roy Nelson—all of whom are ranked above him on the list.
Travis Browne is the first of three people on this list who have beaten Struve.
Browne knocked out Struve at UFC 130, then earned a sloppy decision win over Rob Broughton at UFC 135.
Browne may not have looked impressive in his last fight, but he did still earn the win. He is slowly but surely moving up the heavyweight ranks and proving he could be a contender in the future.
Cheick Kongo is another person who could be considered a gatekeeper in the UFC. He has defeated the likes of Paul Buentello and Pat Barry, but he's lost against the upper echelon, such as Cain Velasquez and Frank Mir.
Kongo also fought Travis Browne, and that fight ended in a draw.
At UFC 137, Kongo stopped the Matt Mitrione hype train and earned a unanimous decision victory over "Meathead."
Kongo may be a gatekeeper, but that doesn't mean he isn't a handful for anyone to deal with.
At UFC 137, Nelson got back in the win column with a third-round (T)KO victory over Mirko Cro Cop.
Prior to this fight, Nelson had fallen on some hard times, dropping two straight fights to Junior dos Santos and Frank Mir.
Not only did he get the win at 137, but he also looked to be in much better shape. It was clear he had lost some weight and his cardio looked much better.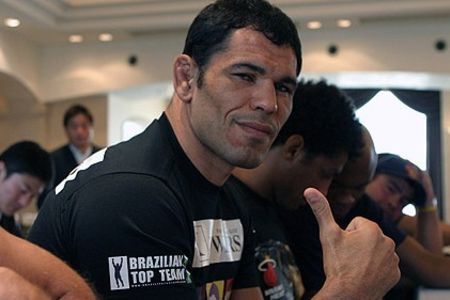 At UFC 140, Minotauro Nogueira almost avenged his loss to Frank Mir.
But then Mir locked in a kimura, and he proceeded to break the arm of Nogueira.
Nogueira has now gone 2-3 in his last five, alternating wins and losses.
He may not be much more than a gatekeeper now, and with that broken arm, he is sure to be out for quite some time.
Shane Carwin is the former UFC interim heavyweight champion, and he's a force to be reckoned with.
Unfortunately, he was manhandled by Junior dos Santos in his last fight. JDS earned a 15-minute beatdown of Carwin and the unanimous decision victory.
Carwin is currently out dealing with injuries and isn't likely to return until the middle of 2012.
Frank Mir is back, and Frank Mir is kicking ass and taking names.
Mir looked to be in prime form at UFC 140, as he defeated Minotauro Nogueira by submission, therefore becoming the first man to ever knock him out and the only man to ever submit him.
Mir will be gunning for a title fight in 2012, and with one more win, he'll be on a four-fight win streak and definitely deserving of a title fight.
Unfortunately for Cain Velasquez, he was knocked out in vicious fashion by Junior dos Santos and he lost his heavyweight belt.
Cain has wins over No. 6 and No. 8 on the list, so he will stay firmly cemented in the No. 3 spot in the division.
Cain's next fight is yet to be announced.
On Friday night, Alistair Overeem staked his claim as a top heavyweight in the world and earned his shot at the UFC heavyweight title.
Overeem defeated Brock Lesnar via first-round TKO and became the No. 2 heavyweight in the world in doing so.
Overeem now hopes to fight dos Santos at some time in 2012. This fight is sure to be an all out war between two guys who prefer the striking game.
JDS is said to have some of the best boxing in the heavyweight division.
Overeem is the world K-1 heavyweight kickboxing champion.
There's only one way to find out who comes out on top.
At UFC on Fox 1, JDS knocked out Cain and became the heavyweight champion of the world.
This was the first clear No. 1 versus No. 2 heavyweight matchup in a long time and dos Santos treated Velasquez the same way he treated all his other opponents.
JDS is now the undisputed heavyweight champion of the world, but he's got Overeem looking for a crack at the title.
Tim McTiernan is a Featured Columnist for Bleacher Report. For the latest news on everything MMA, follow me on twitter @TimMcTiernan.