Top 10 Hardest Hitting Batsmen In World Cricket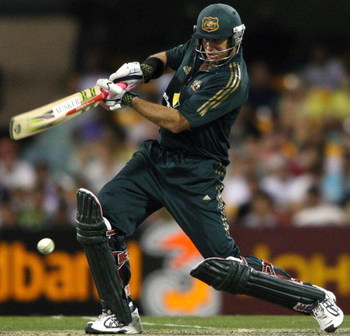 In the World of Cricket, there are some great batsmen like Sachin Tendulkar, Rahul Dravid, and Jacques Kallis but I'm really not looking at them. I'm looking at my Top 10 Batsmen who can tear any bowling attack apart.
These batsmen are a bowler's nightmare, they can be matchwinners on their day.
I'm putting out my Top 10 from 10 to 1.
Please have a close look and tell me whether you agree or disagree with my selections and who would rather have in your own Top 10.
10. Herschelle Gibbs (South Africa)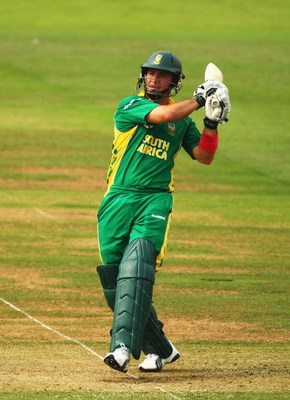 Yes, Gibbs is quite an interesting choice. He's currently out of favour with the Proteas but he's been called back into the South Africa squad for the ODI series in Australia.
Gibbs has 20 centuries and 35 half-centuries in 234 ODI's with a strike rate of 83.
His best knock came against Australia where he scored 175 of 111 balls and helped South Africa chase down the record total of 434.
9. Mahendra Singh Dhoni (India)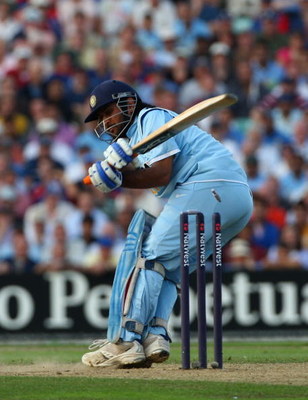 The current Indian captain is one of the most attacking batsmen in the game today.
He has a strike rate of over 90 in ODI's and has played some outstanding innings like his 183 against Sri Lanka and 148 against Pakistan.
8. Andrew Flintoff (England)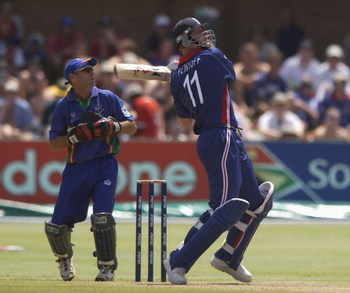 "And that's gone all the way" - this line is repeated often by commentators if Andrew Flintoff stays out in the middle for long.
Besides being a big-hitter, he also manages to terrorise the opponents with his pace bowling, he is a real asset to English Cricket.
He has a strike rate of 89 in ODI's
7. Kevin Pietersen (England)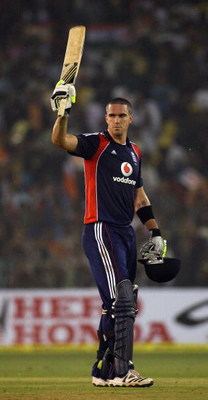 A man of confidence, Pietersen has shown he can be bogged down by nobody, not even the likes of Shane Warne, Mutiah Muralitharan have been able to get the better of him.
Dancing the down the track, the England captain usually manages to clear the ropes quite comfortably.
He has a strike rate of 87 in 87 ODI's.
6. Yuvraj Singh (India)
Yuvraj Singh is the only man in T20 Cricket to hit 6 sixes of 6 balls, it happened at T20 World Cup in South Africa and England's Stuart Broad was torn apart.
Yuvraj is relatively tall and uses his height to strike big hits in the mid-wicket region of spinners and pacers alike.
5. Chris Gayle (West Indies)
The lanky left-handed opener from the Caribbean is currently the captain of the West Indies.
He is usually deadly during the power-plays where can easily get the Windies of to a flying start.
4. Virender Sehwag (India)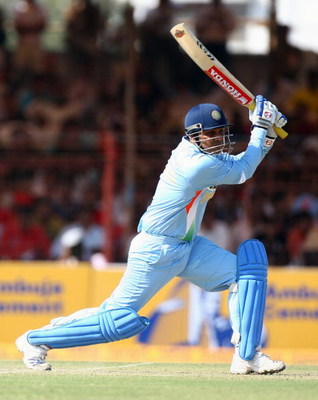 "Viru" as he is known in India has the fastest ever 300 in Test Cricket which came against Pakistan in Multan.
Sehwag can be particularly destructive in ODI's during power-plays where the fielding restrictions are applied.
3. Shahid Afridi (Pakistan)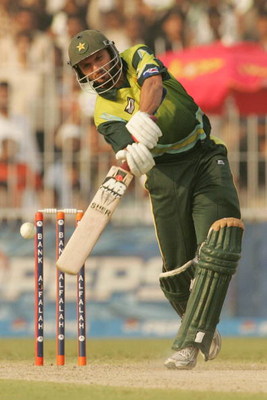 Pakistan's swashbuckling all-rounder Shahid Afridi makes it to No. 3. Afridi holds the record for the fastest ever century in Cricket which came of 37 balls against Sri Lanka in Kenya. Afridi then stung India at Kanpur with a century of 42 balls.
Though, he regularly disappoints his supporters, Afridi can be a matchwinner on his day.
He also has over 200 wickets and 5000 runs in ODI's.
2. Andrew Symonds (Australia)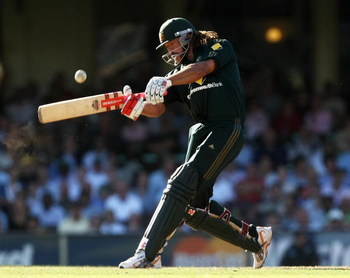 Andrew Symonds is always surrounded by controversy. His behaviour is often questionable but with the willow in his hand. Symonds can easily destroy any bowling attack.
He bats at No.5 for Australia and also chips in with his off-spin.
1. Sanath Jayasuria (Sri Lanka)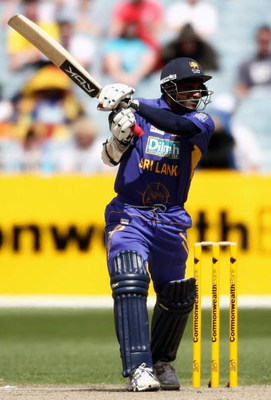 The veteran Sri Lanka opener is amongst the best batsmen the world has ever seen.
He has over 12,500 runs in ODI Cricket and at the age of 39, he also holds the record for the fastest 50, most sixes in a innings (11), and second highest score in ODI Cricket.
There's my Top 10!
Do you have any changes in mind?
Keep Reading