Everton Transfer Rumours: 11 Realistic Targets for David Moyes in January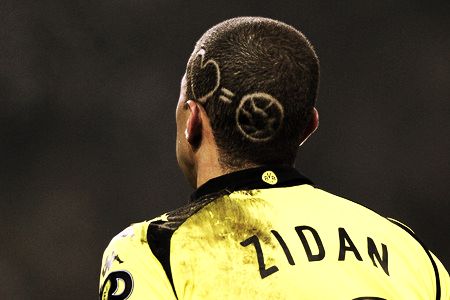 You've read plenty of Manchester United, Arsenal, Chelsea and Liverpool transfer rumours, but what about Everton?
Instead of your recycled Eden Hazard and Mario Götze transfer rumours—find out what type of players Everton would go for.
Why not read something different?
This article will provide 11 realistic January targets for David Moyes at a club weighed down by its £45 million debt.
Begin Slideshow

»
Everton's top scorer in the Premier League is Apostolos Vellios and he seems more of an impact sub than a starting forward.
Louis Saha looks disinterested.
Denis Stracqualursi is still a mystery.
So I bring you Mos Abdellaoue.
I came across his name when his brother, Moa, was showing glimpses of promise for Hannover during his first season.
Moa is out of the picture so why not go for Mos.
Mos has just scored 17 goals in 27 games for Tromsø on loan from Vålerenga.
Give him a chance and get him on loan to Goodison Park.
By the way, Moa cost Hannover €1.2 million, and has scored 12 goals and provided four assists in 18 games this season.
Jamie McDonald/Getty Images

Junior Hoilett has been a revelation this season. He has been one of the best wingers in the league so far.
His contract runs out this year and I'm pretty sure he is going to scream mutiny and not sign an extension especially on a sinking ship.
Everton have to put in a bid for Hoilett.
It's not even a discussion whether or not the Canadian has more quality than Diniyar Bilyaletdinov.
Bilyaletdinov has more chances of suffering the same fate of Alex Nyarko than putting in an incisive cross or scoring a goal.
It pains me to see someone of Thomas Broich's quality play in the A-League.
Mind you, I'm not complaining, because I enjoy watching him weave his magic.
Without Broich, Brisbane Roar's historic 36-game unbeaten streak (yes 36 games, an all-time Australian record) wouldn't have happened.
His contract ends this summer and surely the point of moving to the A-League was to revitalise his career.
It has and why shouldn't Everton take a chance on Broich?
He will define bargain.
Dean Mouhtaropoulos/Getty Images

Danijel Pranjić is one of those luxury bit part players big clubs like to have.
He is good enough to start at most clubs but Pranjić has found it hard to consistently play games for Bayern Munich.
He would have known that making the jump from Heerenveen where he had an outstanding season.
Last season, I watched him provide three assists against Freiburg.
So he still has it.
His contract runs out this year.
Maybe on loan in January with the option of buying him would suit all three parties.
Matthew Lewis/Getty Images

Hérita Ilunga strikes me as a one hit wonder.
Had that fantastic season on loan at West Ham United and has seemingly fizzled out.
So much so that he's on a short-term loan at Doncaster Rovers.
Bring him on loan in January as a backup to Leighton Baines.
Then again, perhaps Phil Neville would be a quasi backup, since he isn't a undisputed starter for Everton.
Damaged goods.
Breno has some serious mental issues. Allegedly he set his own house on fire.
The kid really hasn't come good since Bayern Munich bought him in 2008.
I'm not too sure about his legal issues right now but he needs a new place. I wouldn't suggest buying him but loaning him.
Have him as a backup to Sylvain Distin and Phil Jagielka.
Remember Everton gave a chance to Royston Drenthe who also had character issues, so give Breno a chance.
I like Mike Havenaar.
He had heart and he wasn't disgruntled that he didn't cut it at Yokohama F. Marinos and sort a move to Ventforet Kofu.
The move has seen him become the second best target man, behind Josh Kennedy, in the J-League.
He's an intelligent and pragmatic person with high character.
This would lead me to believe that he probably will seek a move to the Eredivisie as he looks Dutch, his family is Dutch and he speaks Dutch.
Jamie McDonald/Getty Images

Anthony Vanden Borre probably was the only player who played somewhat decently in the 7-0 thrashing against Valencia.
A physically imposing and versatile player, Vanden Borre will be a invaluable addition to Everton whether it be as a squad player or as a starter.
Clive Brunskill/Getty Images

Martin Petrov's contract runs out in the summer and Bolton Wanderers are on track for relegation.
Will he jump ship?
Put in a transfer bid to test his resolve and to see if Bolton are willing to part ways with a 32-year-old midfielder who leave for free if The Trotters get relegated.
Royston Drenthe offers explosiveness and Mohamed Zidan will offer creativity.
Explosiveness plus creativity in an Everton midfield devoid of any substantive firepower will improve David Moyes' side.
Zidan hasn't started for Borussia Dortmund since April of last year against Hoffenheim.
That was the game where he suffered a cruciate ligament injury.
Zidan's future is not at Borussia Dortmund, his contract ends soon, and Dortmund will want to sell.
The only problem for Everton is how seriously do they want Zidan?
Being out bidded will continue to be Moyes' problem with transfer targets.
Victor Decolongon/Getty Images

Landon Donovan had a great loan spell at Everton during the 2009-10 season.
I've always enjoyed watching him play and ever since the 2002 FIFA World Cup, I don't understand why someone with his talent and ability hasn't played in Europe for the majority of his career.
The one stumbling block is that he may need rest.
This year alone, he played in the MLS, the CONCACAF Champions League, the Gold Cup for the U.S. national team and so many pointless friendlies.
It is imperative that he is signed on a loan deal.
Chris Brunskill/Getty Images

Of the 11 aforementioned players, who would you want to see at the club?
For me, it's Junior Hoilett because he is pacey, he is direct, he is in form and his combination with Royston Drenthe could be a fruitful combination.
Please also read the 25 Most Wasted Talents in World Football History.