Virginia Football: Picking the Cavalier Bowl Game/Opponent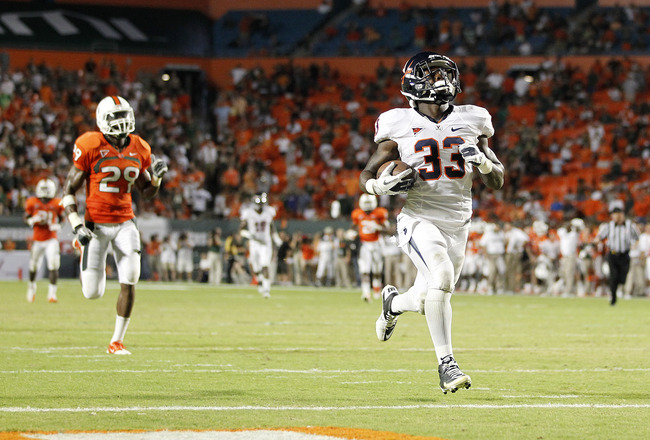 Joel Auerbach/Getty Images
Despite the end of the regular season in college football, Virginia's bowl picture looks rather murky.
The Cavaliers finished the season with a rough 38-0 drubbing at the hands of arch-rival Virginia Tech but are still 8-4, 5-3 ACC and going to their first bowl game since 2007.
The only problem is that Virginia is not alone at these numbers. Georgia Tech, North Carolina State, North Carolina and Wake Forest are all bowl eligible and will all have to be shuffled into the remaining bowl slots for the ACC if the first three go to Virginia Tech, Clemson and Florida State as planned.
Virginia has the same overall record as Georgia Tech and Florida State and the same conference record as both those programs and Wake Forest.
Let us be honest, though, bowl games are not about records as much as they are attendance and revenue. Virginia has certainly been passed over by bowl committees before and that makes predicting their landing spot difficult.
Therefore, we have ranked the probability of not only Virginia's bowl destination but their opponent.
Which of these would be the best bowl for the program and which one would you want to see?
Hyundai Sun Bowl vs. Utah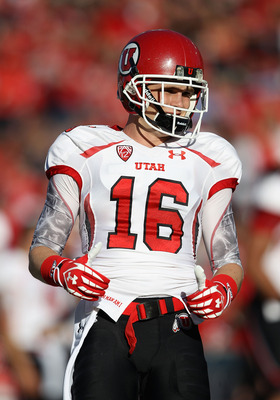 Christian Petersen/Getty Images
If all things were equal, this would be Virginia's bowl.
The Sun Bowl goes to the fourth-best team in the ACC and by record that should be Virginia. Yes, the Cavaliers are tied with Georgia Tech for that position but Virginia beat the Yellow Jackets head-to-head.
Also, let us be honest, Georgia Tech infamously tanks in the bowl games. They have given some of the worst bowl performances year in and year out. The Yellow Jackets have lost six straight bowl games, their last victory coming against a 6-5 Syracuse team at the time.
Well paper does not match reality because the Sun Bowl representatives have publicly stated that they want the Georgia Tech Yellow Jackets in their bowl game.
Be careful what you ask for Sun Bowl people.
On one hand this can be a blessing in disguise. Going all the way out into the Southwest would be difficult for most Cavalier fans and the attendance would suffer.
Utah, while not a bad team, are a recent addition to a BCS conference and lack the prestige of other teams.
On the other hand, when compared to these other choices we will explore, Utah would be an intriguing matchup.
Belk Bowl vs. Cincinnati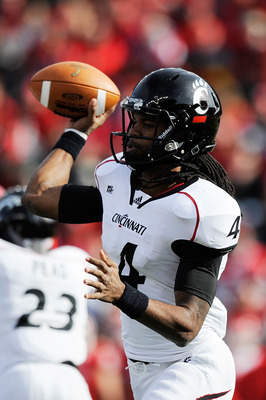 Patrick McDermott/Getty Images
If Virginia slips to the fifth spot in the ACC that would land them in Charlotte, North Carolina for the Belk Bowl.
Charlotte certainly holds a special place in the hearts of Cavalier fans. In consecutive years, Virginia took down West Virginia and Pittsburgh in the Continental Tire Bowl. Those good feelings could continue with a good Cincinnati team that could really pose problems for the boys in orange and blue.
On the other hand, the Big East reputation in 2011 is not the same as it was in 2002 and 2003. The Cavaliers are not going to turn heads by taking down a team in the weakest BCS conference, even if it is one of the best.
Still, it would be a premier destination for the fans. The location would lead to 20,000 some fans and a potential victory over the Bearcats could spring board the Cavaliers into a good offseason.
However, the Cavaliers might not get the nod at the fifth spot either. Charlotte knows Virginia fans will come but so will the North Carolina State Wolfpack.
Tom O'Brien's squad is one of the hottest teams in the ACC right now. They knocked off Clemson and then outscored Maryland, 42-0, in the second half to complete a comeback for the ages.
The Wolfpack have won three of its last four, and fans are motivated to see a healthier team compete. The Belk Bowl may go for the safe bet and pick North Carolina State instead.
Independence Bowl vs. San Diego State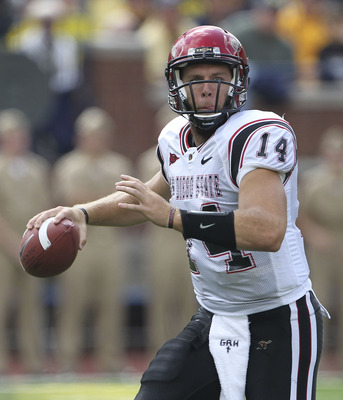 Leon Halip/Getty Images
If Virginia fell all the way to seventh in the ACC representatives, then their destination would be the Independence Bowl in Shreveport, Louisiana.
In many ways, this would be the worst situation for the Cavaliers. First, they would be going to a place far enough away that most fans would not be able to take the trek.
Second, they would be taking on San Diego State in a lose-lose situation. If Virginia wins, they have defeated a non-BCS team and done what they were supposed to do.
If they lose, Virginia's image could be sullied a bit and there would be a real downer to a season that overall was a very positive step for the program.
Let us not forget in 2004 Virginia lost to a Fresno State in a the MPC Computers Bowl in Boise, Idaho. Despite the early lead, it was clear the Cavaliers wanted nothing to do with that bowl and really fell asleep in the second half of that game before losing in overtime.
While I doubt a program that has not been to a bowl since 2007 should be picky, Virginia could feel disappointed that a team one win away from the Coastal Crown fell all the way to seventh in the ACC.
While the Aztecs are talented, they do not have the same buzz and appeal most Virginia fans want in their potential bowl matchup.
Besides, Virginia will not likely fall this far as evidenced by our top two options.
Music City Bowl vs. Vanderbilt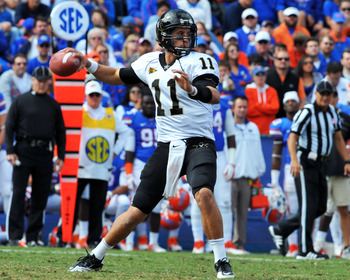 Al Messerschmidt/Getty Images
The Music City Bowl is very likely going to be the destination for the Virginia Cavaliers.
Virginia has some good vibrations in Nashville, Kentucky. In 2005, the Cavaliers knocked off the Golden Gophers in a 34-31 shootout despite the loss of both their offensive and defensive coordinators to other programs.
Fans showed up then and there is reason to believe they will show up again, especially since they are assured an SEC opponent.
Virginia is the best option at the sixth slot, the question is who will their opponent be?
Vanderbilt makes plenty of sense for an opponent based not only their proximity but their similar story line. The Commodores have had their own rough patch in college football with only one winning season since 2000.
The fact that both of these teams are returning to a bowl game after long absences make the desire and the passion almost guaranteed. Unlike most bowl games where one team is clearly more excited than the other, this would be a great clash of programs on the rise.
It would even be exciting for Virginia fans to not only see the brother of Packer quarterback Aaron Rodgers but to say they took down an SEC school.
Yes, it is still Vanderbilt, but beggars cannot be choosers.
On the other hand, the Commodores apparently do not want this bowl. They have expressed interest in the Liberty Bowl. Since those representatives seem interested, it is a game that will likely not take place.
Music City Bowl vs. Mississippi State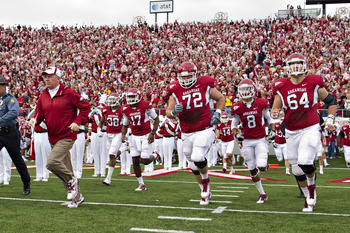 Wesley Hitt/Getty Images
So, considering all the factors, the odds are that Virginia will be taking on Mississippi State in the Music City Bowl.
All the other dominoes will likely fall in such a way that this game is almost a foregone conclusion.
Virginia and Mississippi State both have young head coaches who are in the first few years of building their programs. In fact, the Bulldogs had a similar turnaround in their second year under coach Dan Mullen (9-4) as Virginia has had with Mike London (8-4).
Mississippi State may only be 6-6 but they also placed in the most difficult division perhaps in the history of football with LSU, Alabama and Arkansas all beating up on each other.
Vick Ballard is the fourth-leading rusher in the SEC with over 1,000 yards, and they are coming off an impressive drubbing of in-state rival Ole Miss.
They may not be the glamour team of the SEC but they represent a formidable challenge and a pretty intriguing pelt for coach London were the Cavaliers to win.
Even more interesting is whether or not the Bulldogs will have coach Mullen on the sidelines for his potential game as reports are in that Penn State has targeted him as a replacement for Joe Paterno up in Happy Valley.
This game has the potential to be a very good one and, by reading the tea leaves, it seems almost a certainty. However, it will not be official until next week.
Until then, Virginia needs to rest up, get healthy and shake off the bad loss to end their season on a positive note for the first time since 2005.
Keep Reading