Comparing UFC Rio I to UFC Rio 2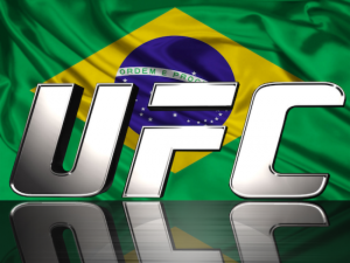 On Jan. 14, 2012, the UFC will make it's return to Rio de Janeiro, Brazil for UFC 142.
Thus far, the event is headlined by featherweight champion Jose Aldo taking on Chad Mendes.
Also featured on the event are former champion Vitor Belfort, Anthony Johnson, rising stars Edson Barboza and Terry Etim and the always exciting Sam Stout.
Although UFC 142 may see like a lesser card, anything can happen in MMA.
So, here's a look at both cards.
UFC Rio 1 Had Bigger Stars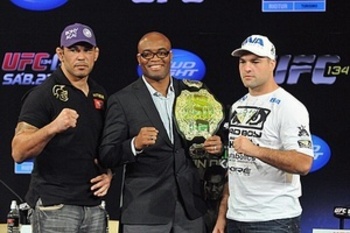 It's no secret that UFC Rio 1 had the bigger named stars.
Although Jose Aldo and Vitor Belfort are stars in the UFC, the first event had three of the biggest Brazilian fighters in MMA history on the card.
Former Pride and UFC champions Antonio Rodrigo Nogueira and Mauricio "Shogun" Rua were featured along side current middleweight champ Anderson Silva.
All three men were at the top of their game, as they won their fights by knockout.
Some of the Other Stars from UFC Rio 1 Are Coming Back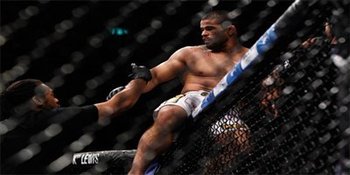 Some familiar faces from UFC 134 will be returning to fight in Brazil.
Although we won't get to see big names like Anderson Silva, Mauricio "Shogun" Rua and Antonio Rodrigo Nogueira, there will still be plenty of stars for the Brazilian fans to go crazy over.
Paulo Thiago received one of the biggest ovations of the night at UFC 134 and dominated his fight.
Rising stars Edson Barboza and Erick Silva had memorable nights, with Barboza earning Fight of the Night and Silva winning his UFC debut in just 40 seconds.
Rousimar Palhares had one of the more memorable moments of the nights when he celebrated what he though was an early win against Dan Miller.
All four men will be back fighting in Brazil.
UFC Rio 1 Had More Significance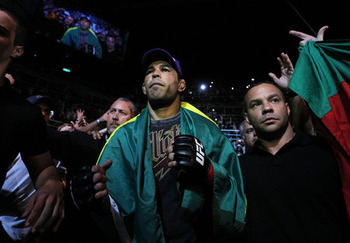 Whether or not UFC 142 can end up being a better card than UFC 134, the first bout in Rio will always be more significant.
It was the first time the UFC had been in Brazil in over 12 years and the first time it held an event in Rio.
It was also the first time MMA legend Antonio Rodrigo Nogueira fought in his home country.
Anderson Silva also picked up an easy win in front of the home crowd.
Unless perhaps Silva took on Chael Sonnen or Wanderlei Silva took on Vitor Belfort in their primes, the significance of UFC 134 will always be higher.
UFC Rio 2 May Have More Competitive Bouts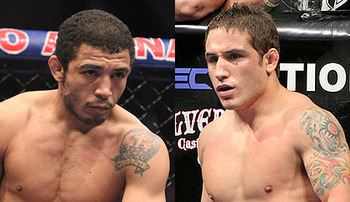 Many of the bouts at UFC 134 either ended in knockout or were won by unanimous decision.
While it's tough to predict what exactly will happen in a fight, the bouts at UFC 142 look more competitive.
Although the Brazilians will come into their fights extra motivated, fighters like Vitor Belfort, Thiago Tavares and even Jose Aldo may have their hands full coming into their bouts.
Keep Reading