WWE Survivor Series 2011: The Good, the Bad & the Ugly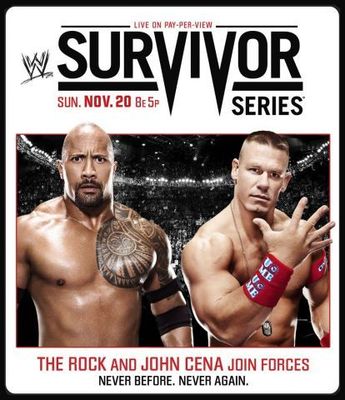 So Survivor Series 2011 is wrapped up! The much-hyped show saw the in-ring return of "The Great One" teaming up with his one-time nemesis, John Cena.
Never before, Never again!
Here is a selection of what happened on the night, from the Good to the Bad and of course, the Ugly.
I personally enjoyed the PPV, and for once the WWE seem to have their ear to the ground when it comes to the fans.
There were some big winners tonight and some big losers, most notably Sin Cara, but I will get to that later.
Enjoy!
The Good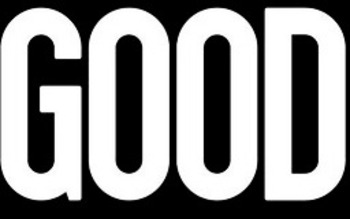 Let me start with the Good things about tonight's show...
Dolph Ziggler Puts on a Great Show!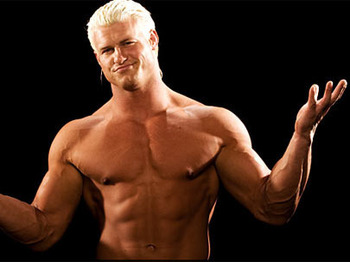 He is perfection
I have to say I really have good feelings about Dolph Ziggler after his title defense tonight. He put on a great opening match with Morrison. There were big moves, near falls and a subtle hint that Dolph is nearing the end of his time with Vicky!
The ref quite intentionally sent Vicky packing just before the end of the match, allowing Dolph to pick up the win unaided!
I always knew he would be the first one to get eliminated in the 5-on-5 but thought he was sold cheaply! Nevertheless that is two matches in two successive pay-per-views for Dolph and a very credible championship reign.
The Barret Barrage Holds Firm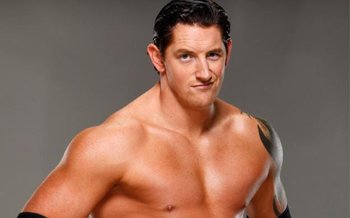 19-1?
Wade Barrett has laid down the mantle for himself recently.
He is out for himself and no one else. I expect big things in the months to come and can actually see him being a genuine threat to Taker's streak if booked correctly.
I had my doubts when Barret, Rhodes, Swagger and Huncio were left to face Orton. Especially after Orton had his two easy RKOs on Swagger and Huncio. Shockingly. the WWE surprised us and let Barrett pick up the pin.
The match also made Cody look strong, which allows him to keep adding credibility to the intercontinental championship he has resurrected.
Speaking of Resurrection, there was a point in the PPV I was expecting the lights to cut off and hear that infamous toll.
Alas that never happened, but I think WWE have found their guy in Barrett. It is good to see him regain all that momentum he lost after NXT collapsed!
Del Rio Gets Punk'd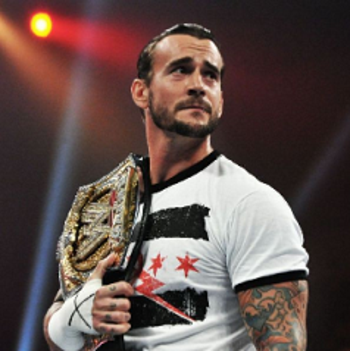 A new face for WWE
CM Punk finally got his rematch and finally got the title again.
I really did not expect this outcome. The WWE have been pushing Del Rio to the point of annoyance but I think the penny has finally dropped that people just don't connect with him enough.
Perhaps this change was a little premature but the match was excellent.
Del Rio looked a shoe-in for the win after locking in the arm bar but Punk made the ropes.
Rodriguez received a nice boot to the face before Punk kicked out of roll up and applied the anaconda vice.
Punk said he was going to make the WWE title exciting again and if his celebration is anything to go by, then we are in luck. Punk threw himself into the electric crowd and celebrated in style.
Thankfully Kevin Nash did not show up!
The Big Show Flys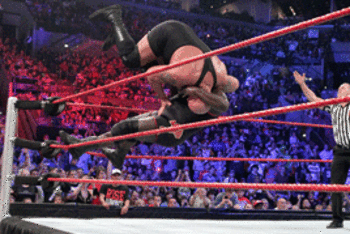 Jumbo Jet Show goes air born
Ill keep this short. The Big Show vs. Henry match was boring as hell! It was made interesting by only two things.
1: The crowd chanting "Sexual Chocolate."
2: The 7-foot, 500-lb. Big Show straddled the Top (yes Top) turnbuckle, jumped high across the ring and delivered a very well executed elbow.
Big Show was clearly nervous but Kudos to the big man for shocking us! Henry still won by DQ but Big Show provided yet another highlight reel moment.
The Great One Is Still Great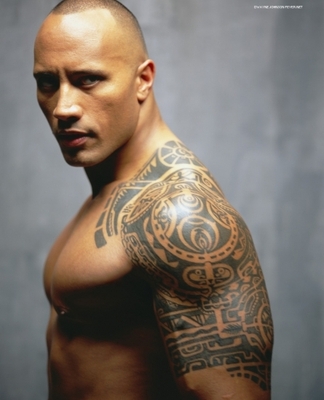 He cooked and we smelt it
The Rock cut a promo around the five-minute mark and had the audience listening to every bit of it.
He hasn't lost a click on the mic! The crowd were really pumped for The Rock all night and he did not disappoint with this promo. In the wrestling business, however, you have to practice what you preach.
The Rock did that and he did it in spades.
He was electrifying in the ring tonight.
Commentary did a great job of putting over how Miz and R-Truth thought he would be rusty. No such luck for them though, from the minute The Rock locked up he was delivering DDTs, spinebusters, Rock Bottoms and of course, The People's Elbow.
Although Cena got beat down for much of the time allocated for this match, The Rock made his impact felt when it mattered. Very much to the annoyance of a strangely "hostile" Booker T.
The Bad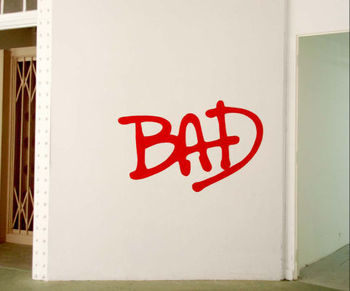 And now for the Bad parts of the show...only a few!
Enough of John Laurinaitis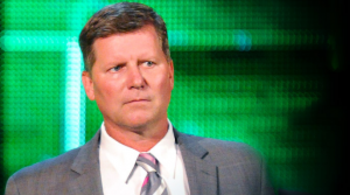 The interim annoyance
For some reason he had to introduce the show, and in doing so he completely killed the atmosphere that had built up naturally.
I don't think he understands that we don't need to know what he does every week. Too much time on Raw has been wasted on non-wrestling characters and promos—we don't need it on our PPVs.
He also sent another text tonight; I hope he has a good phone plan! He also has no theme music which just makes him suck even more.
Huncio Gets No Reaction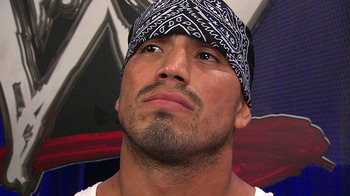 Im gansta!!!! But nobody cares
Firstly his theme music needs a major revamp. It is very possible that WWE have typed "Generic Mexican gangster music" into YouTube and taken the first result.
If that's not bad enough, the guy to me is an enigma in WWE. The crowd tonight were awesome, chanting at anything and for anyone.
Anyone that is except Huncio. He didn't get a pop or a boo.
Creative will find it tough to find a feud for him now with Sin Cara's long layoff. Despite a strong show from him in the 5-on-5, his lack of charisma gets him on the bad list for tonight.
Lack of Zack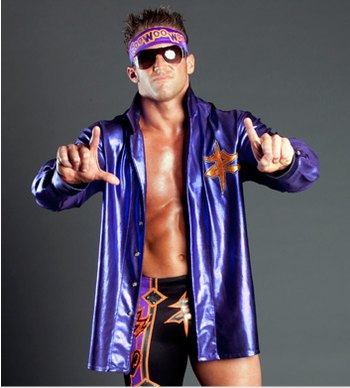 #manhattanscrewjob
Although he got a run-in after Ziggler retained the title, his lack of in ring action puts him here. The crowd were seriously hot for Ryder but his run-out didn't satisfy the 16,000-strong Broskis!
Either WWE have dropped the ball again or they see Ryder as a future star who they want to nourish to the top. Only time will tell.
Woo, Woo, Woo
The Ugly...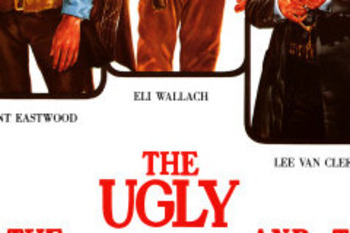 Cena Gets Verbally Flattened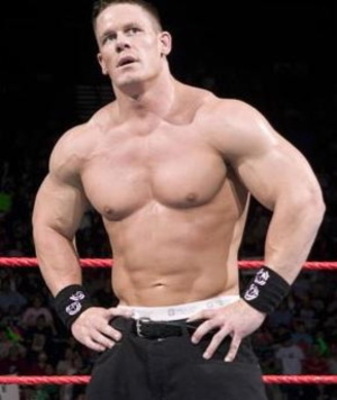 Time for his own attitude adjustment
John Cena made his way to the ring to a chorus of boos for the first time in a very long time. Although there have been boos in the past few months this was the loudest they have been since Chicago.
Cena did his usual and toyed with the fans, but WWE are running a tight line with Cena.
Essentially he has to turn heel now! A wrestler getting hate is great but only when he has intentionally created that hate. If the WWE don't turn Cena soon then the hate will go further than kayfabe.
With Punk as champion, now is a perfect time for Cena to turn without impacting the "business" side of the company. I think even Cena knows his character has gone stale and is need of a change.
Please WWE don't slip up with this one!
Sin Cara Injury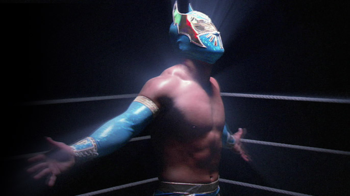 One botch too many?
Guess what?
Sin Cara botched again only this time he hurt himself (we think). Both Cara and Kofi went for a high-flying move to the outside only for Cara to injure his knee/ankle. At ringside his boot was removed and he limped off into the sunset.
This nicely juxtaposes where his WWE career might be headed.
For all the high-flying moves and stunts there was just never any substance.
It was a bad night for the Mexicans all around despite Huncio's strong run in the match. One has to seriously question whether or not we have seen the last of Sin Cara.
The End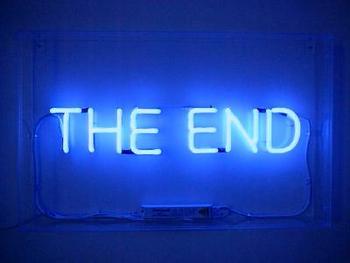 Those are my opinions on Survivor Series wrapped up. Feel free to disagree, debate or agree with any of them.
Honestly I would say the PPV got a solid 8/10 tonight.
I wont get my hopes up, but the upcoming Raw should be interesting.
Keep Reading