College Football: Worst Kicker Fails of All Time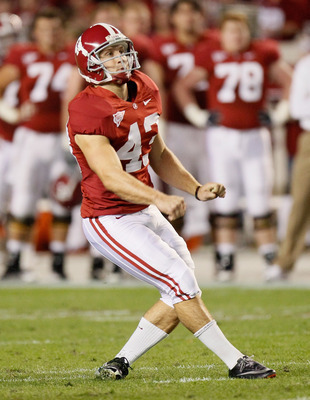 Kickers only have one job: kick the ball through the uprights. Position players love a great kicker, until he misses a kick.
You fought so hard to win the game, but now it all rests on the kicker's leg. When he makes the kick, he is the hero. When he misses in big games, he gets dirty looks, hate mail and terrible Facebook messages.
Kicking is a hard job, but it's your only job. Here are some of college football's all-time kicker fails.
Boise State: Kyle Brotzman
In 2010, with a likely undefeated season and a shot at the National Championship game on the line, Bronco kicker Kyle Brotzman missed potential game winners in the end of regular and in overtime, as Boise State fell to the Wolf Pack, 34-31.
Boise State: Dan Goodale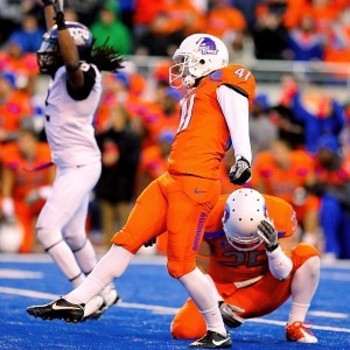 For the second year in a row Boise State's BCS hopes are dashed by a kicker, as Dan Goodale's 39 yarder sailed wide right as time expired, falling to TCU, 36-35.
Alabama: Cade Foster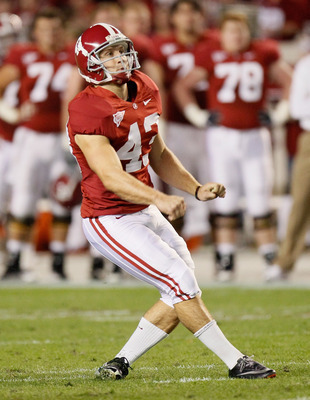 Foster missed 3 FGs in a 9-6 loss to LSU. The "Game of the Century, Part 2" was lost by a kicker.
Florida State: Gerry Thomas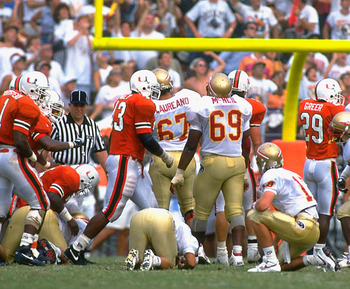 Wide Right. In 1991, Florida State's kicker misses a game winning 39-yard field goal that we will never forget. The original "Game of the Century" was decided by kicker. As a result of the miss, the 'Noles would fall, 17-16, to the Miami Hurricanes.
Oregon: Alejandro Maldonado
There won't be a rematch between Oregon and LSU in the National Championship this year. Oregon is my school and I really hope he grows from this but he can't miss that kick. Maldonado definitely won't be getting any nice Christmas cards this year.
Keep Reading

Oregon Ducks Football: Like this team?