Five Guys You Wouldn't Think to Start and Sit at Each Fantasy Position
November 13, 2011
Jim Rogash/Getty Images
Every week, there are certain fantasy studs that you simply have to start no matter what, such as Aaron Rodgers, Adrian Peterson and Calvin Johnson.
There are also a good number of players you know you should sit each week, such as a fringe running back like Marshawn Lynch going up against an extremely tough Baltimore Ravens rush defense.
And then there are those players with whom you have no idea whether to start 'em or sit 'em.
Here are five not so obvious guys at each major fantasy position that you might not know what to do with, but for whom the stats and other information dictate one way or the other.
START 'EM
QUARTERBACK
Eli Manning (@ SF)
Even with Hakeem Nicks at less than 100 percent and Mario Manningham looking iffy to even play, I'm expecting at least 300 yards and a couple of TDs out of Manning today.
The Giants will find out real fast how hard it is to run against this 49ers front seven and when they do, look for the playbook to open up and the running game to be thrown out the door.
By the end of this game, don't be surprised to see in the box-score that Eli has thrown the ball around 50 times and comes close to a good 350 yards or so.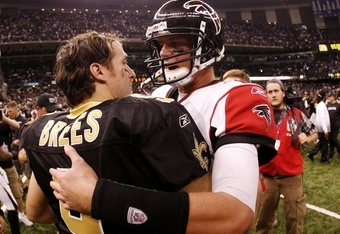 Chris Graythen/Getty Images
Matt Ryan (vs. NO)
Ryan has obviously been a disappointment for fantasy owners this season, but this isn't the weekend you want to hold a grudge.
First of all, Ryan has some of his best career averages against this Saints team.
Second, he plays better at home.
Third, this has been the highest-scoring NFL rivalry over the last three seasons with the average number of combined points per game between these two teams being up over 50 points/game.
Get him in there.
Three other QBs you should start:
Ryan Fitzpatrick (@ Dal)
Mark Sanchez (vs. NE)
Tim Tebow (@ KC)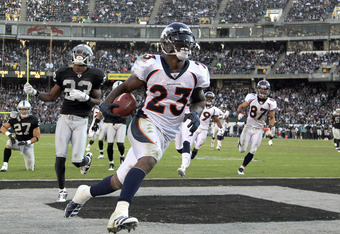 Ezra Shaw/Getty Images
RUNNING BACK

DeMarco Murray (vs. Buf)
Last weekend when DeMarco Murray ran for 139 yards on 22 carries against the Seahawks, he set a record for the most rushing yards over a three-game stretch in the history of the Dallas Cowboys franchise (466 yards).
When you think of the running backs that have played there, like Tony Dorsett and the NFL's career rushing leader, Emmitt Smith; the feat becomes a tad unbelievable.
This weekend he'll be squaring off against a Bills team that has allowed the second-most TDs and eighth-most fantasy points/game to opposing RBs this season.
I don't think he has another 200-yard game in him, but he should be able to put up around 100 with a TD.
Willis McGahee (@ KC)
The Broncos new offense catered towards Tim Tebow's strengths actually helps out McGahee just as much because of the way defenses have to split their attention between two ball-carriers. Just look at what Willis did last weekend (163 yards, two TDs) for proof.
The Chief's defense has allowed the second-most rushing touchdowns in the league this year as well as the seventh-most fantasy points to opposing RBs.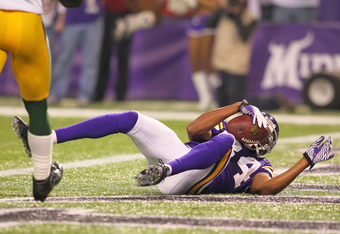 Adam Bettcher/Getty Images
Get the hot hand in there.
Three other RBs you should start:
Darren Sproles (@ Atl) 
BenJarvus Green-Ellis (@ NYJ) 
Reggie Bush (vs. Was)

WIDE RECEIVER
Julio Jones (vs. NO)
Like I said with Matt Ryan, this game should be a scoring-fest with enough fantasy points to go around for all so try and get whatever Falcons or Saints that your have in your lineup.

In the past, the Saints have also had a little trouble guarding the Falcons WR2, Michael Jenkins, who happens to have the same basic stature as Julio Jones. 
I'm fully expecting a hearty game our of Jones, especially now that he has his confidence rolling after he grabbed his first two career TDs last Sunday.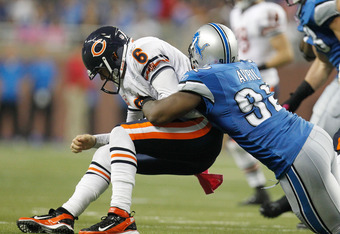 Gregory Shamus/Getty Images
Michael Jenkins (@ GB)
When these two teams squared off a few weeks ago, the Vikings rookie QB, Christian Ponder, came into the game and immediately began to target the 6'4" Jenkins. Michael would end up with 111 yards and a TD on eight targets en route to his biggest fantasy day of the season.
With the Packers pass D having allowed the second-most fantasy points to opposing WRs this season, Jenkins needs to be in your lineup.
Check out what this group of second/third-tier wide receivers has done against them thus far (catches-yards-TDs):
Devery Henderson (6-100-1)  Robert Meachem (5-70-1)  Brandon LaFell (4-49-1)  Johnny Knox (4-84-0)  Eric Decker (5-56-2)  Danario Alexander (6-91-0)  Greg Salas (8-77-0)  Vincent Brown (4-79-0)
Three other WRs you should start:
Antonio Brown (@ Cin) 
Plaxico Burress (vs. NE) 
Laurent Robinson (vs. Buf)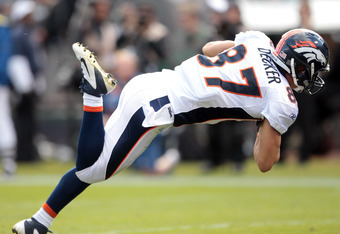 Ezra Shaw/Getty Images
TIGHT END
Jake Ballard
With Nicks banged up and Manningham still a game-time decision, Ballard should see a bunch of looks from Eli throughout the game.
San Fran has been merely average in defending tight ends this season, so it looks like a pretty good matchup for a streaking Ballard who has put up four straight games with 55 yards or more along with three TDs in his last five.
Brent Celek
With DeSean Jackson being benched for this game due to missing a team meeting on Saturday, expect Celek to see his already increasing targets go up even more today.
Three other TEs you should start:
Brandon Pettigrew
Greg Olsen
Scott Chandler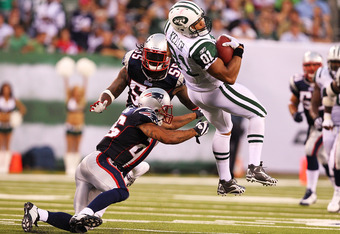 Al Bello/Getty Images
SIT 'EM
QUARTERBACK 
Matt Schaub (@ TB)
The Tampa Bay defense is awful against the run, so look for Schaub and the Houston coaching staff to depend on their Arian Foster/Ben Tate combination to guide them to a victory today.
Regardless, with Andre Johnson still out, why take the chance?
Jay Cutler (vs. Det)
The Bears were already going to let RB Matt Forte run them into the win column, but with wind gusts in Soldier Field said to get up to 30-40 MPH today, you simply can't look to Cutler this week...especially with that group of wide receivers.
Three other QBs you should sit:
Josh Freeman (vs. Hou)

Sam Bradford (@ Cle)

Andy Dalton (vs. Pit)

RUNNING BACK
Rashard Mendenhall (@ Cin)
Mendenhall has a terrible history against the Bengals, while this is probably the best Cincinnati defense he'll have faced in his career.
With Pittsburgh opening up the passing game more lately, you might want to sit the big guy for a week.
Cedric Benson (vs. Pit)
Though this isn't even close to the toughest Steelers rush D he's faced, like Mendenhall, he also has a terrible history versus this team.
Why take the chance on a guy facing one of the best defenses in the game who is a hit-or-miss type of running back in the first place?
Three other RBs you should sit:
Marshawn Lynch (vs. Bal)

Brandon Jacobs (@ SF)
James Starks (vs. Min)
WIDE RECEIVER
Brandon Lloyd (@ Cle)
This one is tough knowing how many targets he'll likely see from Bradford, but consider these facts:
- The wind in Cleveland will hit 40 MPH today, thus hampering Sam Bradford's effectiveness.
- Cleveland will stick their best shut-down defender, DB Joe Haden, on Lloyd all game long.
- The Browns defense already allows the least amount of fantasy point to opposing wide receivers this season.
Eric Decker (@ KC)
Decker has actually looked pretty good with Tebow at the helm, but the opportunities are a little too few and far between with the Broncos new option-run offense in play.
Add in the fact that the Chiefs could stick their shut-down cornerback, Brandon Flowers, on him all day long and you kind of have to avoid Decker.
Three other WRs you should sit:
Sidney Rice (vs. Bal)
Nate Washington (@ Car)

Mike Williams - TB (vs. Hou)
TIGHT END
Dustin Keller (vs. NE)
The Patriots defense held Keller to just one catch for seven yards in their first meeting of the season, and I don't see it getting much better.
New England is normally very good against opposing tight ends and with the Jets running the ball more often, I don't see how Keller gets you the fantasy points you might be looking for.
Kellen Winslow (vs. Hou)
Winslow doesn't normally catch touchdown passes very often and against this tough-as-nails Texans defense, I can all but guarantee that trend doesn't change.
Houston allows the third-least amount of fantasy points to opposing TEs this season, so look elsewhere for production this weekend.
Three other TEs you should sit:
Vernon Davis (vs. NYG)
Ben Watson (vs. StL)

Marcedes Lewis (@ Ind)
Click here to see the Full List of Starts and Sits
Click here to see the Rankings For Every Position
Brought to you by pyromaniac.com
Listen & subscribe to our Pyro® Weekly Podcasts: http://pyromaniac.buzzsprout.com
Follow Pyro® on Twitter:  https://twitter.com/pyroman1ac
Follow Pyro® on Facebook:  http://www.facebook.com/pyromaniac