Wilson Ramos: Kidnapped Catcher a Horrifying Tale That Goes Beyond Baseball
November 9, 2011
Greg Fiume/Getty Images
Wilson Ramos was kidnapped in his home country of Venezuela late Wednesday night, and the details are frightening. Rafael Rojas, a baseball reporter for the Rockies and Ramos' team in Venezuela, first broke the news: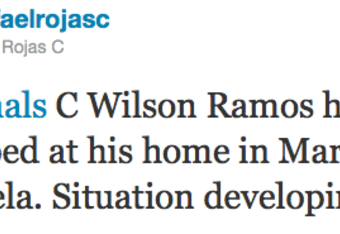 According to El Nacional, Ramos was at his home when four gunmen broke in and captured him. The kidnappers have yet to contact the family to give them any sort of details on Ramos' whereabouts.
Venezuela, Ramos' home country, has significant issues with kidnappings and typically the criminals are looking for money. Considering Ramos made the league-minimum for a MLB player last season ($414,500), he was an obvious target.
Back in 2009, the 11-year-old son of Colorado Rockies catcher Yorvit Torrealba was kidnapped in Venezuela and rescued a day-and-a-half later.
It's an extremely troubling story that could take any number of turns in the coming days. The 24-year-old had just finished a successful rookie season with the Washington Nationals. He hit .267 with 15 home runs as he took over Ivan Rodriguez's spot as the starting catcher relatively early in the season. He is projected to be the starter for the upcoming 2012 season.
After enduring the Penn State scandal, the death of Joe Frazier and setbacks in the NBA lockout all in the last two days—now it's the baseball world that is in shock.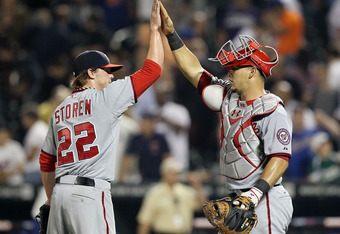 Jim McIsaac/Getty Images
More details will emerge as to how he was kidnapped and what exactly the four people want, but we can only hope they aren't torturing him in any way, shape or form.
Make sure to check back with Bleacher Report as the details of this story develop.