MLB Trade Rumors: 5 Teams That Could Be a Fit for Jair Jurrjens & Martin Prado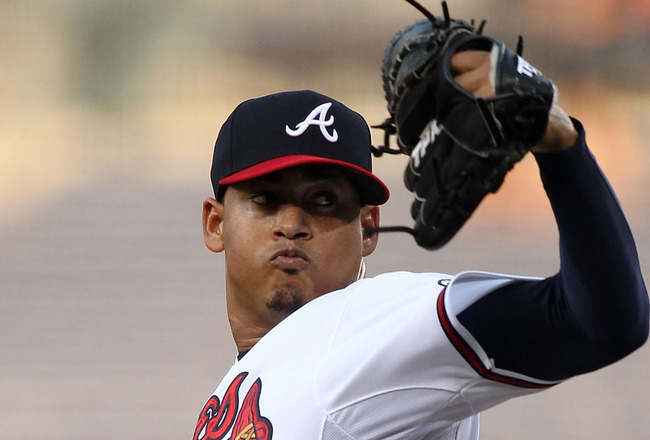 Jair Jurrjens may be finished in Atlanta.
Mike Zarrilli/Getty Images
According to an MLB.com article, the Atlanta Braves are making All-Star pitcher Jair Jurrjens and Martin Prado available in order to fill their needs in the outfield and at shortstop, as well as to cut salary. Jurrjens and Prado are each due to make in the $5 million range next season through arbitration, and both have had injury issues in each of the past two seasons.
This article takes a look five teams that could be a fit for the Braves' stars and who could offer the Braves a fair package in return, including the Kansas City Royals, who were the mentioned in the MLB.com article as a potential partner.
Keep Reading

Atlanta Braves: Like this team?