BCS Rankings: Boise State's Path to National Championship Keeps Clearing
October 31, 2011
Otto Kitsinger III/Getty Images
All of a sudden there is very little in Boise State's way for them to play in the National Championship game. Check it out.
What Helped Boise State This Weekend
The Broncos had one amazingly productive week off. They saw two more unbeaten teams fall. Kansas State was destroyed by Oklahoma and Clemson was easily handled by Georgia Tech.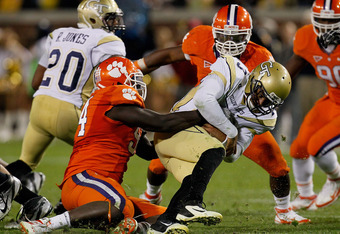 Kevin C. Cox/Getty Images
Neither of these teams were ranked ahead of Boise State in the BCS standings, but most people assumed that they would have passed Boise State at some point had they all stayed undefeated.
Remaining Obstacles
Boise State absolutely needs two of these three, Stanford, Oklahoma State and the winner of LSU and Alabama, to lose a game.
They would all almost be guaranteed to finish ahead of Boise State.
This is not all of Boise State's concerns. Oregon, Oklahoma and the Alabama-LSU loser could all pass Boise even though they have one loss.
I am certainly not alone in this belief.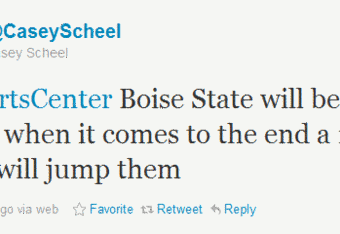 What Needs to Happen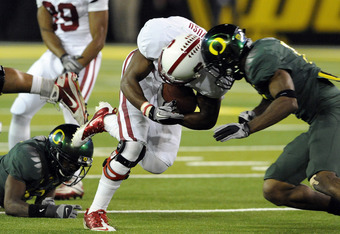 Steve Dykes/Getty Images
Stanford has a big game with Oregon, and Oklahoma State has a huge matchup with Oklahoma. Given the struggles of both of those schools' defenses, it is easy to see them losing these games.
The problem is that those wins would be a huge boost to Oregon and Oklahoma. Boise State would have to continue to win impressively, while hoping that neither Oregon nor Oklahoma look so impressive that they start stealing votes.
Boise State could also use Georgia winning their remaining games. This would help Boise State's strength of schedule.
Prediction
Boise State is going to be one of two undefeated teams at the end of the year, and they won't play for the National Championship.
They will be passed by a one-loss team. I actually think it will be the loser of the Alabama-LSU game. And that will give us a rematch for the National Championship game, and a whole lot of momentum for some kind of playoff system as a result.