MLB Free Agency 2012: Each Playoff Team's Top Offseason Priority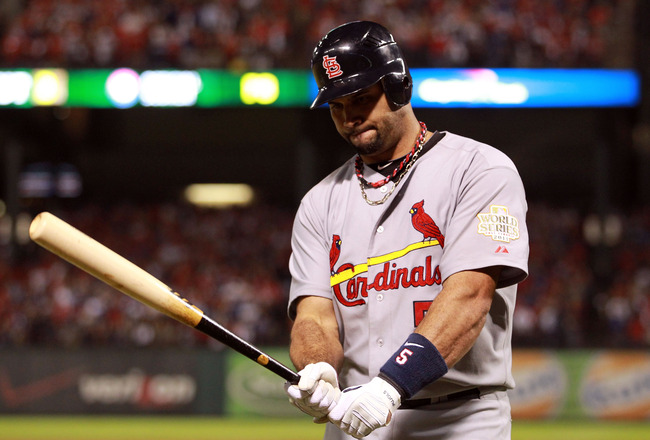 Ronald Martinez/Getty Images
The free-agency period in Major League Baseball is one where teams look at their 25-man roster and decide which to re-sign and which to let go.
Last year, this saw the Philadelphia Phillies sign Cliff Lee to a five-year $120 million deal, it saw the New York Yankees bring back shortstop Derek Jeter for three more years, and it saw Minnesota Twins catcher Joe Mauer get the largest deal by a catcher in the game's history. Those were just some of the moves that highlighted another interesting offseason.
This offseason has a barrage of top offensive free agents, although the pitching free agents are limited. Here is a move that should be the top offseason priority of each playoff team.
8. St. Louis Cardinals: Re-Sign Albert Pujols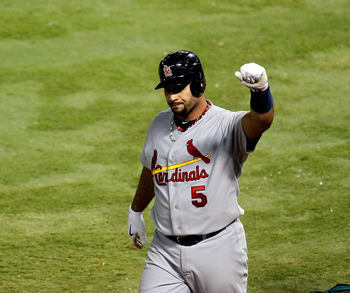 Tom Pennington/Getty Images
Albert Pujols will come at an extremely high cost, but the St. Louis Cardinals absolutely have to lock the three-time NL MVP up. Pujols hit .299 with 37 home runs and 99 RBI in a down year; he also took the Cardinals to the World Series and posted a 150 adjusted OPS for the season.
Pujols said before the season that he was eyeing a 10-year, $300 million contract, a deal that would surpass Alex Rodriguez's 10-year, $275 million deal from 2007 as the richest deal in the history of pro baseball. Pujols may have to settle for less than that, but he will likely get somewhere from eight to nine years and $200-$250 million.
7. Tampa Bay Rays: Sign Jose Reyes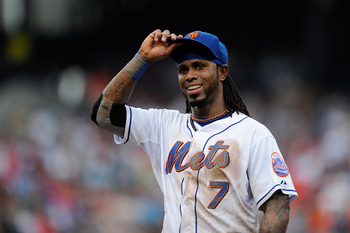 Patrick McDermott/Getty Images
The Tampa Bay Rays shocked the world by making a late-season run in September to clinch a wild-card spot. The Rays are a talented team that should remain in contention, although they could use an upgrade over shortstop Reid Brignac.
Brignac hit just .193 with a .448 OPS in 92 games, and Sam Fuld—the player the Rays thought would be their leadoff hitter of the future—struggled immensely after a hot start to the season.
Enter Jose Reyes, a five-tool talent who is coming off his best season. Reyes would be the leadoff hitter and the shortstop of the Rays for the next six or seven years.
6. Arizona Diamondbacks: Sign Prince Fielder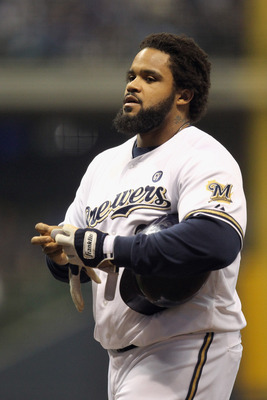 Jonathan Daniel/Getty Images
The Arizona Diamondbacks have a pretty good core group of pitchers, but the offense could stand an improvement.
First baseman Juan Miranda hit just .213 with seven home runs in 202 plate appearances, splitting time with Xavier Nady and Paul Goldschmidt. Prince Fielder would come at a hefty price, but he is a 40-home run power hitter who could be penciled in as the cleanup hitter in the lineup.
5. Detroit Tigers: Sign Aramis Ramirez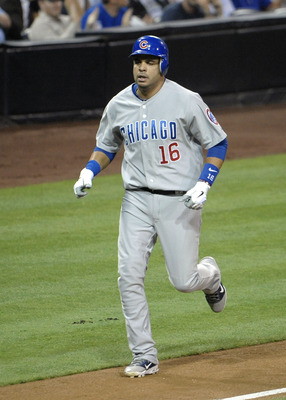 Denis Poroy/Getty Images
Brandon Inge is all but done with his major league career. He was actually designated for assignment this year, but came back and finished the year with the club.
Inge is still signed for next season, a move that certainly seems like a mistake, considering he hit just .197 this past year. Signing Aramis Ramirez would boost the hot corner; Ramirez hit .306 with 26 home runs and 93 RBI this past year.
Ramirez has a team option with the Chicago Cubs for the 2012 season, but at $16 million, the Cubs would be smart to decline this and let Ramirez walk.
4. Texas Rangers: Sign Roy Oswalt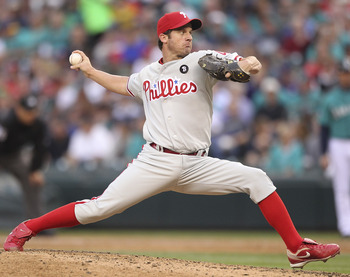 Otto Greule Jr/Getty Images
The Texas Rangers will likely lose young southpaw pitcher C.J. Wilson to the New York Yankees this offseason, and Roy Oswalt would be a good addition to the club.
Oswalt pitched in the Lone Star State for the first 10 years of his career and would almost certainly be open to going back to Texas. He wasn't the ace this past year the Philadelphia Phillies hoped he would be, but he is still a solid middle-of-the-rotation starter and could help a contender.
3. Milwaukee Brewers: Re-Sign Prince Fielder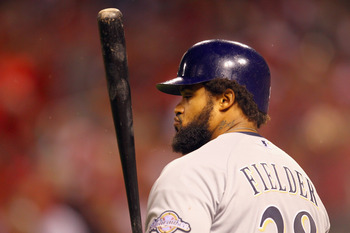 Dilip Vishwanat/Getty Images
Teams around the league will definitely be bidding for Prince Fielder, especially since he is a big power hitter who comes at a much cheaper price than Albert Pujols.
The Milwaukee Brewers absolutely have to make sure Fielder doesn't go anywhere. Fielder hit 38 home runs with 120 runs batted in and posted a .981 OPS. He has averaged 40 HRs and 114 RBI per year since 2007 and combines with Ryan Braun to give the Brewers the best 3-4 lineup duo in the game.
2. New York Yankees: Re-Sign CC Sabathia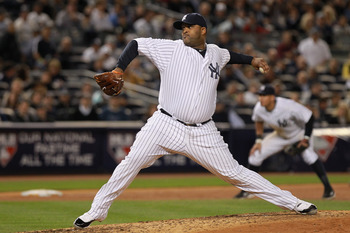 Nick Laham/Getty Images
The New York Yankees can't possibly let this guy walk. Re-signing CC Sabathia—assuming he exercises his opt-out clause—will be pricey, but the Yankees have never hesitated to spend money for big players. Especially now that news has broken revealing John Lackey will miss the 2012 season after undergoing Tommy John surgery, the Yankees need to keep Sabathia from going to the rival Boston Red Sox.
Sabathia has been nothing short of fantastic for the Yankees in the three years they have had him, winning 19, 21 and 19 games while lowering his ERA each year. He hasn't missed a start and has averaged 208 strikeouts per season, while helping to deliver a World Series championship to New York in 2009.
1. Philadelphia Phillies: Re-Sign Jimmy Rollins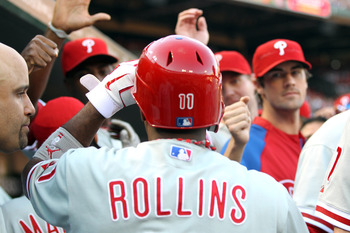 Jamie Squire/Getty Images
The Philadelphia Phillies have several key moves that should happen this offseason—sign Cole Hamels long-term, get a veteran closer—but none more important than bringing back Jimmy Rollins.
Rollins' contract expired after the 2011 season, making the three-time All-Star a free agent. Rollins has publicly stated he would like a five-year deal, a figure that seems high for a 32-year-old—soon to be 33—shortstop, but the Phillies don't have a boatload of options.
Minor league prospect Freddy Galvis was just promoted to Triple-A this past August, and going with Galvis as the full-time starter is too risky, especially after the way Domonic Brown struggled when he was expected to replace Jayson Werth in right field.
Rollins is a five-tool player with great speed and an even better glove, and while this will cost the Phillies at least $10 million per year, it needs to be done.
Keep Reading