Toronto Maple Leafs: 10 Burning Questions to Be Answered in November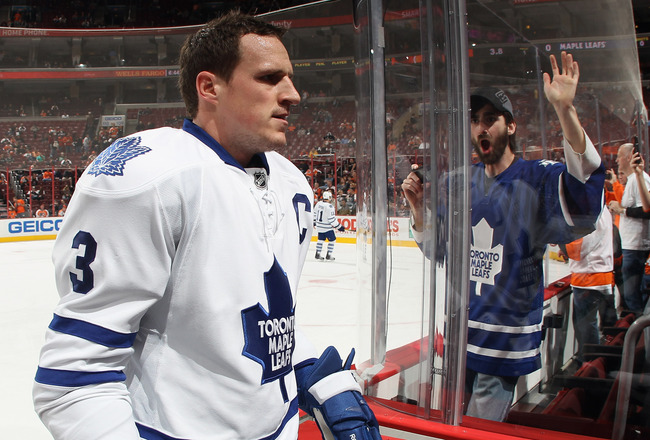 Bruce Bennett/Getty Images
The Toronto Maple Leafs launched their 2011-2012 campaign with a bang, winning five of their first eight games. They currently have 11 points, good enough for first place in the Northeast Division.
It is a good time to be a Leafs fan.
However, it isn't fair to say that the Leafs have played well enough to be included in a discussion of the NHL's elite teams, not yet at least. There are still some issues that need to be addressed.
November is typically the time when the initial hype from the beginning of the season starts to wear off and teams begin the real grind of the regular season. This is when we can truly see which teams are contenders and which teams are pretenders.
Here are 10 questions about the Leafs that will (hopefully) be answered in November.
Can Phil Kessel Keep Scoring?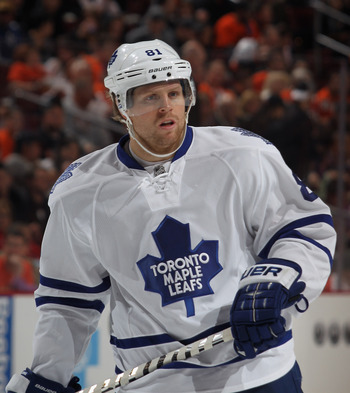 Bruce Bennett/Getty Images
Phil Kessel is currently the front-runner in the race for the Maurice "Rocket" Richard Trophy, as he leads all NHL players with nine goals. He is also the overall scoring leader with 15 points.
He has been absolutely golden for the Leafs during the first month of the season. Can this success continue into November?
He is currently on pace to score 92 goals this season, which probably won't happen. However, he needs to at least continue to be the dominant scorer he has been thus far.
Last year, Kessel scored three goals in November. He needs to get more this year.
Will They Solidify the 3rd Defensive Pairing?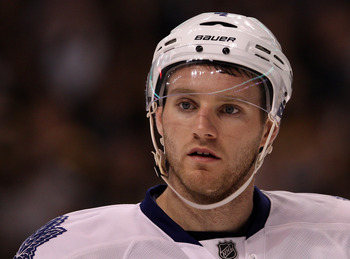 Elsa/Getty Images
About a week ago, I released an article ranking the Leafs defensemen. The bottom three were Cody Franson, Mike Komisarek and Jake Gardiner, who are all fighting for playing time.
Komisarek has missed one game, Gardiner has missed two and Franson has missed five.
At this point it seems to be Franson who is the odd man out, but Gardiner can be returned to the minors without clearing waivers so it is possible that he gets sent down to the Marlies in case of injuries.
Who will skate on the third defensive line?
Will Tim Connolly Make an Impact?
Barring any further setbacks, Tim Connolly will play his first game on Thursday night versus the New York Rangers after missing the first eight games.
Connolly has a lengthy injury history, having missed 171 games over the past five seasons with injuries to his hip, groin, ribs and back as well as a concussion.
However, his playmaking abilities at the center position have been sorely missed, as the Leafs were not able to find a consistent linemate for Phil Kessel and Joffrey Lupul.
How well will Connolly play when he returns? And, perhaps more importantly, for how long will he play when he returns?
Will Their Special Teams Improve?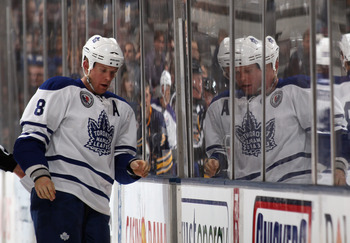 Bruce Bennett/Getty Images
The power play and penalty killing units for the Leafs have been downright horrendous since the NHL lockout. Things have not changed so far this year—the Leafs are currently ranked at 17th for their power play and 27th for their penalty kill.
These are not the typical rankings of a team that plays in June.
My colleague Curtis Ng pointed out some of the deficiencies in the Leafs power play in his article on causes for concern. Take the force of those criticisms, multiply them by about five times and apply them to the penalty kill. They are well deserved.
The special teams need to improve, pronto.
Will the Slow Starts End?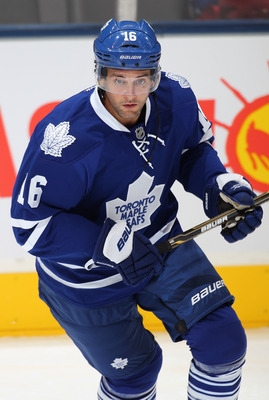 Claus Andersen/Getty Images
A quick look at the NHL standings makes the Leafs seem like an excellent offensive team. They have scored 26 goals in total, seventh best in the league.
However, Phil Kessel has accounted for 34.6 percent of them. That's pretty bad.
Players like Matthew Lombardi, Nikolai Kulemin, Clarke MacArthur and Mikhail Grabovski need to step up and score some goals, though it seems that one of them in particular may have gotten the message.
Score some goals, boys.
Who Stays, Who Goes?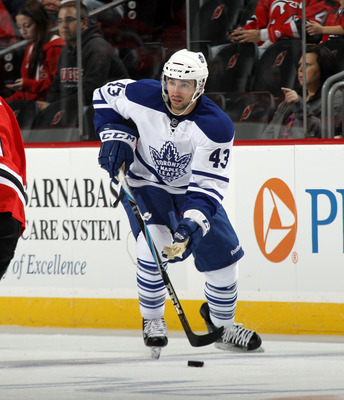 Bruce Bennett/Getty Images
Suspensions and injuries haven't hit the Leafs especially hard this year, but they have happened and calls to the Marlies have been made.
Nazem Kadri has spent time with both the Leafs and Marlies this year, and may be possibly be going back down the AHL with the return of Tim Connolly.
Jake Gardiner and Matt Frattin managed to exceed expectations and remained with the squad through the beginning of the season. However, they may also be sent down.
Certainly players like Keith Aulie, Darryl Boyce and Joey Crabb are itching for another shot with the big club.
Who will stick around?
Can They Improve Their Goals Allowed Total?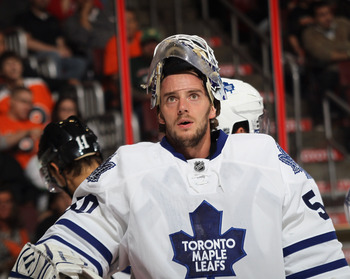 Bruce Bennett/Getty Images
Sure, the Leafs have had some great success thus far. But they have also allowed 27 goals over eight games, an average of 3.38 goals per game.
This is an alarming statistic.
The defence needs to step up and do its job. Forwards need to make sure to backcheck and quickly skate back into their zone.
Certain backup goalies (that will remain nameless) that haven't been stopping pucks need to start stopping pucks.
Can They Take Advantage of Their Schedule?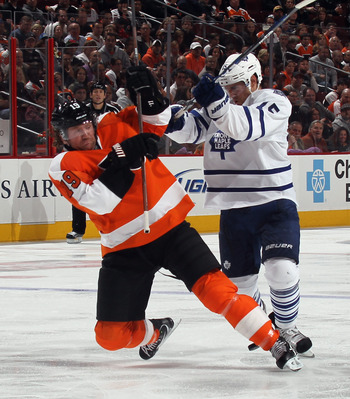 Bruce Bennett/Getty Images
In November, the Leafs play 14 games in total—six on the road and eight at home. They also play seven games against teams with a winning percentage of .500 or better and seven games against teams with a winning percentage of lower than .500.
That's a fairly even distribution.
What skews the schedule in the Leafs' favour is that the majority of their road games are against those weaker opponents. It is much better to be playing difficult teams in front of a home crowd.
Let's see if they can take advantage.
Is Getting the First Goal That Important?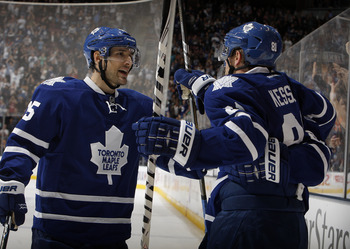 Abelimages/Getty Images
In their first eight games, the Leafs have scored the first goal on five occasions. However, they have a record of three wins and no losses when they haven't scored the first goal.
They have also scored the first goal in each of their three losses.
Can the Leafs keep coming back to win games? Is this a sign that the team has improved its collective mental fortitude?
This defies all hockey logic, but Leafs fans should be excited to see how this plays out.
Will the November Rain Happen Again This Year?
Justin K. Aller/Getty Images
Last year, the Leafs had an abysmal November with three wins and 10 losses. Like this year, that team had an excellent start to the season, winning five of their first eight games.
Is the constitution of this team any different from last year's? Have they found the missing pieces that will help to avoid another collapse?
In order for a playoff spot to be realistic, the Leafs have to make sure that they continue their success in November.
Keep Reading

Toronto Maple Leafs: Like this team?