WWE: 15 Wrestling Personalities We Desperately Need on Twitter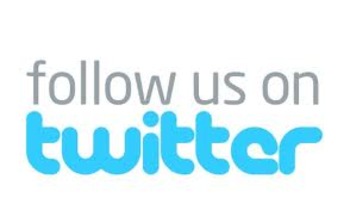 Social networking is a tool which has certainly changed the lives of wrestling fans today. Instead of waiting for hours in order to get a word with their favorite superstars, wrestling fans can now go onto Twitter and request a retweet or a follow from them. Superstars also put personal activities on their accounts, making it easier than ever to get an in-depth look at the stars they see at live events or on television.
WWE has truly embraced Twitter, mentioning it constantly during broadcasts and linking stars to their accounts, beginning with this week's RAW. It now almost seems like WWE is requesting that their on-air talent get a Twitter in order to link themselves to their fans easier. Just look at what Zack Ryder has earned, his Twitter being part of the reason for it.
Most of the WWE family has joined the addicting site, but there are still some stragglers in this department. Whether they are legends, current champions or authority figures, these 15 people would do well to get their own accounts. Some of these people do have accounts with their names on them, but none of them are official according to WWE.
"Hacksaw" Jim Duggan
A lot of what spurns this request on is Duggan's fake Twitter name, which I do follow. The jokes from that hoax account are as classic and hilarious as anything Duggan could truly say. Duggan is a legendary superstar, possibly his biggest honor being the first-ever Royal Rumble winner.
I'm sure that Duggan has some very interesting stories to tell his followers and could offer his opinions on past and present superstars. Let's just hope that his outspoken comments don't turn into another feud between '80s superstars. I'm looking at you, Hogan and Warrior.
Bobby "The Brain" Heenan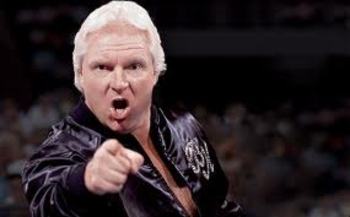 Heenan's inclusion on the list is also due to his fake Twitter accounts. One of my favorite accounts to follow is one where it only posts quotes that Heenan actually said at one time on a broadcast. Heenan is one of the great commentators in history, as well as one of the greatest managers, too.
While Cancer has ravaged his throat in recent years, the account could help fans get updates on his condition, as well as try to find out his opinions on today's product. Heenan will never return to the table at ringside, but hearing his opinions on Twitter might be the next best thing.
Edge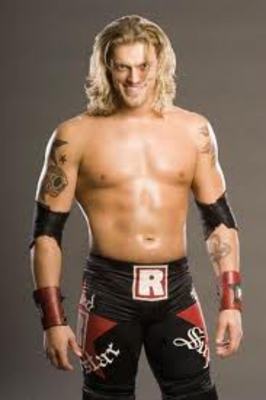 Of all of the names on this list, few have had more popular fake accounts than the Rated-R Superstar. Now retired, Edge has plenty of time to join his buddies on the site. Edge has never had one before, which has been said repeatedly by his friend, Christian. It would keep Edge's popularity sky high without having to ruin his returns to the company, which seem to happen every six weeks or so.
Vince McMahon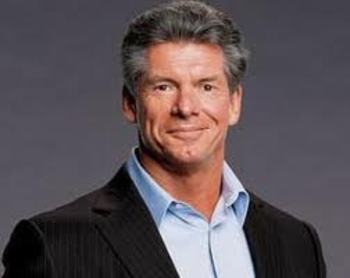 It's hard to imagine that the owner of a company that is so driven to Twitter doesn't have one himself. I can't predict how many of your questions he would actually be able to tweet back to, but Vince McMahon's Twitter account could simply be used to further story lines and would never have to even break kayfabe. It would be an ideal way for McMahon to even get closer to the pulse of the fanbase, if he even cares to do that.
Mark Henry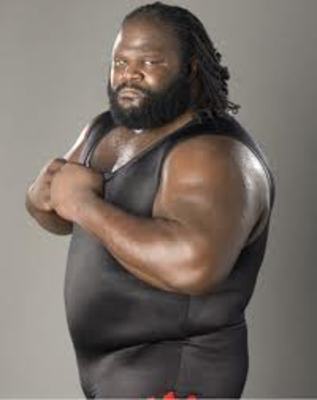 The current World Heavyweight Champion is one of the few superstars on the current roster to not try their hand at Twitter. Henry is one of the major veterans around, having been in the ring since 1996. He has faced many stars in other promotions, as well as others who have since retired or passed away. Henry could be a good voice to help us understand the Attitude Era.
The Undertaker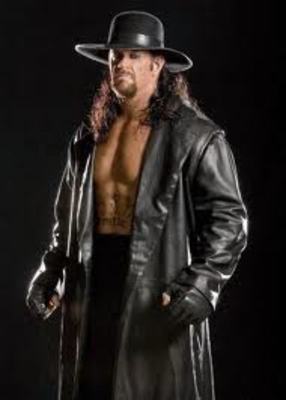 The Deadman is one of the most legendary superstars of all time. More importantly, he has been a locker room leader for many years now. His reputation precedes him at this point in his life. Fans will always back the Undertaker, but it is a Twitter account that will truly get people to understand the personal aspect of this classic mysterious character.
Stephanie McMahon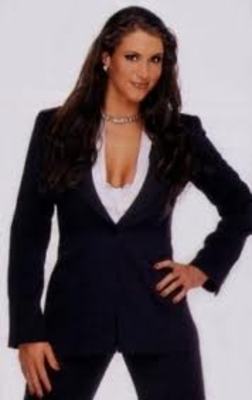 The boss's daughter should be on Twitter, especially because of her place on top of her family's company. Stephanie could connect with fans and use social networking to help dictate and expand the influence WWE has on society.
With the WWE using Twitter to help fans feel more involved, it could be a way to give fans a more desirable product. It could continue with a potential revival of Taboo Tuesday-esque pay-per-views now that Twitter has such a stranglehold on the avenues that fans use to express their opinions.
Triple H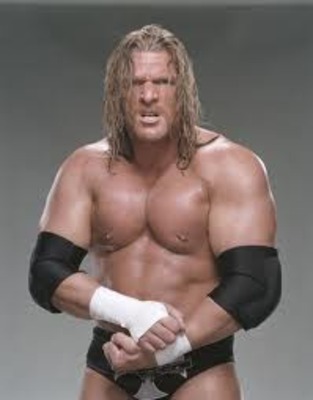 When Stephanie McMahon gets a Twitter account, she can convince her husband to do the same. There are the same reasons for getting one than the ones I described for her wife. Triple H is also an all-time great and still a current superstar.
With John Laurinaitis now having his own Twitter account as the RAW general manager, Triple H could spurn a feud with Laurinaitis via the social networking site.
Teddy Long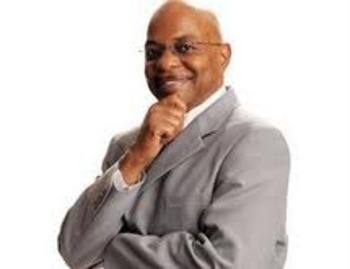 Teddy Long is the Smackdown general manager, yet doesn't have a Twitter account? Ridiculous. John Laurinaitis has been in charge for a week and a half and already has one. Just imagine Long's back and forth with fans of his for all of these years. You would have at least thought that Zack Ryder would have gotten him hooked on the site. #HollaHolla.
Sheamus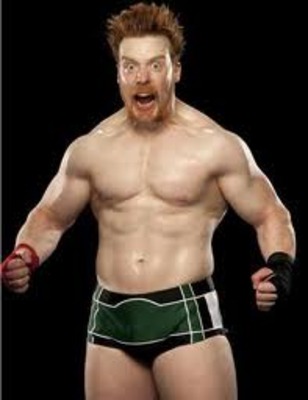 It's hard to believe that the Celtic Warrior wouldn't be on Twitter just yet. Especially as a face, Sheamus has become one of the most popular superstars in WWE today. His accent certainly kills some people's views of him, but Twitter has no accents to it.
If anyone can't understand Gaelic, Sheamus can literally spell it out for them. Sheamus is slowly turning into a media darling in his own right, so this is the virtual next step for him.
Sin Cara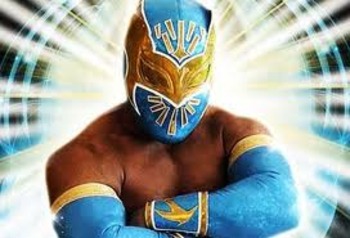 Since debuting in WWE, Sin Cara has said exactly zero words to the WWE Universe. Unless you count his finger pointing, Sin Cara doesn't show much personality, especially with a gimmick which covers his face. Even his impostor has spoken before he has. A Twitter can bridge any language barriers. Just look at a star such as Yoshi Tatsu, who is popular on Twitter despite his broken English in tweets.
Alberto Del Rio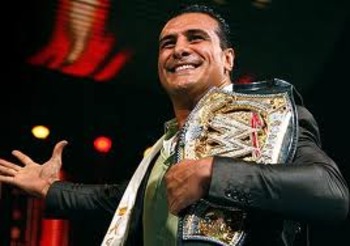 I know that Alberto Del Rio may be too rich for Twitter, but the WWE Champion can certainly get some use out of it. He can take pictures of the rich things he has. He can express his opinions about people.
After all, Twitter was pretty much created in order to brag about what you have and talk trash to others. That plays directly into Del Rio's wheelhouse. Even his ring announcer, Ricardo Rodriguez, has one already.
Cody Rhodes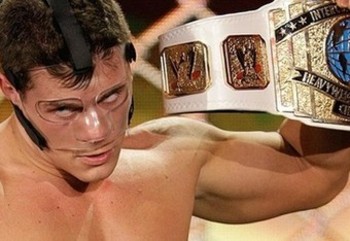 The current Intercontinental Champion is not on Twitter, despite the many fakes. Cody seems very negative toward fans, which could only help his popularity on Twitter. He could badger other people on his account and tell off every nine year old that says he sucks.
Rhodes is a main-event talent waiting to happen and the heat developed by a Twitter account could only add fuel to the fire.
Dusty Rhodes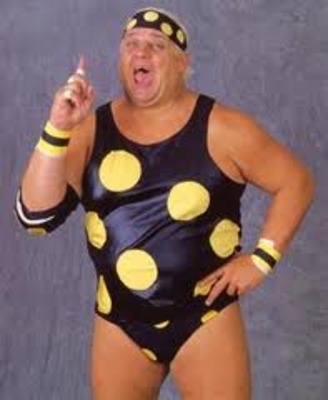 Dusty Rhodes does not have a real Twitter account, despite many pleas for him to create one. How bad do people want it? His own son, Goldust, created a petition to get his father on the website.
So far, the cause has been a failure, but Dusty will have to cave in eventually. Just imagine the charisma falling off of those tweets.
"Mean" Gene Okerlund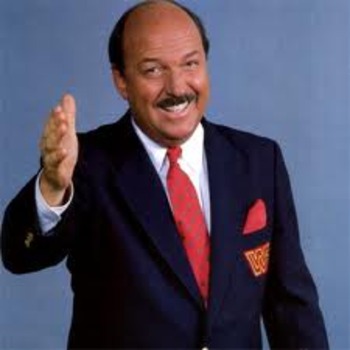 I love following legends like Howard Finkel and Jim Ross, who provide insight into things that I wasn't around for. They can certainly tell you a million different stories without repeating a story once.
"Mean" Gene Okerlund needs to join such a site for the sake of the stories. Okerlund has been through it all and was right there for the demise of WCW. The questions to ask Okerlund's Twitter account are endless. Someone get this guy signed up.
Speaking of Twitters, you can follow me on mine, where I tweet about WWE and other things that matter to me. Feel free to send me a question and I will do my beat to answer you back.

Keep Reading