WWE Raw Results: Top 10 Moments from the SuperShow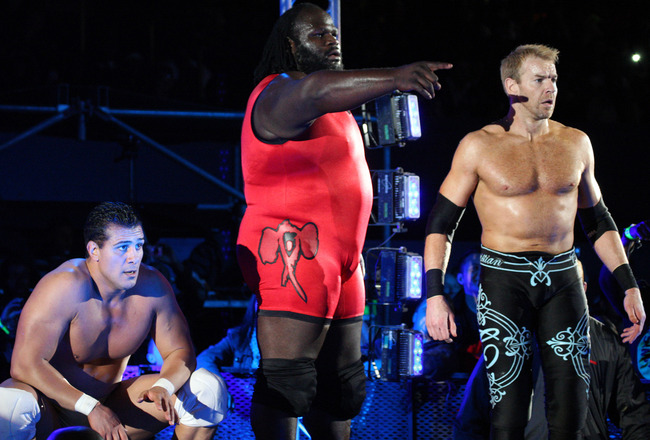 Gallo Images/Getty Images
WWE put out a very quiet show last night. Nothing was really done to get fans excited for Vengeance and/or the following program.
It wasn't a bad show; it was just an "okay" show.

As much as it plodded its way through two hours, WWE Raw did have a few high points. There were also a few low points, though.
Let's dive right into a high point of the night...
10. JR Was on the Show
Anytime Jim Ross is on a show, it is better than having no Jim Ross on the show.
Yes, I would have loved to have heard his voice on commentary. Yes, his matches usually mean nothing.

However, he was called to Mexico, and he did his job. Somebody tell that to Gail Kim.
As unhappy as somebody is in the workplace (trust me, nearly everyone in the world hates their bosses, but the still do not quit on the job), you show up and do what you're told.

Jim Ross came through again, and he deserves all the credit in the world.
9. Vengeance Is Sunday, Right?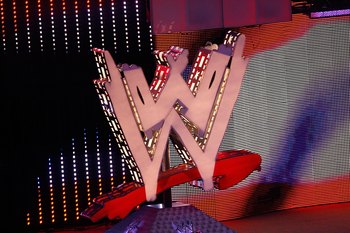 Jim Rogash/Getty Images
This one bugged me a little bit.
I understand it is a bad idea to have a ton of PPV shows every couple of weeks, but if you are going to do, at least do it properly!
Don't put a half-hearted effort into promoting the show.

Vengeance is on Sunday, and yet another week went by without much hype for the PPV show.
Again, if you aren't going to build the show, then don't have it.
8. Show from Mexico
This should have felt more "special" if you ask me.
Aside from a very large audience, you could barely tell that a historic moment was taking place.

WWE Raw being in Mexico is a major deal, yet it just felt like another show.
The SmackDown commercials gave more hype for Del Rio's "homecoming" than Raw did.
It was a missed opportunity...
7. Eve Beats Nattie
This was a nice little match, and it also served as a teaser for Sunday's PPV show.
Eve is getting the next title shot against Beth Phoenix, so she should have been expected to win here.
In the end, she did win.

Kudos to WWE for making the right move. There was no reason for Nattie to win last night, and everybody knew it.
Congrats also go out to both women for putting on a great segment.
6. John Cena/JR Win, Pick a PPV Stipulation
This was a typical match from Jim Ross and Cole.
Throw in Cena/Del Rio, and you have a decent main event.
Was it worthy of the jam-packed crowd in Mexico? Probably not, but it served its purpose.

Cena's team won, and he picked a Last Man Standing contest for Sunday.
Of course, he counted Alberto down for a 10 count here, so I expect Del Rio to win Sunday. How? I have an idea...a big idea.

Speaking of big...
5. Brodus Clay Is Coming
Who used to team with Del Rio? Who is about to debut on Raw or SmackDown? Uh oh!

Brodus Clay is coming, and WWE is doing a great job in building him up. For those of you who watch Superstars, you know he has been destroying jobbers for a few months now.

Well, it is time for him to shine on the main stage, and I can't wait from him to arrive.
4. Punk vs. Miz
This was an amazing match. For Raw standards, this surpassed all of my expectations.
Not only did we get an actual winner, we had some PPV build thrown in there.

Triple H leaving due to some mysterious papers was pretty stupid, but it did its job. It left Punk all alone, and the Awesome Truth beat him down. Simple, yet effective booking here!

My only gripe on this whole segment was Truth taunting Triple H, only for a swift punch in the mouth to shut him up. Come on! That was not needed here.
3. Orton/Cody and Sheamus/Christian Brawl
I expect these two feuds to produce very good matches on Sunday. I also expect these two feuds to continue for a little bit longer than Sunday.

On Raw, these four guys brought the intensity. I loved their brawls, and each man looked good.
It was very refreshing to see an even, back and forth brawl.
2. Vickie and Her Men
I do not care what Zack Ryder did. I do not care what Mason Ryan did. I do not even care about what Air Boom did. None of that matters.
Vickie, Dolph and Swagger are doing a wonderful job as heels.

I do not approve of Ziggler saying "heel" on Raw, but he is doing a great job on the microphone.
Swagger is his usual great self. Vickie is still one of the top workers in the company. These three together are becoming one of the best things on WWE TV each and every week.

What does the future hold for this power group? We shall see come Sunday and beyond.
1. Mark Henry Defeats Morrison...Again!
Mark Henry is the World Heavyweight Champion. John Morrison was the only man in the group without a match this Sunday night at Vengeance. The outcome was fairly predictable from there.

Why is this the No. 1 moment from last night?

1. Henry got another pinfall victory as world champ. It was over a jobber, but Show has been standing toe to toe with him, so any win is a good win for big Mark.

2. The six man tag team match was great, and it deserved a clean winner. Of course, that went to Mark Henry. Great use of all six men here.

3. This was even a good night for Morrison! Yes, it was. He got to travel to Mexico one last time for his WWE fans. He also got to hit all of his spots one last time for his fans in Mexico.
As most know, I am of the opinion Morrison is leaving the company, so this was a nice farewell to his fans across the border.

Unless, he is also on SmackDown...I shudder to think what might happen then.

Back to the real story!
Mark Henry wins yet again, and he will continue to win on Sunday. A nice effort from everyone at WWE last night, but the one true highlight was Mark Henry!
Keep Reading