NHL Players: Halloween Costumes They Should Wear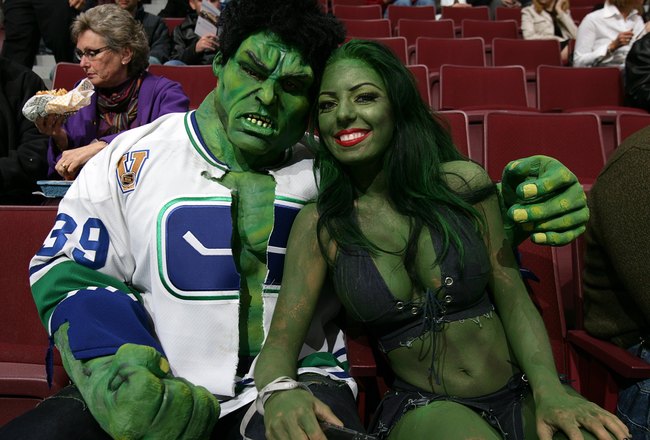 Jeff Vinnick/Getty Images
NHL players are not known for their fashion-savvy or good looks.
With Halloween right around the corner this seemed like a good chance to offer them up some costume suggestions.
Some players have eerie resemblances to cartoon characters.
Others are downright scary.
Whatever the case, these players have some great costume options for this Halloween.
Rick Dipietro: Ghost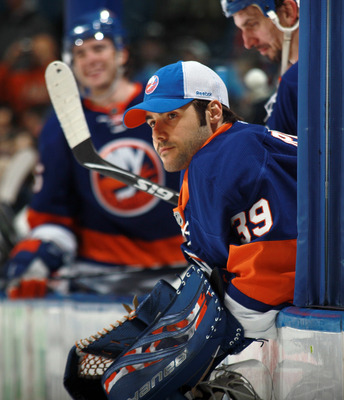 Bruce Bennett/Getty Images
Rick Dipietro of the New York Islanders may very well be a ghost.
The goaltender is seemingly never healthy.
He has been hurt in practices, All-Star Games and even in fights with other goalies.
Zdeno Chara: Shrek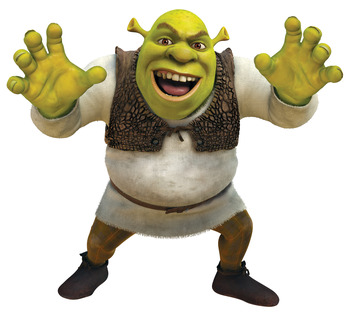 Zdeno Chara is 6'9" tall.
He is a brute force for the Boston Bruins on defense.
Chara has always been noted for his size, but no one has ever accused him of being overly handsome.
He clearly has some Shrek-esque qualities.
Evgeni Malkin: Nick Jonas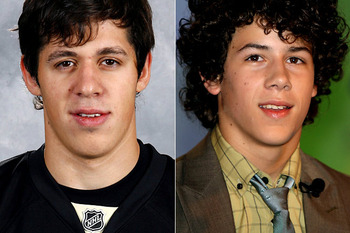 Evgeni Malkin is an exceptional hockey player.
Having said that, he may have another career option as a boy band singer.
Malkin bears a striking resemblance to Nick Jonas.
Anze Kopitar: The Joker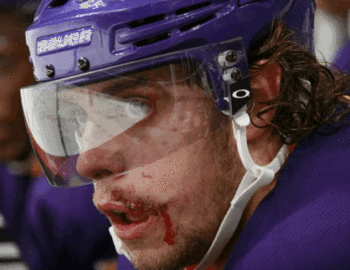 Anze Kopitar of the Los Angeles Kings looks like Batman's greatest nemesis.
This picture is almost scary in its resemblance to The Joker.
George Parros: Porn Star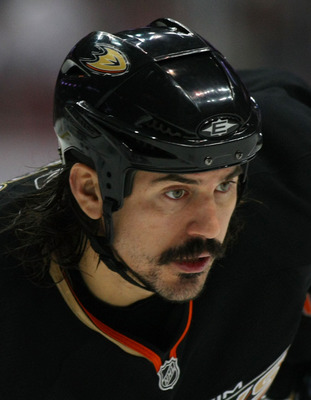 Victor Decolongon/Getty Images
George Parros has the best moustache in the NHL.
I am sure Bleacher Report readers are completely unaware of what a porno even is.
But if you are in need of a prime example of what a porn star looks like, just take a glance at George Parros.
Rick Nash: Lumberjack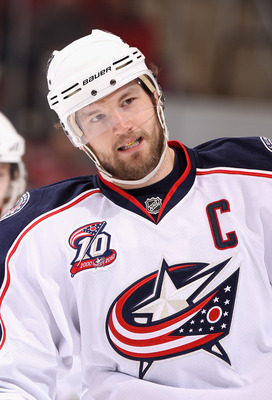 Christian Petersen/Getty Images
Rick Nash is a hockey player, but he may have been born to chop trees.
His beard is impressive and is reminiscent of a young Paul Bunyan.
All he needs is a plaid shirt and some overalls.
Jeff Skinner: Puppy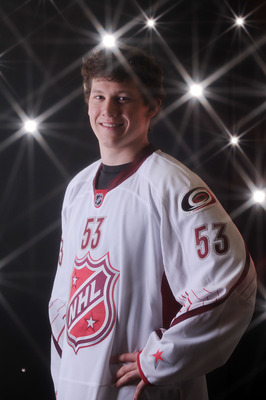 Harry How/Getty Images
Jeff Skinner looks so young that he may not be allowed to drive a Big Wheel, let alone an actual car.
He could dress up as a puppy for Halloween and nobody would question it whatsoever.
Alex Burrows: Hungry Beaver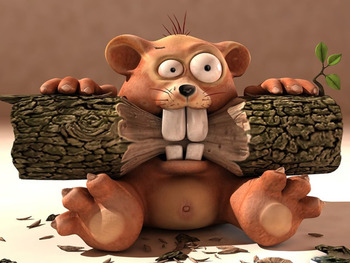 Alex Burrows has a reputation as biter.
What better way to showcase his habit than to dress up as a beaver?
They love to chew on trees almost as much as Burrows loves to chomp on fingers.
Alexander Ovechkin: Jaws from James Bond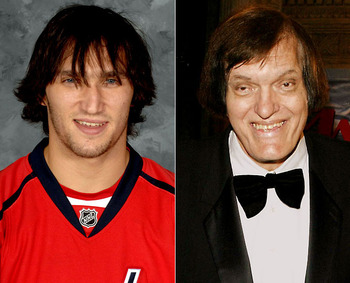 Remember the old James Bond films?
If not, then you really have issues.
But assuming you do then you will realize the resemblance between Alex Ovechkin and the character Jaws is remarkable.
Plus, they are equally terrible at speaking English.
Roberto Luongo: Barry Melrose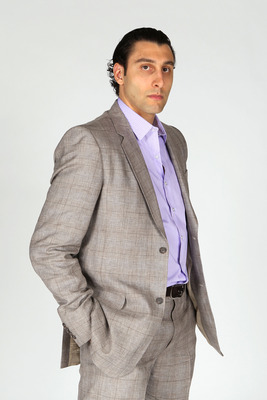 Jeff Gross/Getty Images
Roberto Luongo and ESPN analyst Barry Melrose look nothing alike.
But between the two of them, they could supply enough hair gel to stock a CVS for a month.
Keep Reading