Julio Jones Injury: Rookie WR's Injury Comes at Worst Time for Falcons
October 10, 2011
Mike Ehrmann/Getty Images
Four of the Atlanta Falcons' first five games this season came against 2010 playoff teams.
This tough opening gauntlet has handed the Falcons their third loss of the season after losing only three games all of last season (four if you include their playoff loss).
When Atlanta traded up 20 spots in the 2010 draft to take Julio Jones, many expected this offense to be one of the top forces in the league.
Instead, they can't run the football, they can't stop the pass and they aren't winning.
This is a recipe for disaster, as opposing teams know that the Falcons now have to pass if they want to catch up and/or win games.
Jones hasn't been the dominant force many expected after an impressive summer of work, but he was coming off two straight 100-yard performances and looked to be putting it all together before last night.
The 6'3", 220-pound rookie hobbled off the field late in the third quarter and didn't return against the Packers on Sunday night though.
According to Rotoworld, the injury is to his hamstring and his status will be updated today.
The timing of this injury couldn't be worse though.
Jones was becoming a major weapon in the Falcons' offense and they have two of three very winnable games on the schedule that they would love to be healthy for.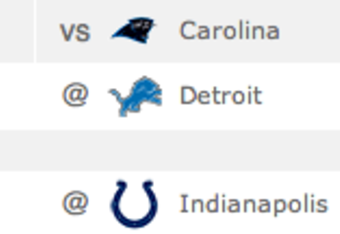 Next week they host the Carolina Panthers before visiting the Detroit Lions. A bye week is followed by a very winnable game in Indianapolis.
Jones and Matt Ryan are just starting to click and the only way to keep that going is for Jones to be on the field.
A hamstring injury can be a problem though. If not handled correctly, it can become nagging issue for weeks.
The Falcons haven't proven they can win with him on the field, and they won't be better without him.
Players get hurt, and Jones may be back in no time. But if he isn't, this is a bad time for him to be hurt.