Theo Epstein: Why Boston Red Sox Need a New General Manager
October 10, 2011
Elsa/Getty Images
The other day, I went to the movies with a couple friends and saw Brad Pitt's new movie Moneyball, where he stars as Oakland Athletics general manager Billy Beane.
The movie was spectacular and the reason I mention it is because it reminded me how the Boston Red Sox used to be.
In Moneyball, Billy Beane has to find a way to replace big names such as Jason Giambi and Johnny Damon after losing to the New York Yankees in Game 5 of the 2001 ALDS. He is dealing with his team of guys who are all looking for a replacements while Beane realizes that replacing a Jason Giambi will be near impossible.
Beane then meets Peter Brand, an analyst in the Cleveland Indians organization (played by Jonah Hill). Brand comes to work for Beane and helps him build a team not based off of star quality but of value.
Together they find player such as Chad Bradford and Scott Hatteberg—not well-known players, but fits into Oakland's system. Beane believed in the system so much that he went as far as trading way the team's top prospect, Carlos Pena.
The system worked and Oakland made it to the playoffs again in 2002 with one of the smallest team payrolls in all of MLB. Money had nothing to do with the great play of the A's that year, it had to do with finding the right players who played best to Oakland's system.
The Boston Red Sox saw and liked what Oakland was doing, and offered Beane $12.5 million to be the general manager for Boston. Beane turned down owner John Henry's offer and stayed in Oakland.
Boston found Theo Epstein instead and he was the next best thing to Billy Beane. He followed Beane's system and started looking for the right players to put in Boston's clubhouse. Players like Kevin Millar, Bill Mueller and David Ortiz joined the team and they all fit right into the system Boston had put in place.
Epstein also wasn't afraid to trade away Nomar Garciaparra,getting Orlando Cabrera and Doug Mientkiewicz in return. The move was questionable at the time but nobody will ever question it now.
We all know what happened next. Boston won their first World Series championship in 86 years and added another championship in 2007. What Theo Epstein did was working to perfection and Boston fans thought the glory was never going to end.
They couldn't have been more wrong.
It's now October of 2011 and the Red Sox have missed the playoffs two straight years, recently completing one of the worst collapses in baseball history. Things haven't been this bad in Boston since Epstein took over as GM.
So, what happened? Why is it that Epstein's system has seemingly failed? 
Here's my take: Theo used to go by the Billy Beane system. He used to look for the right players who fit into the system. But now he has gotten caught up in the world of money. 
Epstein has stopped finding the right players like Millar and Mueller and has moved on to spending huge amounts of money on whatever big-name stars are on the market. Guys like JD Drew, John Lackey and Carl Crawford are all big-time free agents busts since signing with the Red Sox. Outfielder Crawford still has a chance to prove his worth, but for now, he's a bust.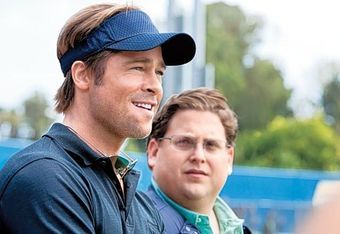 Epstein has fallen in love with the money that surrounds the franchise, and it has led him away from his original mission since joining Boston. The right players are no longer what he searches for, he sees stars and offers big contracts most of them don't deserve.
At this point, I think that it is too late for Theo Epstein. If he remains the Red Sox GM, he will continue to make these poor offseason decisions and lead Boston down a losing path. Once someone falls in love with money, they're never going to stop using it.
He may be unbelievable when it comes to drafting and hitting on young talent, but Boston needs to let Epstein go to the Chicago Cubs or some other organization. The Red Sox need a general manager who will do what Theo did when he first got to Boston—what Billy Beane had done in Oakland. Hell, go get Billy Beane himself.
Whatever the case, the Red Sox need a new general manager. I thought it might be the right path when Boston didn't make the playoffs, but after seeing Moneyball, I know that they need new leadership.
Thanks for the rings Theo, but good luck in your future endeavors with hopefully a different organization.