Dominick Cruz vs. Jose Aldo: Early Head-to-Toe Breakdown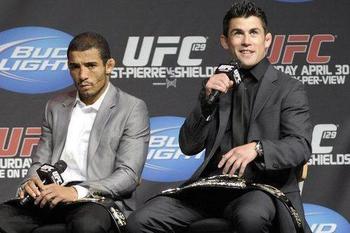 With both fighters having only one loss on their records, a super fight between Jose Aldo and Dominick Cruz seems like a brilliant idea.
Each man is a great fighter with exceptional skill, drive and determination. The idea isn't too far-fetched, either. In a recent interview with ESPN, Cruz, a former featherweight, said he wouldn't turn down a shot at Aldo's title if it were offered.
Aldo wouldn't be able to drop down to bantamweight, but Cruz certainly wouldn't have a problem fighting at featherweight.
How would a super fight between these two champions break down? Read on to find out
Grappling: Advantage Aldo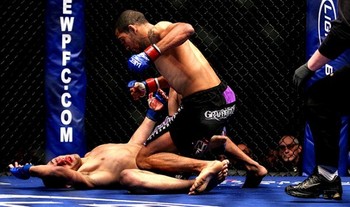 Both men have only one loss on their respective records, and both are due to submissions.
Cruz is a fantastic wrestler, but he would have his hands full with the larger BJJ black belt that is Jose Aldo.
Although Aldo only has one win by submission, it doesn't change the fact that he can work off his back. It would be in Cruz's best interest to stand the fight up as quickly as he could if it went to the ground.
Takedown Defense: Push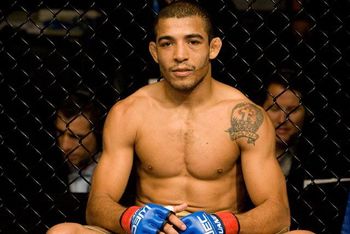 These fighters both have amazing takedown defense, which is one of the big reasons this fight would not go to the ground.
If one were to argue who had the better takedown defense, it would be Aldo with an impressive 93 percent avoidance percentage.
Cruz isn't far behind with 86 percent of takedown attempts avoided.
This fight would stay standing and it would be a war.
Cardio: Advantage Cruz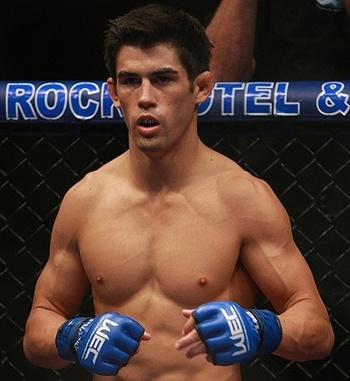 Both fighters have great cardio. They are both known for being very aggressive fighters that look to control the pace of the fight.
In his last fight against Mark Hominick, Aldo looked like he was at the end of his gas tank by the time the fifth round had started.
If he could make it into the championship rounds, Cruz would be able to outlast Aldo when it comes to cardio.
Size: Advantage Aldo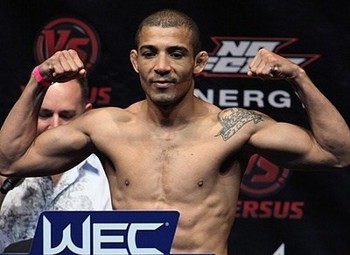 Cruz originally fought at featherweight. He routinely cuts quite a bit to get down to bantamweight and is subsequently the larger fighter in almost all of his matches.
There has been talk of Aldo, who cuts to get down to featherweight, moving up to lightweight ever since he defeated Urijah Faber back in 2010.
While Cruz is an inch taller, Aldo would likely be the bigger fighter, which is something Cruz hasn't faced in some time.
Striking: Advantage Aldo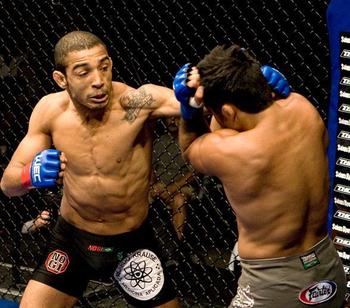 The striking these two fighters possess is why this fight would be so great to watch. Both men love to stand up and go after their opponents.
Cruz comes at his opponents from strange angles. He has the ability to jump in and out of their range quickly, while landing shots at the same time.
Despite Cruz's ability to out-strike most of his opponents, he has only landed 30 percent of his strikes inside the UFC. Aldo on the other hand has landed 50 percent of his.
Cruz would surely get his shots in, but in the end, Aldo's striking would prove supreme.
Winner: Jose Aldo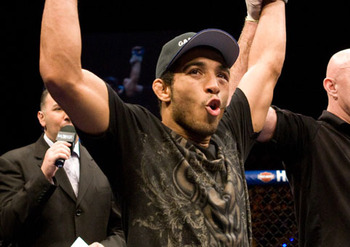 Both of these champions are great fighters. They have faced many challengers and defeated them all.
Their fight would be a blast to watch as both fighters would surely give everything they have in search of victory.
Aldo would walk out the victor in the end. This fight might just go all five rounds, but Aldo would prove to be too much for Cruz.
Unless Aldo moves up to light weight, Cruz would be wise to stay at bantamweight for now.
Keep Reading