WWE: 7 Ways CM Punk Can Bounce Back With a Vengeance From NoC Loss to Triple H
In less than a week, CM Punk will be involved in a triple threat match with John Cena and Alberto Del Rio for the WWE Championship. We all know that Triple H won the battle at Night of Champions against CM Punk, so now we look forward to see how Punk can bounce back.
Many have debated if CM Punk will one day be the face of the company or if he is just a one-hit wonder. Only time will tell, but here are the seven ways CM Punk continue his momentum after Night of Champions.
Begin Slideshow

»
Jacob de Golish/Getty Images

It sounds so easy: "Pin John Cena for the WWE Title."
At "Hell in a Cell" next Sunday, CM Punk faces off against John Cena and Alberto Del Rio for the WWE Championship. Punk and Del Rio are cashing in their rematch clauses at the same time, so Triple H put the three men in the first-ever triple threat Hell in a Cell match.
Since there are three men, CM Punk technically could pin Alberto Del Rio and STILL walk away with the WWE Championship. He does not have to pin John Cena himself to win.
If Punk really wants to gain some momentum back, he will pin Cena outright.
Del Rio almost feels like a throw-in at this point, so I would rather not see him involved in the ending at all. Punk has to pin Cena if he is to win the match.
Pinning Del Rio would feel cheap, and once again John Cena would have a reason to cry foul.
Kevin C. Cox/Getty Images

In an age where we get to enjoy the same match over and over again, even if CM Punk DID win at Hell in a Cell, he would probably have to take on Cena again. Cena will invoke his rematch clause and we will get to watch these two go at it one more time for the title.
So in reality, if CM Punk wants to skyrocket to the top of the company, he would have to beat Cena not once, but twice.
What are the chances Cena would be beaten twice in a row cleanly by CM Punk?
Not great.
Gallo Images/Getty Images

We have covered the obvious way for CM Punk to bounce back, which would be to have him win the WWE Championship.
What happens if CM Punk loses though? How would he bounce back then?
Ultimately, that question can only be determined by who wins next Sunday. If John Cena wins, there is not much Punk can do. However, the wild card in all of this is Alberto Del Rio.
What if Punk and Cena put on a great show, only to have Del Rio steal a win over one of the two? Alberto Del Rio will become champion.
This would actually help Punk, though not as much as it would if he won himself. Del Rio would become champion, causing CM Punk and Cena to continue their competitive rivalry.
Each would be fighting to become the top contender. If Punk wins this rivalry and faces Del Rio at a later date, it will be good for Punk.
I am not a Del RIo fan, but it would be amusing to have him win the match. We always talk about how Orton and Cena dominate everything, so this would be a way to shake things up and have three legitimate contenders in the mix.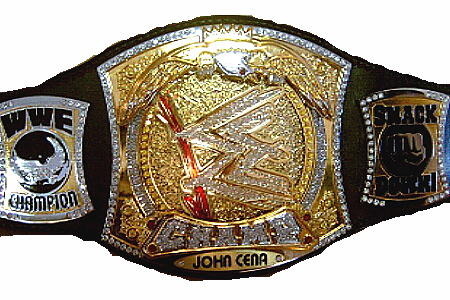 Win, lose or draw, CM Punk MUST stay in the WWE title mix. The only way for Punk to continue his success is for him to remain a championship contender.
John Cena is established enough that he does not need the title. CM punk needs that long reign that every great champion needs to have to be on top. I'm not saying he has to win on Sunday, but he needs to remain in the hunt.
As I said in my first slide, Punk really should capture this title at Hell in a Cell. It is the easiest way to vault him to the top. It would also help Cena transition to the Rock storyline.
Even if Punk doesn't win on Sunday, he needs to win the belt soon.
My best advice for Punk is to stay away from the upcoming Rock and Cena feud. That storyline has the potential to overshadow anyone else in the company.
I don't want to see CM Punk as a member of the Rock and John Cena's team at Survivor Series.
CM Punk needs to be his own entity, not the third wheel anymore.
Let Cena and the Rock do their own thing. Punk can bring legitimacy back to the WWE title by feuding with other wrestlers. Perhaps this "conspiracy" angle will bring in more main event talent for CM Punk to take on in the future.
Ethan Miller/Getty Images

Save Triple H?
What?
It sounds ridiculous, but sooner or later this "conspiracy" angle is going to play out. We will either see a new stable, an internal takeover, or some sort of feud between Triple H and the Awesome Truth.
I propose that CM Punk (after winning the WWE title), helps Triple H by taking them on.
Punk has beef with Truth, Miz, Nash and Laurinaitis. Why not insert him back in to help Triple H save the company? They could both learn a lot from each other, and will hopefully that realize they are not as bad as they once thought.
The only problem I would have with this is if Punk does not win the WWE Championship.
When Austin was feuding with the Ministry and the Corporation, the WWF Championship was involved. In fact, most great stable feuds had titles involved.
I am not saying Triple H and CM Punk should form a stable; I just want to see the belt become a target again.
If we continue with this imaginary storyline I have laid out, then CM Punk would be the WWE Champion.
The best way to continue his success would be to screw him out of the title. We like to see our favorites win the belt, and then get screwed over down the road. That way, CM Punk will be hungry again and be our underdog once more.
In order to be screwed out of the title, he would need to win it first.
I'd like to see Punk go on a winning spree for a few months, and then somehow get screwed out of the title. Perhaps if the "conspiracy" angle plays out, CM Punk will become a target.
Down the road they can cost him the championship, so that he will have to beat all odds again and win it back.
How would you handle CM Punk in the upcoming months? Let me know below and make sure to follow me on Twitter @ClassicJoeyMac.