20 Athletes We'd Love To See Get Roasted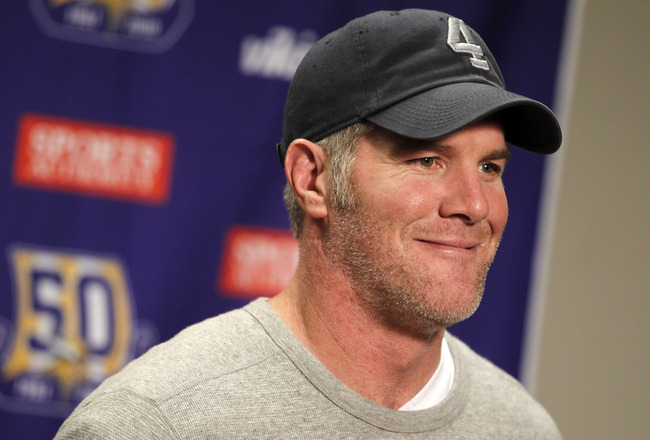 Gregory Shamus/Getty Images
With Charlie Sheen recently getting roasted, it came to my mind that there are many athletes who we would all love to see get bashed for a few hours. Some of them deserve it more than others, and some who do deserve it didn't make the list.
To get roasted, an athlete must be somewhat of a sports icon, as well as have a miscue with teammates, family, the law or a combination of the three.
I, for one, would love to see the likes of Jeff Ross and Lisa Lampanelli tear these 20 athletes apart.
20. Gilbert Arenas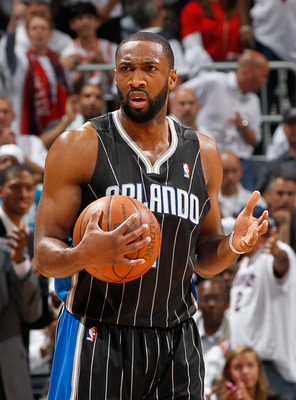 Kevin C. Cox/Getty Images
The guy pulled a gun on his teammate, Javaris Crittenton (who is in a world of his own trouble right now).
Then Agent Zero made the smart decision to joke about it with his pregame dancing, which did not go over well with David Stern.
If you don't know anything about Gilbert's past, google it. It's a good story.
Arenas overcame a lot of different things in his life, but I would still love to see the gun jokes shoot off at Agent Zero.
19. Chad Ochocinco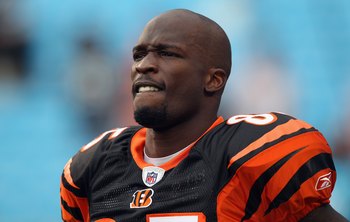 Streeter Lecka/Getty Images
I was a huge fan of Chad Johnson. I even liked Chad Ochocinco—at first. He has some hilarious celebrations, but he just got old after a while.
I did, however, like that he lived with a fan for a week, but any time an athlete changes their name, they deserve to get roasted.
Throw in his letter to the NFL that it should be illegal to cover him one on one, and you have a great list of things to bash Chad Ochostinko for.
18. Allen Iverson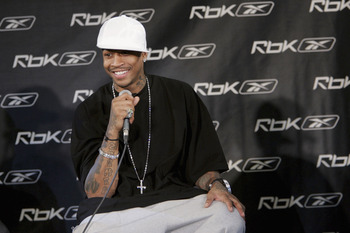 Thos Robinson/Getty Images
We talkin' bout practice!
I love Allen Iverson. He was an amazing, fearless player that changed the NBA both on and off the court.
The Answer, however, has had a few run-ins with the law, and it would be way too easy for Jeff Ross to rip A.I. for his gangster demeanor, size and gambling/alcohol problem.
17. Ricky Williams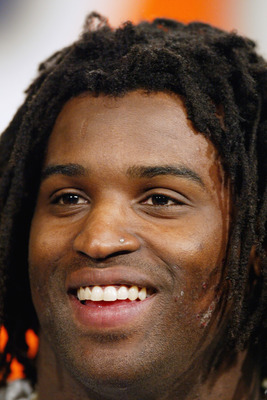 Eliot J. Schechter/Getty Images
Question: How do you go from Heisman Trophy winner to top-five pick in the draft, to retirement, to the CFL and back to the NFL, all in about 12 years?
Answer: marijuana!
Ricky loved his weed. The 1998 Heisman Trophy winner embodied everything about a hippie before his NFL retirement—the hair, the beard, the lifestyle.
With all of the pot-related humor out there, a roast of Ricky Williams would be sure to draw viewers.
16. Pacman Jones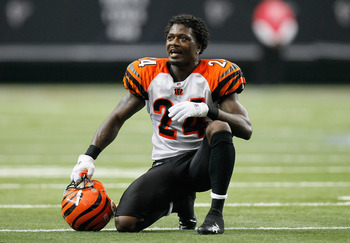 Kevin C. Cox/Getty Images
Adam Jones' greatest contribution to society is that a phrase was coined after him —"Make it Pacman Jones in the club!"
That is not something to be proud of. Pacman has a world of potential but also has a knack for getting in trouble.
Jones' short list of run-ins with the laws includes, but is not limited to, brawls, assault, disorderly conduct, public intoxication, possession of marijuana, punching an officer, violating probation and felony vandalism.
The only bad thing about roasting Pacman is that it might take a few days to cover all of the material.
15. Kobe Bryant
Pool/Getty Images
You are either a Kobe fan or you are not a Kobe fan. I am not, so I would love to watch him get torn apart.
Roasters would have a wide variety of things to attack him with, including his alleged rape (yeah, we know, he was found innocent), his horrible rap song, "K.O.B.E.," or telling Michael Jordan that he could beat him one on one.
Also, there is his cheesy commercial of him jumping over an Aston Martin.
If only it had been an RV.
14. Plaxico Burress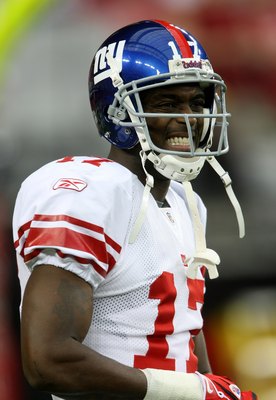 Stephen Dunn/Getty Images
An elite NFL wide receiver shot himself in the leg with his own pistol and went to jail for two years. Need I say more?
13. Dennis Rodman
Frederick M. Brown/Getty Images
What happens when Oprah Winfrey has a baby with Ozzy Osbourne?
The answer to the question is seen in this picture. Yeah, he's in the Hall of Fame. He's also a frickin' weirdo.
The guy showed up to a book signing in a coffin. Rodman was slapped with felony burglary after stealing two watches from an airport shop.
Who can forget about the time he attempted to marry himself? There was also his short-lived marriage to Carmen Electra (by short-lived, I mean 10 days).
Also, he failed out of Cooke County College in Gainesville, Texas after a semester.
The list goes on and on. This roast would be absolutely hilarious.
12. Lawrence Taylor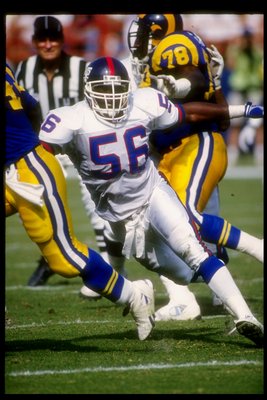 Ken Levine/Getty Images
I was debating putting L.T. on this list for fear that he might find me and go Joe Theismann on my leg.
Taylor was a ferocious defender who changed games, but he also pleaded guilty to sexual misconduct with a 16-year-old girl.
Oh yeah, he is a cokehead too. There's a whole world of sexual assault and drug humor out there, and L.T. would get owned by his roasters.
11. Terrell Owens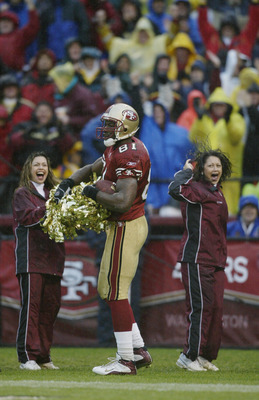 Jed Jacobsohn/Getty Images
I love me some me!
T.O. is a cancer to any team he is on (shout-out to Kevin Garnett)—we all know that.
When you sign T.O. to a contract, you also bring in a guy who tried to kill himself by overdosing on Vicodin, holds combines in his driveway and carries a Sharpie in his sock during football games.
Oh yeah, there's this too.
After this roast, there is no doubt in my mind that T.O.'s self-esteem would be seriously injured.
10. Mike Vick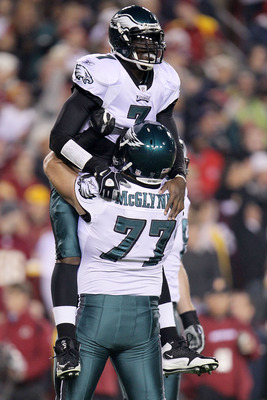 Chris McGrath/Getty Images
Right now, Mike Vick is sitting on top of the world. A few years ago, he was not.
Everyone has heard about his dog fighting ring and prison stint. Most of us have heard about his marijuana water bottle. Some of us know about his delinquent little brother.
When you want to make fun of someone, you go after their family. That, along with his other legal woes, makes Mike Vick a great roast candidate.
9. Pete Rose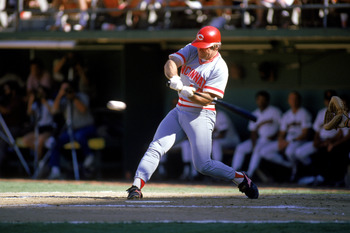 Stephen Dunn/Getty Images
If you don't know about Pete Rose's gambling scandal, you shouldn't be reading this list. Rose would get crushed by Lisa Lampanelli, and it would be hilarious.
8. Barry Bonds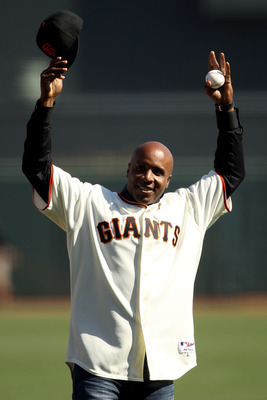 Ezra Shaw/Getty Images
If you don't think Barry Bonds has ever taken performance-enhancing drugs, you need to get real.
If you want a good laugh, google a picture of Barry his rookie season and then a picture of him in 2001.
The guy isn't a bodybuilder, and you're not going to put on that much muscle as a professional baseball player.
Steroid jokes would demoralize Barry, and the roasters would have a field day on the home run king*.
7. Ben Roethlisberger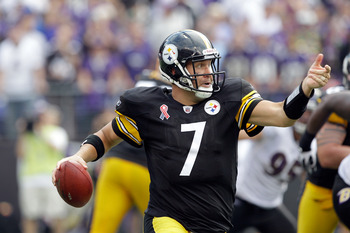 Rob Carr/Getty Images
Alleged rapist. Check.
Alleged alcoholic. Check.
Alleged great quarterback. Check.
I could go on and on about how Roethlisberger wins because of his defense and running game and that he actually isn't that good of a quarterback, but we'll save that for another day.
Big Ben's problems have been well documented, from his near-death experience on his motorcycle to both of his rape allegations.
Roethlisberger's QB rating of 22.6 in Super Bowl XL would be sure to draw jokes from the roasters. I think everyone outside of Pennsylvania would get a good laugh out of this one.
6. Tim Tebow/Tom Brady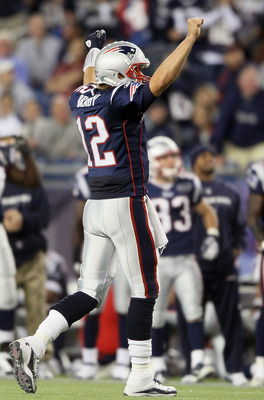 Elsa/Getty Images
What the hell? Why are these two on here? They have seemingly perfect lives!
That is exactly why they are on this list. Everyone knows someone who hates Tom Brady or Tim Tebow.
Next time you see them, ask them why they dislike these two quarterbacks (or whatever position Tebow is playing nowadays).
They will probably ramble on about Spygate or how they didn't like Tebow while he was at Florida.
Truth is, they are jealous of living a perfect live, which both Tebow and Brady have. It would be only fair to poke fun at these two for a night and remind them and us that they are at least part human too.
5. O.J. Simpson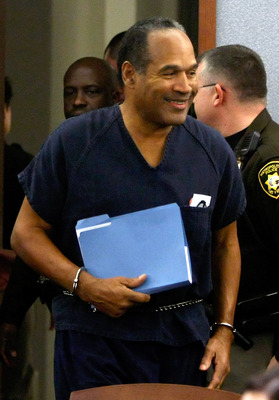 Ethan Miller/Getty Images
The Ford Bronco chase. The murder trial. The glove. The acquittal.
O.J. Simpson could have retreated into a life of silence, and the public would have eventually forgotten about him.
Instead, he wrote a book titled If I Did It and robbed/kidnapped two sports memorabilia dealers at gunpoint.
O.J. is one of the biggest criminals in sports history, and we would all love to see him get what he deserves.
4. Ron Artest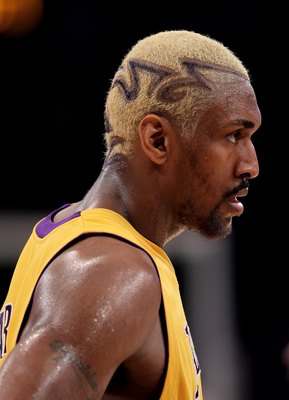 Stephen Dunn/Getty Images
Notice how this page is titled "Ron Artest" and not "Metta World Peace." I refuse to call Mr. Malice at the Palace by his legal name.
Sometimes, when I'm having a bad day, I remind myself that I'm not Ron Artest, and suddenly my day gets better.
Sure, I would have a lot of money and be playing professional basketball on a team that is a championship contender, but I wouldn't have my sanity.
This guy is just a psycho. The easiest thing to make fun of him for would be his infamous brawl, but his pathetic rap career, weird name change and Dennis-Rodman-wannabe hair is not far behind.
Someone needs to let Ron know that name changes and weird hair were barely cool the first time an athlete did it.
3. Brett Favre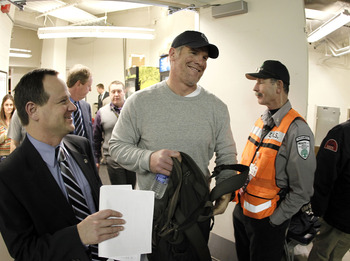 Gregory Shamus/Getty Images
I'm one of the few Wisconsinites who still love the guy, but he needs to be made fun of.
Sexting pictures of mini-Brett isn't cool. Neither is retiring, then unretiring, then retiring and so on.
Favre also had a Vicodin addiction and spent 46 days in rehab prior to the 1996 season.
Add his redneck-like qualities, and you have yourself a pretty damn funny roast.
2. Tiger Woods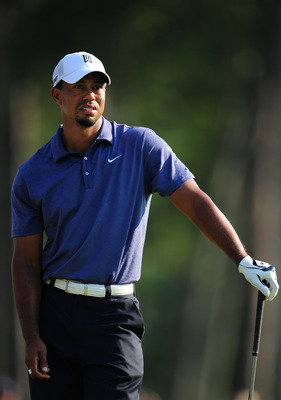 Stuart Franklin/Getty Images
Where to start?
You're the top golfer in the world. You are the only golfer that many people know.
You have many sponsorships, tons of money and a family that loves you. What could go wrong?
Well, for starters, you could have your wife find out about one of your 10 affairs.
After she finds out about one of your mistresses, many more come forward and say they have been having an affair with you.
Your wife files for a divorce, your golf game goes awry, you see a sex therapist and you lose many of your sponsorships.
Talk about roast jackpot.
1. Mike Tyson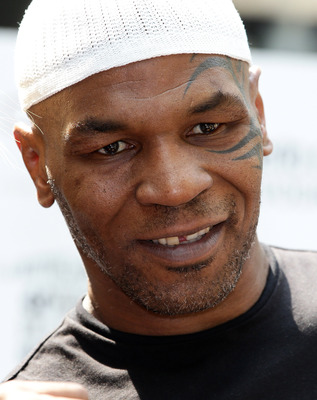 Vittorio Zunino Celotto/Getty Images
"My style is impetuous. My defense is impregnable, and I'm just ferocious. I want your heart. I want to eat his children."
That quote pretty much sums up Mike Tyson. He's a psychopath. On ESPN Radio, he said that he thinks Sarah Palin needs to have sex with a guy like Dennis Rodman. What the...?
He is also a convicted rapist.
So what separates Tyson from the rest of the people on this list? Well, for starters, he has a giant tattoo on his face. Next, he has an insane lisp.
Finally, he has already been on a roast and has proved that he a) can take a verbal beating and b) is quite the show once he gets a few drinks in him.
The material to make fun of Tyson for is overwhelming, which puts him atop our list.
Keep Reading