WWE Night of Champions 2011: 7 Reasons to Be Excited About This Pay-Per-View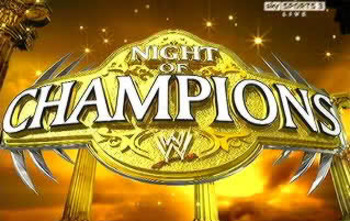 I cannot remember the last time more people had such strong opinions on an upcoming pay-per-view. "Night of Champions" seems like it means so much more this year.
Perhaps it is because of the ongoing feud between Triple H and CM Punk. Their feud has reinvigorated young and old fans alike to get back into the WWE. For the first time in a long time, fans have hope in the story lines.
Or maybe the reason everyone is excited is to see how the WWE and world title matches end. Will John Cena and Randy Orton win AGAIN? Or will it be Mark Henry and Alberto Del Rio playing the role of spoilers?
Everyone has different reasons to be interested in what will happen Sunday. I'll give you seven reasons why you should SHOULD be excited!
The Revival of the Tag Team Championship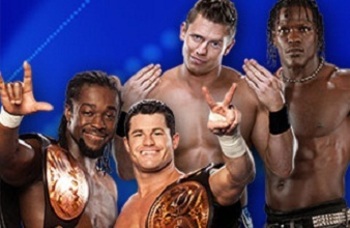 The revival of the Tag titles started when the WWE had "Air Boom" become the lead face Tag Team and win the belts. The next step was to create their rival team, hence why we have the Miz and R-Truth teaming up.
Now who will win?
Honestly, the outcome could go either way. Most speculate that Miz and R-Truth will win outright, but I see that as being too easy. How could they continue their conspiracy theory if they are the champs already?
No matter who wins, all four men are talented performers and should deliver. The chemistry should be noticeable, especially between the Miz and Kofi Kingston.
This match will only be another step in the right direction. The finished product will come when there are a few more legitimate tag teams in the WWE.
Triple H's Return to the Ring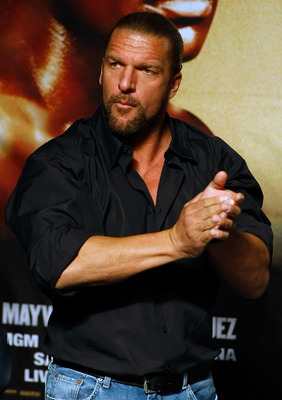 Ethan Miller/Getty Images
It does not matter if he wins or loses, the Game's return to the ring will be great.
Many criticize the WWE's roster, including myself, for the lack of main event talent. Triple H is one of the most talented superstars to enter the ring in the last 20 years. Whether this is permanent or just a one night stand, Triple H's return should be successful.
Look for him to match the intensity of CM Punk and put on a great match. Remember, it's Triple H who is motivated to punish Punk. He will need to be convincing in the ring.
The Diva's Championship Picture Becomes Clear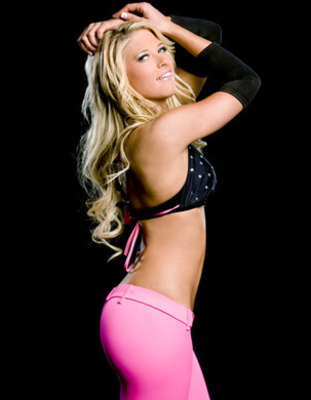 The Diva's division has become controversial lately. The sides have been split into the beautiful performers against the powerful duo of Beth Phoenix and Natalya. This match will determine the direction the WWE wants to go.
Kelly Kelly has many critics. Some feel she is the female version of John Cena and constantly gets an undeserved push from the WWE.
Sunday night, Kelly Kelly needs to put on the best match of her career against Beth Phoenix if she wants to silence her critics. If she wins, then you know the WWE is pushing her as the next great face of the Diva's Division for years to come.
If Beth Phoenix wins, I look for them to give someone other than Kelly Kelly a shot in the future. Beth is a powerful and convincing Diva's Champion, but she cannot be the face of the division. They need someone more marketable.
Either way, this match actually means something. For once, I am pulling for Kelly Kelly to have a great match. I may not be a big fan of her, but eventually you have to stop passing the ball down the line and hoping for the next Trish Stratus.
The Diva's Division needs direction and it should start Sunday.
The US Championship Is Valuable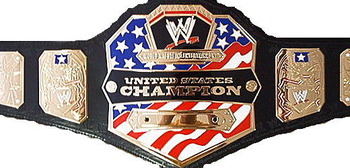 Congratulations, WWE Creative. You finally remembered how important it is to keep the mid card titles interesting. This match should be a very exciting match chock full of plot lines.
The interesting part of this match is that no matter who wins, there is room to build.
Although I wish the WWE was focusing more on the Intercontinental title picture, I am at least glad to see they are making the United States Championship valuable again.
Keep an eye on the rivalry between Dolph Ziggler and Jack Swagger. This may be the start of Dolph Ziggler's main event push: by losing the US title this Sunday.
Losing the title and most likely severing ties with Vickie Guerrero would mean Ziggler could move on to bigger and better things. The United States title would mean more to guys like John Morrison or Alex Riley, since they need a small push.
This match should be competitive and exciting. Sleeper match of the night for sure.
Mark Henry Will Steal the Show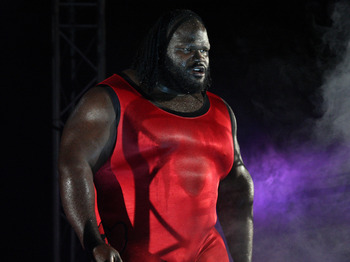 Gallo Images/Getty Images
I love the direction the WWE is going with Mark Henry. Henry has to step up and be truly dominant. He essentially HAS to steal the show.
Randy Orton is widely considered one of the best talents in the WWE at this time. This will be a much different opponent for Orton to handle due to the vast strength and size of Henry. It will be interesting to see how Orton can carry Henry throughout.
If the WWE wants this match to be successful, they will keep it short. I like Mark Henry in a display of power, not a long grueling match. Henry seems focused and hungry and you want to keep that appearance up, not have him look tired and constantly panting.
If Henry can just pace himself and establish dominance early, he can steal the show.
Mark Henry is a 15 year veteran with no record of past success. If you want to mold Henry into Championship material, the WWE needs him to be an absolute animal in the ring on Sunday.
I want to see Henry drop a train on Orton in the ultimate display of power.
Alberto Del Rio's Revenge
Gallo Images/Getty Images
If Alberto Del Rio was hired to be in the "Wizard of Oz" remake, he'd be playing the part of the Cowardly Lion.
Until Sunday.
On Sunday, we will see Alberto Del Rio as the ruthless villain that we need him to be. For weeks, John Cena has been winning the war against Del Rio, but on Sunday that all changes.
This is the match the WWE has wanted for over a year.
Although most cannot shake the feeling of another John Cena victory, this will not happen. If the WWE wants Alberto Del Rio to be their heel champion, then they need to stick with him.
Where is the guy who relentlessly attacked Rey Mysterio after he beat him? We need to see that guy. The ruthless and cruel version of Alberto Del Rio is far more interesting than the coward I have been seeing lately.
I smell revenge.
CM Punk Will Continue to Rise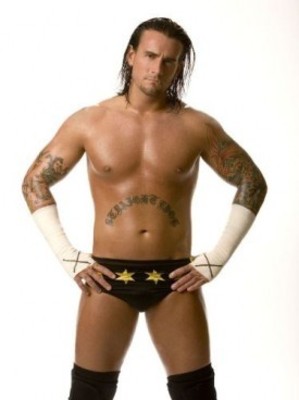 It's a win-win situation for CM Punk.
If CM Punk wins the match, he will vindicate all of his "pipe bombs" towards Triple H and his wife. He will also gain sweet revenge over the man he holds responsible for his WWE Championship loss at SummerSlam.
However, even if CM Punk loses, he will still be the underdog that we get behind in the end. Any loss CM Punk receives this Sunday would not be clean, so it will not make Punk look weak. A controversial loss will only continue to solidify Punk as the phoenix that will eventually rise.
No matter what happens in the end, Punk will put on a good match. Punk is one the best performers in the business right now and will have great chemistry with Triple H in the ring.
Will he overcome all odds and cause Triple H to resign as COO? Or will he be screwed over only to have the fans rally harder behind him?
It does not matter. CM Punk and the fans will win.
"Night of Champions" is a night where we are concentrating on the Triple H—CM Punk feud, but the WWE will be pointing to the WWE Championship match.
We will see who has the biggest impact on Sunday. Either way, I'm excited. I hope you are too.
Make sure to follow me on Twitter @ClassicJoeyMac.
Keep Reading