Deathwatch: Why the WWE Is Actually Dying This Time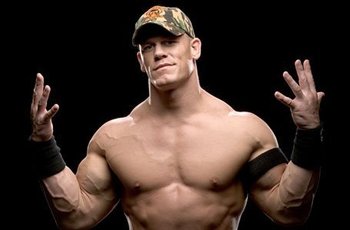 I don't want to watch someone's skull get cracked open with a chair.
I can go to Netflix, click on a rated-R Hong Kong flick, and watch someone pretend to shoot someone's cerebral cortex out through their retinas. I don't need the WWE to produce senseless violence.
I don't want to hear Triple H drop an F-bomb on CM Punk.
I can go to YouTube, click on any comedian from Ricky Gervais to Chris Rock and hear any number of profanities dropped in a stand-up routine. I don't need the WWE to release crass diatribe for the sake of seeming "edgy".
I don't want to see Maryse flash her breasts on the next PPV.
Not only have I already seen them in Playboy, but if I really want to see naked boobs, there's more pornography on the Internet than actual text. I don't need the WWE to try and become my new favorite pornographer.
Honestly, I get more entertainment out of watching the guys I watched with my older brothers growing up than I do watching the current WWE product.
Watching Hulk Hogan overacting, talking about how when Andre ripped the chain off of his chest, he was ripping it off of all the "Little Hulksters" and how their upcoming match contract is written in blood, is more entertaining than watching Sin Cara cut a bilingual promo about how he's going to be more aggressive now.
I don't care.
Macho Man, Jake The Snake, The Ultimate Warrior, Roddy Piper, Ted DiBiase—they never went on streams of persistent profanity. Miss Elizabeth never exposed herself on TV. No one ever hit someone in the face with a flaming 2x4 wrapped in barbed wire.
It wasn't necessary.
Because the WWE-produced character-driven material that was fun to watch, even without the blood and cursing.
Fast forward to the days of the Attitude Era. Do you think that people loved it just because it was for college-aged people? Do you think the only reason the WWE sold out arenas and were a juggernaut in the ratings is because The Kat took off her bra on PPV? Or that The Rock told Triple H to "Shut up, B****?"
No.
A simple look through the greatest moments in the WWF, for fans of that era, will tell you it wasn't the cursing or nudity or excessive violence.
It was Mick Foley throwing a "This Is Your Life!" party for the Rock.
It was Stone Cold mowing down his enemies with a beer hose or kidnapping Vince McMahon and making him pee his pants with a fake pop-gun.
It was Eddie Guerrero winning his WWE Heavyweight Title.
It was the New Age Outlaws stuffing Mick Foley and Terry Funk in a dumpster and throwing them off the end of the stage.
It was The Hardyz, The Dudleys and E&C giving everything they had in a TLC match.
It's those memories that endure with the fans.
Where Are the Iconic Characters?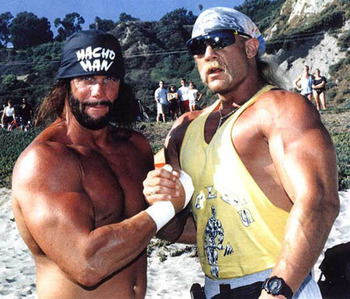 But you've forgotten that, WWE.
You've forgotten the three main principles around which events like that even revolve:
1. Characters.
2. Shocking Events.
3. Engaging Storylines.
The WWE has become sterile.
Where are the compelling characters?
Wrestling fans say that there can never be another Dusty Rhodes, there can never be another Mr. Perfect or Ric Flair.
They're right and they're wrong. Because while no one can duplicate those men, or even effectively imitate them, they can write their own legacy that can stand along side of them.
But where are they?
Where are the characters? I'll tell you where—hidden behind scripts. Buried underneath the corporate idea of what the WWE should be, instead of being allowed to roam free with creativity and ideas. There is a reason why both CM Punk and The Truth took off at the same time, once they were allowed to start ad-libbing.
But still, you hide your roster behind the scripts of men who have no idea what wrestlers should even be saying. You sanitize wrestlers and force them into similar molds.
Tell me, who is Alex Riley and why should I care about him? Why is Heath Slater a "One Man Rock Band"? Because he comes out and pretends to swagger like an idiot?
Who is Ted DiBiase beyond the son of a much greater wrestling father? Why should I care about The Miz? Who is he? A reality TV show castoff that got picked on in the locker room? And?
Why should I bother to even care?
These guys don't hop out at you. You neuter them. You even neutered someone like The American Dragon, Bryan Danielson. I simply can't believe that there are a number of fans who actually think he's boring. But then again, I can believe it, because they've only seen Daniel Bryan.
And who is that? A vegan dweeb? And?
Where are the LARGER THAN LIFE CHARACTERS that become icons?
You talk about your Roddy Piper. He wasn't some toned down version of himself. He was a Canadian guy who came to the ring in a kilt and acted like a mad Scotsman. Unlike Drew McIntyre, who is just a guy who happens to be Scottish. But why should we care about Drew? What does he do to stand out? Nothing.
What about him hops out at the screen at you? He's not half the Scottish character, not even a fraction of the Scottish character that Rowdy Roddy Piper was, and Roddy Piper is actually a Canadian named Roderick Toombs.
When you mention any icon, from the more cartoonish era of the '80s to the more serious characters of the '90s, they all had a character that jumped out at you. The Redneck Rattlesnake, The Most Electrifying Man in Sports Entertainment, The Ayatollah of Rock'n'Rollah, The Man With The 24 Inch Pythons, The Dirtiest Player In the Game. I don't even have to say their names because of the strength of their characters.
And the pathetic thing about it is that it's the athletes themselves who have to take the blame from today's generation.
I even find myself blaming them. But, it's not their fault. They're young and talented, and all they can say is what they are allowed to say. All they can be is what they are allowed to be.
It was the same with the icons. Almost every one of them had a point in their careers where no one cared about them.
Before Stone Cold was ever the single greatest draw in the history of pro-wrestling, he was a "Hollywood Blonde" with Brian Pillman. Before The Undertaker was ever the most respected legend in the WWE, he was "Mean Mark Calloway". Before The Game was ever burying his opponents on screen, or off of it, he was a ridiculous French aristocrat.
They were mid-carders. Mid-carders and jobbers who got fired from WCW. Who bounced around promotions, before they were given the character that would make them legendary. They would be no different from any of the people of today, but they were given the right character that made people care about them.
But you don't understand that, anymore, WWE.
Tell me the difference between the heel versions of Mark Henry and Ezekiel Jackson.
No one is given any real character anymore.
You've become lazy and complacent. You're the mom and pop restaurant that used to cook the best burger in town, but got popular and became a chain. Now you serve processed crap where one burger doesn't taste any different from the other.
Justin Gabriel and John Morrison? One speaks with an accent and does a different top rope maneuver.
And John Morrison is the perfect example of how lazy you've become. You actually think that "Prince of Parkour" is a character. You think that a fur coat, slow motion entrance and sunglasses is a character.
Dolph Ziggler, The Miz, Alex Riley, Jack Swagger, Ted DiBiase.
Tell me the difference if I'm turning on the TV for the first time? Who ARE they? They're all the same. All cocksure, full of themselves, athletes who talk a good game, but say nothing. You can literally interchange them in any role and it wouldn't make a difference.
Vicki could dump Dolph tomorrow, replace him with Jack Swagger and it wouldn't feel any different in three months. Dolph Ziggler could replace Ted DiBiase as Cody Rhodes' (one of the few people with an actual character) understudy and it wouldn't feel any different after three months.
Where Are the Shocking Moments?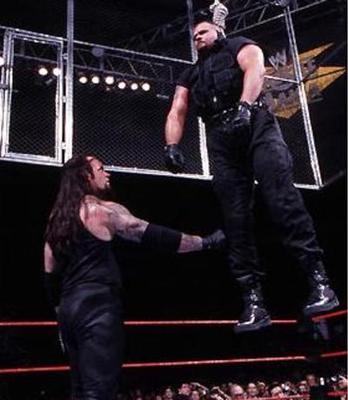 But, you don't get it anymore.
You put a mask on a guy like Sin Cara, call it "mysterious" and then call it a day. Kicking someone in the head after a handshake does not denote special character. It's what every wrestler on the roster does at some point in the year.
Which is what leads me into the next reason the WWE is dying:
You think someone kicking a "good guy" denotes a big heel turn. Was that supposed to be shocking?
Do you not even know the difference between "shocking" and "surprising" anymore, WWE?
Sin Cara kicking Daniel Bryan in the head was surprising.
Triple H turning on Degeneration-X and Pedigreeing them? That was shocking.
Cody Rhodes attacking Ted Dibiase and putting a bag on his head? That was surprising.
Barely.
Scott Steiner slamming a double ax-handle down on his brother Rick and joining the NWO, becoming Big Poppa Pump in the process? That's shocking.
You don't shock anyone with your stories anymore.
I read a Triple H interview in which both his bluntness and obliviousness was surprising when addressing CM Punk's work-shoot promo. He said: "If you look at it from that standpoint, he called me a doofus, Stephanie an idiot and Johnny a douchebag, and everyone said "Oh my God!" He tore the roof off the place! He ripped the veil off! And it was like the most crazy promo of all time!" 5 years ago, no one would have blinked. That would have been a tame segment. Everyone would have looked at that promo and said "So what?" he didn't say anything."
This is the man who will practically be running the company before you can blink. And he can sit there on Sirius Radio and say something this stupid. And he's not stupid because he's wrong. He's stupid because he's right and yet is telling everyone: "We've become so weak, that what you consider shocking now, would've been nothing 5 years ago." (And 5 years ago wasn't even the height of the Attitude Era.)
Don't you understand the problem?
That a show, which used to give us shocks, twists, turns, and unbelievable moments from the opening of the show, through the mid-card, right into the main-event, every week, has become so tame that people cling to a Swarovsky crystal moment like Punk's speech and cherish it like a diamond?
This is a WWE that once had the Undertaker crucify Stone Cold on a cross. A WWE that had him throw Mankind off of the Hell in the Cell. That had him doing ritualistic sacrifices on live television. That had him literally hang the Big Bossman by his neck from a cage. And that's just ONE guy! And those weren't even the best of ideas, either.
But you went for it. And now, CM Punk cuts one promo and it becomes the moment of the year. It made him the only thing people wanted to see on Raw, before the "Awesome Truth" was formed.
And you wonder why people don't care?
You wonder why you only had 1600 paying customers at your last Smackdown show, had to give away 1600 other tickets for free, and tarp off most of the arena to give the appearance your show was full?
Do you know else who used to do things like that?
WCW.
Before it died.
Where Are the Memorable Storylines?
You're all excited that Survivor Series sold out because The Rock is coming back for it?
Do you know how sad it is that you have to cling to a remnant of an era long past, to a 40 year old man who left you to go to Hollywood and hadn't bothered to show his face in seven years? You have to cling to a man to get a good buyrate for Wrestlemania six months from now?
Wrestlemania was supposed to be a spectacle.
The Rock, even in his prime, was just one piece of an overall puzzle that included everyone from Triple H, Stone Cold, Mick Foley, Kane and Kurt Angle to The Undertaker, Chris Benoit, The Dudleys and The Hardyz.
But, now, your product has become so timid, so frail and anemic, that you have to book the Rock a year in advance because you don't have the draws that you used to.
And why?
Not just because you don't have any characters that stand out and grab the attention of the masses, not just because you don't even make characters like that anymore, not just because you don't put on shows that shock people or amaze people anymore.
But more than anything—you don't tell compelling stories.
It's like you don't even know how to anymore.
There is no way that the WWF would've gone away from John Cena and CM Punk to push Alberto Del Rio (and tell me the difference between him and Jinder Mahal?) for a single Mexico tour.
How many times did the WWF go to Canada or The UK and do a tour? How many times did they make a storyline killing title change to put the belt around the waist of a Canadian or European wrestler?
Never. Sure, they would put a title on a guy if going into a foreign country. But they would do it right. How do you think we ended up with Davey Boy Smith and Bret Hart at Summerslam in the UK in 1992? The WWF did it right. The WWE does it wrong.
You kill the one story you have going: "The Attitude Era" vs. "The PG Era" with Punk and Cena, and push it to Nash and Punk. You've even slipped in your business practices and forgot to make sure Nash could even wrestle before doing that, and then you prematurely pushed Triple H vs. Punk to make up for your incompetence.
This is how you handle your best story since the Nexus.
And just the word "Nexus" screams of how badly you botched the best story you had last year, too.
But outside of that, tell me, where are the stories?
Everything is so weak and uninspiring. Mark Henry is fighting Randy Orton because he wants the title. Anything else? No. No one cares about your titles anymore, WWE. Not when you cheapened them to the point of where everyone gets to be a four time world champion. But, this is why they are fighting and we are supposed to care.
Why are John Cena and Alberto Del Rio fighting? Because Cena doesn't like him cashing in the briefcase? Is John Cena the only person in the WWE universe who is unaware that this is the 584th guy to do it? Anything else? No.
Why does anyone wrestle anyone in the WWE? Why? Where are the stories, WWE?
Where?
Where is the motivation? What is something as potent as a Miz and Truth tandem doing? Cutting great team promos, but why? To who? For what?
Why is Christian messing with Sheamus? Why? Because of a tag team match they had on Raw? Do you not even remember that Christian ran away?
Beth Phoenix and Natalya want to save the Diva's division? How? By beating up Divas? How in the world does that work? Why aren't they doing something like bringing in indie women wrestlers to, you know, actually change the Diva's division? Why can't you understand something as simple as: "If someone says something, we should probably have them do something to back it up and make a story out of it?"
But, no, you've hired a "creative team" that creates nothing. They don't even know how.
We've gone from stories—actual stories—like "Who's the Higher Power?" to "Who's the Anonymous Raw General Manager?" to you not even finishing it. You bring out a high ranking official in a storyline, and you don't even bother to finish it. You just scrap it. And that's the actions of a world wide wrestling promotion?
It's bush league and it's pathetic.
For all of the efforts, both successes and failures, that the WWF made in the past, from the dissolution of the "Mega-Powers" to the Big Bossman disrespecting the death of the Big Show's father, to the Corporation, to Austin vs. McMahon, to the Invasion angle, good stories and bad stories, at least you tried to tell stories.
Now you just throw things together on a whim. Half of the people who wrestle are just wrestling. They're not having a fight.
The Miz and Truth are sick of the "conspiracies" against them, so their first course of action is to jump a jobber in Santino and then go after titles no one has cared about in years and wrestle two guys who are lower on the card than them when their purpose is supposed to be getting back in the main event.
Stupid. Senseless.
And it's that pathetic excuse for telling a story, creating tension or a feud people can sink their teeth into, that is driving your numbers down and not even "supershowing" things is helping.
And why would it? You just took the guys from the B-Show and added them to the A-show. Why would adding wrestlers that people watch less help your flagship show, especially when the main problems haven't even been addressed?
Throwing more ingredients in the pot isn't going to make the food taste better when the chef doesn't know how to cook.
Conclusion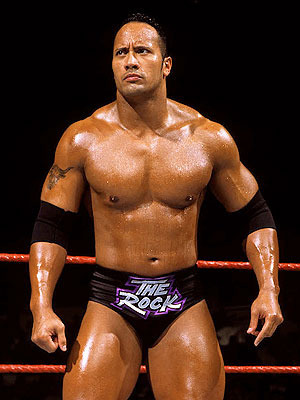 As I close this article out, I would like to conclude with this final reason as to why the WWE is dying.
The main reason?
One might think it's the cancerous creative team writing their fans away with reckless abandon—but it's not.
It's the fact that every single person on the Bleacher Report could take this article, copy and paste it and send it directly to the WWE and they just won't listen.
It's the fact that this is what their fans have been telling them for years now, and they just don't care.
A face character getting booed by his own hometown with legitimate heat would prompt a character repacking faster than you can say: "Turning the Rock heel created one of the greatest wrestlers of all time, you morons." But, the WWE will just write it off as "He's Controversial."
I'm dying for them to give me one example in which John Cena is controversial. He's not Wolverine. He's Superman. He's ice cream and apple pie. He's the Fourth of July.
But even worse is that the WWE is not even willing to recognize that John Cena, as the face of their company, has been the presiding star over sliding ratings, attendance and stock prices. They still won't rebuff him. They won't even return to the main-event setting that made them so successful: at least four guys at the top of the company at one time.
Whether it was Rock, Austin, Triple H and The Undertaker or Hulk Hogan, Macho Man Randy Savage, Roddy Piper and Andre The Giant. They always had multiple guys for everyone. But in this era, it must be John Cena on top with Randy Orton in at second. That's never been successful.
But not only do they ignore common sense that has guided them to success throughout the decades, they ignore your cries for something different in the main-event.
They know you want something more. You want change, too. Yet, where is it?
Where are the cutting edge stars? Where's Punk's team? Where are the new Divas? Where is the real Bryan Danielson? Where in the world is Wade Barrett's career?
They hear you.
But they're too brainless to recognize what it is you want.
And they just won't listen to the source. You.
The time of CM Punk is dying. Just like the Nexus before it.
And unless the WWE gets it together, they will die themselves not long after.
And you think: "That's impossible. The WWE will never go out of business."
If the Roman Empire can fall, so can the WWE.
Nothing lasts forever.
The best example is this: Newspapers around the world, who have been in production for over a century, are going out of business. Bookstores that have served customers diligently for decades are going out of business. Major music labels are going out of business. Even the United States Postal Service is going bankrupt.
Why?
The Internet.
Yahoo, Netflix, Kindle, Amazon, Google Mail, etc...
They are putting them out of business.
But the principal behind it is even bigger than that. It's the same thing that snagged the soap operas that ran since the '60s and '70s and got them canceled last year:
When you no longer have the pulse of the fans. When you no longer please your customer base and the game has passed you by, you're dead.
The writing is on the wall for the WWE and they know it. They can't even find homes on television for their lesser shows like NXT and Superstars. Never a problem in the past with shows like Sunday Night Heat and Velocity.
The WWE was the company that laughed at the WCW and said: "We don't give away free tickets to our shows like they do, you have to pay to be here." I just watched the clip where Mick Foley said that to the Radicalz on Raw on Youtube. Now? The WWE does that very thing.
The WWE that used to score 7.0's in the ratings are now going as far as ending the Brand Extension to try and bump the ratings beyond a 3.0 and it doesn't even work.
The WWE is dying from losing the very things that made them special in the first place.
This much is true: The WWE will be here next year.
The WWE will be here in the next five years.
But, unless the WWE starts listening to the people again and starts trying, I doubt we'll see them in ten years.
The WWE is dying. Slowly. And if they don't return to the basics that made them who they were—larger than life characters, shocking moments, great stories—you'll be reading about them in the business obituaries before you know it.
Nothing lasts forever and nothing is above destruction.
I hope the WWE doesn't teach us all that lesson in the world of professional wrestling.
Keep Reading