Arsenal: 10 Predictions for the New Acquisitions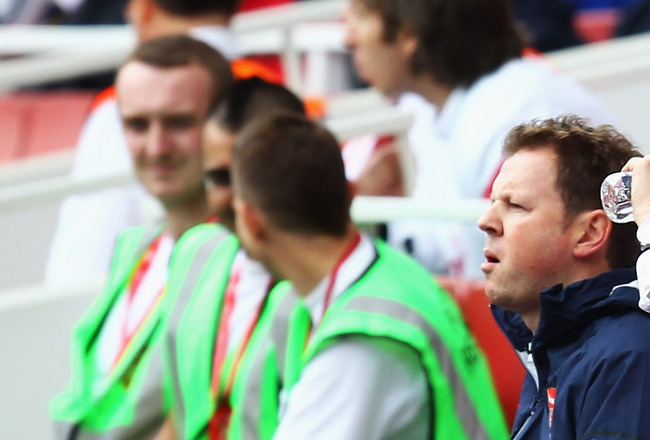 Clive Mason/Getty Images
The summer transfer window saw an unprecedented amount of transfer activity at The Emirates, with top names moving out and a plethora of newcomers arriving. But whilst Samir Nasri and Cesc Fabregas will undoubtedly be missed, what can Arsenal fans expect from the new signings?
Lawrence McNeela makes 10 predictions about what the newcomers will deliver this season.
Injuries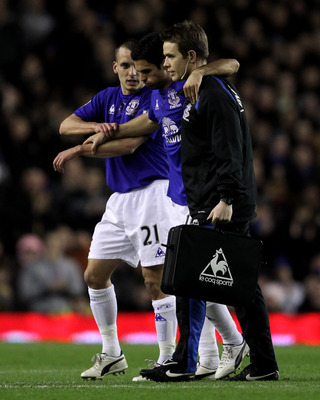 Another Injury to Mikel Arteta
Alex Livesey/Getty Images
Sorry to be the prophet of doom, but new signing Mikel Arteta does not have the greatest of injury records. His worst injury, a ruptured anterior cruciate ligament, forced him out of action for 11 months. Only once during his seven years with Everton did he manage to play over 30 Premier League games a season.
Discipline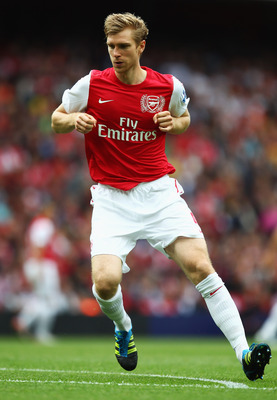 Per Mertesacker Only Received Two Yellow Cards During His First Season in Germany.
Clive Mason/Getty Images
Something seriously lacking during Arsenal's chaotic start to the season was discipline, with both Gervinho and Emmanual Frimpong sent off on their debuts. However, the latest signings have it in abundance. For example, Per Mertesacker went 31 games before receiving a yellow card, an incredible record for a central defender.
Experience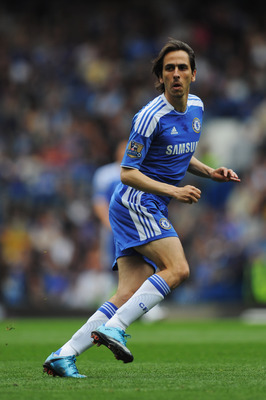 Michael Regan/Getty Images
This was also lacking during Arsenal's defeats to major rivals Liverpool and Manchester United. With 336 Premier League matches between them, the new creative midfield pair of Mikel Arteta and Yossi Benayoun will help put that right.
Experience, Part 2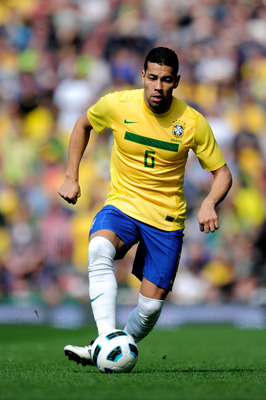 Brazilian Full-back Andre Santos
Jamie McDonald/Getty Images
28-year-old left-back Andre Santos has 17 Brazilian caps and South Korean captain Park Chu-Young 55 caps. Despite only being 26, Per Mertesacker has 76 caps with Germany, including two World Cup semifinals and one European Championship final.
Injuries, Part 2
Injury Brings a Grimace to Yossi Benayoun
Laurence Griffiths/Getty Images
Yossi Benayoun managed just six Premier League appearances during his one season with Chelsea, largely due to his missing six and a half months of football with an injury suffered during the League Cup loss to Newcastle.
Goals!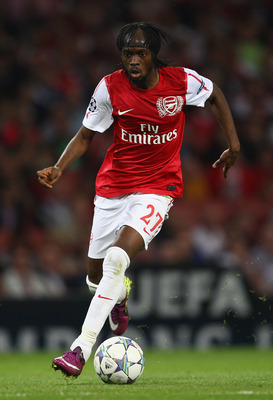 Julian Finney/Getty Images
But not a lot of them! Arsenal have been crying out for someone to share Robin van Persie's workload, yet neither striker signed this summer is what you might call prolific. Park Chu-Young managed just 25 goals in 91 appearances for Monaco. Gervinho played 187 games during his six years in Belgium and France, but only scored a paltry 51 goals.
Wasted Potential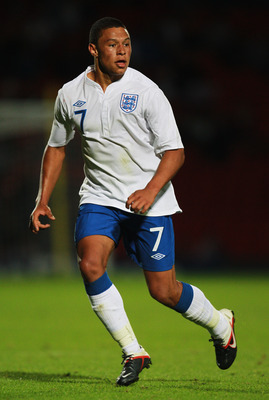 Paul Gilham/Getty Images
Arsene Wenger has been a genius at turning rough diamonds into sparkling jewels, but not with English players. Having only just turned 18, Southampton starlet Alex Oxlade-Chamberlain followed Theo Walcott's footsteps to The Emirates this summer. That's Theo Walcott, the last lightning-quick Southampton winger who Arsene Wenger paid nearly £10 million for, but who continues to flatter to deceive nearly five years later.
Another Trophyless Year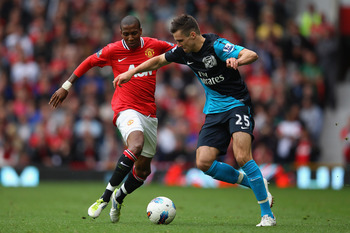 Carl Jenkinson Struggled Against Liverpool and Manchester United
Alex Livesey/Getty Images
When Arsenal were very good they had world class players in nearly every position. During the summer, they sold two of their last three players who could make such a claim about themselves without everyone else laughing (Niklas Bendtner take note).
Their replacements are two aging players who were never quite good enough, even in their prime, and a handful of untried youngsters. Carl Jenkinson looked awful against Liverpool and Arsenal fans can expect the struggle for fourth place to be a futile one.
Loyalty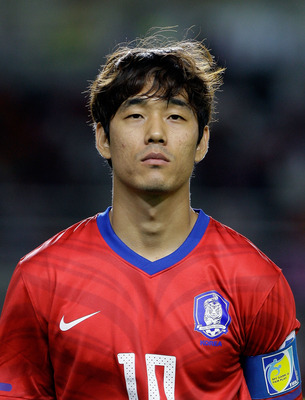 Chung Sung-Jun/Getty Images
Or maybe not. Arsenal have developed a reputation for hemorrhaging their stars over recent years; from Marc Overmars to Ashley Cole, they've all moved on. Are things likely to change with players who handed in transfer requests during the very last minutes of deadline day or who disappeared from pre-arranged
medicals with clubs they had already agreed to join?
The Sack?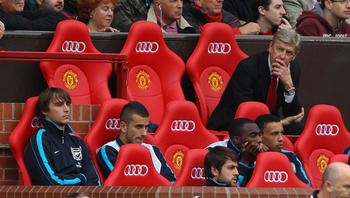 Is Arsene Wenger Living on Borrowed Time?
Alex Livesey/Getty Images
How long can Arsene Wenger continue to hold on to his job as Arsenal coach? At no other big European club would his recent record be tolerated, and as Arsenal's new signings (Per Mertesacker excluded) are not of the quality required to win either the Premier League or Champions League, this will surely be the last season for the Frenchman.
Keep Reading

Arsenal: Like this team?