WWE: 5 Wrestlers with the Most Hometown Love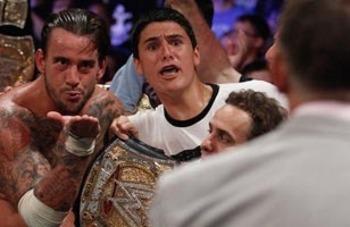 Photo provided by wwe.com
WWE is full of wrestlers from all corners of the country, and even the globe. Some superstars though give that little extra bit to show love to their hometown every chance they get, and they are almost always rewarded by the fans whenever the WWE returns to their old stomping grounds.
Where we come from tells a lot about who we are, and the same rings true for every wrestler in the WWE. For many of them, it defines their entire fanbase, and ultimately, their legacy.
Here are five guys who I think not only receives the most love from their hometown fans, but also represents their hometown the hardest both in and out of the ring.
Honorable Mentions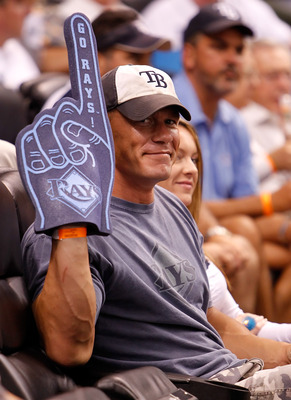 J. Meric/Getty Images
John Cena: Even though he wasn't technically born in Boston, everyone in Beantown still shows love for him every time he's in the area. The only thing that kept him off the list was the incredibly poor reaction he got recently right before his big match with CM Punk at Money in the Bank. It was pretty tragic the way his hometown fans treated him, and therefore, I just couldn't bring myself to list him. Plus, he's wearing Rays gear in that picture....sellout.
Rey Mysterio: This is someone who was very, very close to making this list. Not only does he represent Mexican-American culture like no one else in the WWE, but his popularity is 100 times more prevalent whenever the WWE travels to Mexico. The only problem is, Rey wasn't born in Mexico, so it was difficult to put him on here without some conflict.
The Rock: Again, here's a guy that was incredibly close to making the list. Miami has accepted Rock as one of their own throughout after playing football for the Hurricanes back in his collegiate years. They love him so much that the WWE actually considered canceling his dream match with Cena in fear that absolutely no one in Miami would cheer for Cena during the match. Sadly, Miami is not his hometown. In fact, he was born on the opposite side of the country in California, so you can't really call Miami's adoration "hometown love."
5. Zack Ryder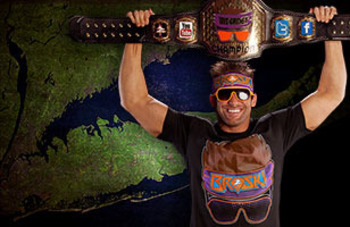 Photo provided by wwe.com
Zack Ryder is Long Island; it's as simple as that. There's probably not a wrestler out there who embodies an entire cultural ideal like Ryder does with his Long Island "guido" character.
Ryder is one of the hardest working wrestlers nowadays in promoting his brand. His internet show and loyal fanbase brought back from the edge of obscurity and is now a regular on WWE programming. Everywhere you look, there's "Ryder or Riot" and "WWWYKI" signs popping up in whatever arena the WWE is at.
Even though he got shafted last time they pulled into his hometown, things are looking bright for Long Island Iced-Z, and if things keep up like this, he could quickly become one of Long Island's biggest legends, right next to Ralph Macchio and Alec Baldwin. I cannot wait to see the crowd's reaction that the Long Islanders give their hometown boy the next time the WWE is in that area, especially considering the fact that Ryder is now officially a bona fide star.
Yup, it won't be long now until everyone is Rioting for Ryder, thanks to his Long Island roots.
4. Sheamus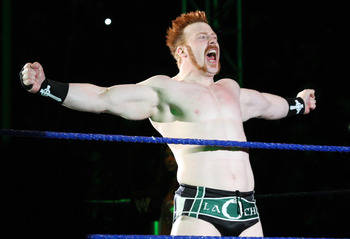 Gallo Images/Getty Images
The Celtic Warrior loves to show his Irish pride whenever he gets the chance, and in return, has become an inspiring symbol for an entire country. They love Sheamus over there in Ireland, and why shouldn't they? He continues to represent the toughness and fortitude that the Emerald Isle has always been known for.
Sheamus has been a rising star in this company for a while now, and with his recent face turn, his popularity across the world is only getting stronger. But read any article, or watch any interview about him, and it's clear that his love for Ireland runs deep, and the natives of that country have returned the favor.
Give the Celtic Warrior a few more years, and at this rate, he may be equivalent of Bret Hart in Canada.
Speaking of that guy...
3. Bret Hart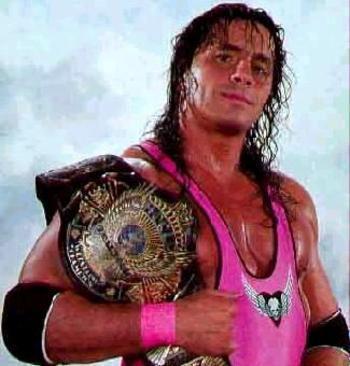 Bret Hart comes in at No. 3. Ever since winning his first title back in 1992, Hart has been one of Canada's biggest national heroes; he was even chosen as the 39th Greatest Canadian of all-time.
Not Greatest Canadian Athlete, Greatest Canadian.
Hart in his heyday was arguably the best known and respected wrestler on the entire planet, but no place loved him as much as he home country, and it showed every time Hart would return to The Great White North. For his entire career, he showed off his Canadian loyalty with sheer pride.
Who can forget the late '90's when Hart was a heel and did nothing but publicly call out the United States every single week? Canada was the nation that still loved and revered him, and every time he carried that Canadian flag to the ring, he had an entire nation behind him. He became more than just a legend at that point; he became a God, plain and simple.
And then there's the Montreal Screwjob, which almost resulted in a riot because of what had happened to the Canadian fan's beloved Hitman.
All one has to do is watch this. Almost 10 years after what happened and Canada still hadn't gotten over it, nor would they ever let Shawn Michaels hear the end of it.
And did you hear that pop at the 5:45 mark? Really focus on the kids behind Michaels...I've never seen any WWE fan react like that. The one kid's head almost exploded.
Hart wasn't even there, and it was one of the largest ovations I've ever heard, just for the guy's music!!!
Even today, every time Hart returns to his homeland, he receives the same ovation he did back when he first became a superstar, and as always, he shows his country the same love right back.
The legacy of the Hart family is a storied one in Canada, but Bret has, and always will be, the centerpiece of that legacy.
Ask any Canadian who's the best there is, the best there was and best there ever will be, and I can promise you you'll never get any other response but The Hitman.
2. CM Punk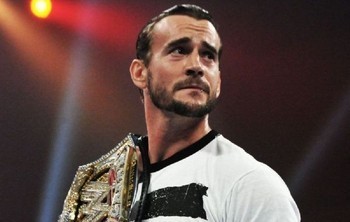 One match...that's all it took for CM Punk to become the face of Chicago.
CM Punk has become the hottest thing in wrestling over the last few months, with the defining moment coming at Money in the Bank last July. Never in recent history has a crowd backed their man like the WIndy City did with Punk. In the process, Chicago helped create a completely unforgettable match and moment.
They also created a bona fide star...and CM Punk has done everything he can to return the favor and show love to his hometown.
All one has to do is see the Chicago flag that proudly covers Punk's shirt. Punk bleeds for his city, and there might be nobody who wears those Chicago colors better. Seriously, just listen to this ovation; who else can cause a small riot other than Mr. Punk? If you didn't know any better, you'd think a rock star had entered the building.
He certainly left as a rock star on that fateful day at Money in the Bank, and as Punk's star status continues to rise, there's not a doubt in my mind he will end his career as one of Chicago's favorite sons.
1. Stone Cold Steve Austin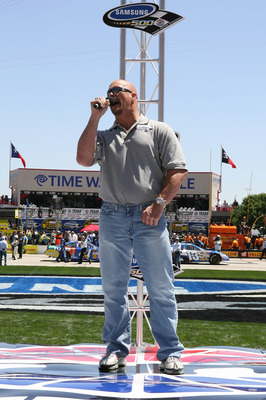 Chris Graythen/Getty Images
There might be nobody in WWE that has repped their hometown harder than the one and only Stone Cold Steve Austin. The man is Texas from the top of his bald head to the bottom of his mudhole stompin boots. He's a beer drinkin', finger flippin', tough as nails SOB, and he's proud to call himself a Texan.
The Texas Rattlesnake has always been proud of where he's from, and because of that, he's gotten nothing but love back from The Lone Star State.
Just like CM Punk in the last slide, watch this video of Stone Cold's last return to Texas. The roof almost pops right off the place.
Go to about the 0:25 mark and hear that glass break, watch those sea of people rise up out of their seats with their "Austin 3:16" signs like it's still 1999. Sure, that ovation may have been the same anywhere else, but you can feel the love that those Texans have for Austin. It has always been there. It was there when he won his first title, it was there when he made his lackluster return at Wrestlemania 27 and it will be there if ever he decides to step into the squared circle just one last time.
He's never turned his back on his state and the culture that comes with it. Austin will always be a legend to any wrestling fan in Texas, and believe me, there's a lot of them.
Austin, without a doubt, gets more hometown love then any current superstar.
Thanks again for reading, guys. Don't forget to become a fan of me if you liked what you read. And please comment; I love hearing from the fans.
Keep Reading