Charley Hoffman and 5 Golfers Who'll Be in the Hunt at the BMW Championship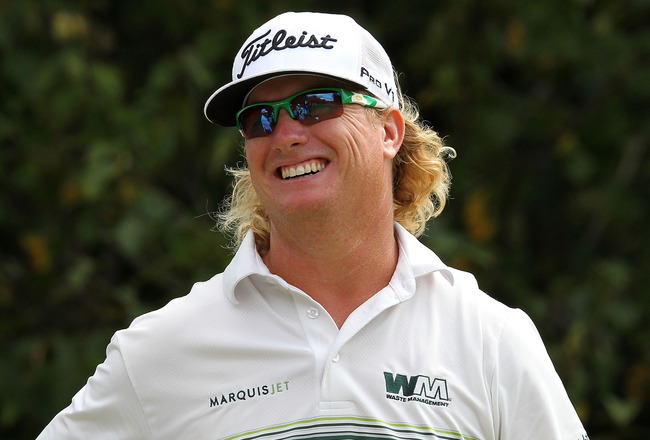 Jim Rogash/Getty Images
The PGA Tour is coming down the home stretch this week at the BMW Championship.
And with this being the final tournament before the Tour Championship, everyone is looking to make a final push to guarantee a spot in the lucrative season finale.
As we saw this past week at the Deutsche Bank Championship, every shot is important. Chris Stroud moved up five spots to No. 70 to make the BMW field on the number. Meanwhile, Kevin Na's poor play saw him fall from No. 57 to No. 71 to just miss a chance to extend his season.
Expect the 2011 BMW Championship to be equally exciting and pressure filled as the players will face putts to keep their season and hopes alive.
Here is my list of players to watch at the BMW Championship!
6. Charley Hoffman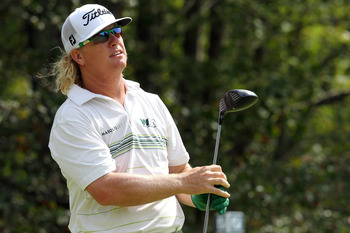 Jim Rogash/Getty Images
Charley Hoffman has been struggling all year.
In fact, Hoffman only has two top 10's to go with four other top 25 finishes.
One of these top 10's came at the Barlcays. This shows that Hoffman seems to be peaking when it is most important.
Hoffman wants to play another week. As such, expect a high finish from him at the BMW Championship.
5. Phil Mickelson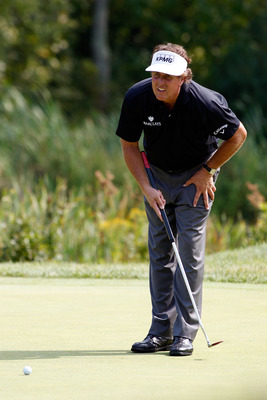 Michael Cohen/Getty Images
All season, Phil Mickelson has struggled with consistency. He can put up one good round, but then struggles to keep it going for the duration of a tournament.
This struggle led Lefty to become the latest player to switch to a longer belly putter.
In his first tournament with the new flat stick, Mickelson had mixed results. While he appeared confident on short putts, his distance control on longer putts is still being perfected.
In the third round of the Deutsche Bank Championship, Mickelson did card an eight-under par 63, showing he still has potential to go low with a long putter.
4. Matt Kuchar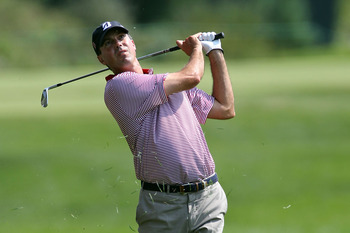 Jim Rogash/Getty Images
Golf's version of Mr. Consistent, Matt Kuchar always finds a way to sneak into the top 10.
He doesn't overpower the golf course or knock down every pin. And no one pays much attention to Kuchar until he is making his final run on Sunday.
But with nine top 10 finishes in the 2011 season, Kuchar is worth a second look at the BMW Championship.
3. Jason Day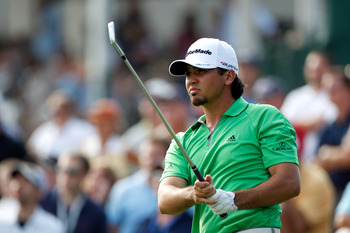 Michael Cohen/Getty Images
The player with the capability to win consistently every week on the PGA Tour is Jason Day.
So far in 2011, Day has nine top 10 finishes, including a tie for third at the Deutsche Bank Championship. In all these top 10's, Day always seems to have a legitimate chance at winning.
If Day can find a way to grab the lead anytime at the BMW Championship, I expect him to hold on and grab his first victory of the season.
2. Adam Scott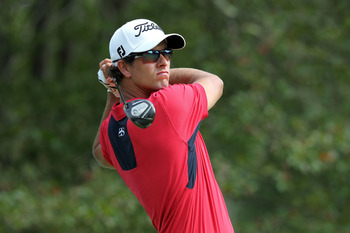 Jim Rogash/Getty Images
A win at the BMW Championship would be a great victory for Steve Williams.
I mean Adam Scott. I forgot Steve Williams just carries the clubs.
Either way, Scott is playing some of the best golf on tour. And although he struggled at the Barclays, his low finish there does not worry me.
That poor performance only fueled Scott's fire and he is more determined than ever to grab another victory on the PGA Tour. Maybe after this victory, the focus will be on him.
1. Webb Simpson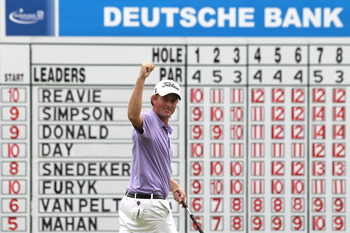 Jim Rogash/Getty Images
Webb Simpson is the best American player by about a mile right now.
Riding the back of a hot putter, Simpson has notched two victories in his last three starts.
If his putts keep falling and his game stays hot, Simpson is the player to beat at the BMW Championship!
Keep Reading