India Cricket
English Cricket: What Nasser Hussain Said, Really Meant and Definitely Did Not
Nasser Hussain asses around.
Mike Hewitt/Getty Images
September 5, 2011
Nasser Hussain Is 'Asinine'
What he said: 
"I do believe that India have a few, three or four, very good fielders and one or two donkeys in the field still."
Nasser Hussain's remark comparing Indian fielders to donkeys has drawn flak from the Indian media, ex-cricketers, BCCI administrators and even Bollywood superstar Amitabh Bachchan.
The Bachchan tweeted, "Did not like Nasir Hussain ex cricket Captain of UK, refer to Indian fielders as 'donkeys', as he commentated on tour of our team."
BCCI vice president Rajiv Shukla said:
Hussain's comment was totally uncalled for. One should adopt restraint while making observations about players. Commentators should not make such comments. We will definitely look into it .Every player has to be respected irrespective of his performance. I don't think this comment was appropriate.
Former teammate Michael Vaughan tweeted his support for Hussain: "Just seen that Nasser said the Indians have a couple of Donkeys in the field… How wrong can he be!!!! I have seen at least 4…."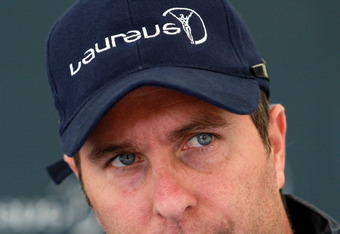 Michael Vaughan supports 'asinine' remark.
Jan Kruger/Getty Images
Vaughan's re-stoking the ire of Indian fans was met with jibes online.
Sample a couple of his responses to Indian fans:
@vivekramindian Very true… I was useless in the field.. But I would be a superstar at cover point in this Indian team.
@kundankumar21: @VaughanCricket corrctly said.. when england also have a DOG like you on field in recent past…" my dog is very fast…"
What Hussain really meant: 
 "When I say donkeys, I mean laden ones. They're quite quick otherwise."
What he definitely didn't: 
 "I hope the SPCA doesn't take umbrage."
Like the new article format? Send us feedback!