WWE: Their Best Storylines Going into the Future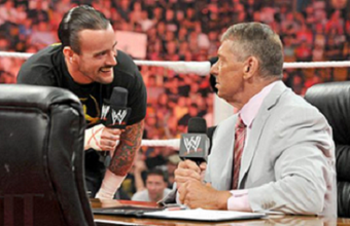 WWE has some interesting storylines going for them.
If there is a time to be a WWE fan now is the time. WWE has so much on their plate right now that it might be hard for them to keep track of them all going forward.
With all they have in storylines they also have problems and those problems could cause their best storylines to crash and burn. Only WWE controls what they are going to do with their best storylines and if they will be a huge success or a bigger flop.
This list is going to showcase what they are and the possibilities of what they can do with them. It can be good or bad. The fans and the IWC are not hoping for the ladder.
These storylines involve the best of the best in the company including the top, the upper middle card and the middle card itself.
Without further ado, let the slide show begin.
The Tag Team Divison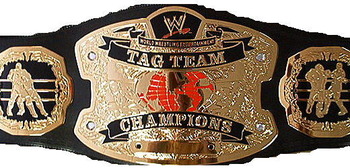 This used to be a useless and weak division in the WWE. For many years the belts meant nothing and these matches were filler with little to no action involved.
Right now there is an obvious push for this division to be a success and become huge again in the WWE. Kofi Kingstin and Evan Bourn are taking these titles seriously and even though their competition is very little the matches are not boring.
When these matches are on they are entertaining, fun to watch, and the fans are actually rooting for a team as opposed to just turning off the channel.
Triple H has been actively testing out actual tag teams to come in and help out with revamping the division. Even though it is still early to call it one of the best, it is shaping up to be very promising.
Even though the entire division does not really count as a storyline I will add in that the Nexus team does have a small problem with Jerry "The King"Lawyer. What it can possibly lead to is an eventual attack on him because they will claim he is not giving them their proper respect.
Jerry could get a partner and start a feud with them. Even though this would cause a problem of who would face Kingston and Bourn it would be interesting to see who Jerry would get as a partner and what their main goal is.
Are they going after just team Nexus? Do they think they can capture the tag team gold? Will there be a triple threat with the gold on the line?
There are endless possibilities as to what they can do with just three possible teams. Of course this could also just lead into nothing because WWE is looking to do something else for team Nexus other than lose.
The Intercontinental Championship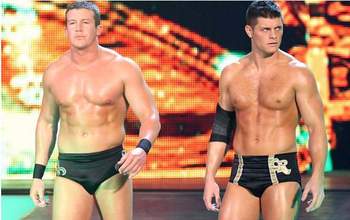 Cody Rhodes has been one of the top five heels in the WWE.
He is the champion and he deserves it. The question right now is who will challenge him? He has beaten E Jackson twice in a row by beating him for the title and defending it successfully and cleanly.
Ted Dibiase appears to have turned baby face with Rhodes turning on him with his loss to Randy Orton. He will probably end up challenging Cody for the title. If that is the case they will face off at Night of Champions. One scenario is Cody simply beats Ted at NOC and the storyline ends there.
However, WWE recently has not been that simple in ending storylines. Another way to go about it is Ted challenges and wins and now makes him a bit more credible and starts off a long feud between the two with them exchanging victories over each other.
A more realistic way this could go is someone else challenges Cody for the title, perhaps Jackson once more, and Ted ends up costing him the title. The only problem with that is no one is really a credible challenger to the title and Ted would be fighting Cody.
Right now though it appears Ted will square off with Cody in the near future and with the title on the line. WWE should tread lightly with this one because one misstep could end a promising storyline.
Awesome Truth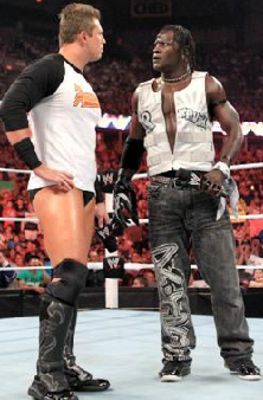 How can anyone truly hate these two guys?
The Miz and R-Truth are two of the best speakers in the WWE and two of the most entertaining. They recently just formed a tag team of "Awesome Truth"and they are pure fun to watch.
R-truth and his conspiracy theory have convinced and recruited The Miz to the cause. They both feel they have been misused, pushed down, and not being respected by the higher ups of the WWE.
These guys have promised to raise hell and take any opportunity that comes their way. They recently just attacked CM Punk after his match with the Miz and put a big beat down on him. What WWE can do with them is literately endless. They can strike at any time, any place, and with any reason they please.
WWE looks like that instead of putting them into the tag team division they are just going to have them disrupt the system of the higher ups. That means Triple H, Punk, John Cena, and even Alberto Del Rio are not safe.
They could get involved in either the champion title match at NOC or the Triple H vs. CM Punk match or even both. If they do decide to get involved it would be a way to continue both or either storyline for the next coupe of months.
To predict what they will do is difficult and it would be hard for WWE to screw this up. These guys are two of the best heels in the WWE and the best they have. They will make a lot do noise, cause a lot of hell, and the fans will enjoy every bit it.
Good Luck Awesome Truth, there are plenty of fans rooting for you.
Sin Cara vs. Sin Cara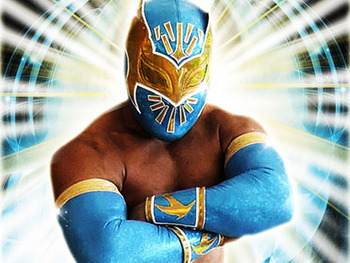 This storyline has not happened yet. Everyone knows that it will.
Sin Cara just kicked Daniel Byran in the head after their match on Super Smackdown. This caused a lot of attention to fans and IWC since it was unexpected and many thought it would be DB who would turn heel.
It appears obvious that Cara vs. Cara will happen and it is something many fans are looking forward to. The questions surrounding this is how this will start, how will the fans find out, and when the real Cara will return. All of these are very good questions to ask and how they are presented are key to making this storyline believable.
This is not the first time WWE has done this. The Brothers of Destruction, Kane and Undertaker, have both gotten this storyline. The storyline for Undertaker was well built up but the match was very lackluster. The Kane vs. Kane storyline put people to sleep and was quickly dropped when the match took place.
That is one fear many fans have going into this feud and frankly the only real way to mess it up. If anything is learned from those feuds it is no matter how great the build is if the match is not great, everything is killed.
An advantage going for this storyline from the start is the fact that they are lightweights.
Since they are not heavyweights much more can be done with them since they both have specific styles. They can fly all over the place and put on quite the spectacle. The best part about it is they look almost identical. That means no one will know who is who the entire match because they both will be whipping out the same moves, counters, and the lights are always a factor.
This is going to be built up in a huge way for the WWE and there is really only one way it can go. As long as the match is one for the record books this feud will be successful.
Good Luck WWE because you might need it.
John Cena vs. Alberto Del Rio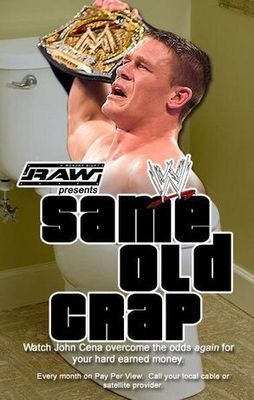 John Cena wants the WWE title back.
That is the storyline.
Next slide.
Okay Being Serious Now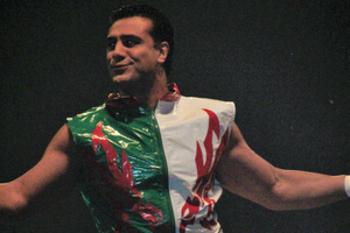 Nah, I am not going to be that crude.
This feud goes deeper than that. John Cena feels Alberto Del Rio has disrespected the title and feels that he is a disgrace to it. He wants to "kick his ass" and restore prestige to it. Even though the fans and IWC have seen this many times over for several years this one is a bit different.
Cena is bringing an attitude to it and is acting as if he truly wants the title back for those reasons. It will not be that simple because Alberto Del Rio has shown that he is a very credible champion. He has been on a winning roll since claiming the title and will not go quietly.
Despite his mic skills needing work and his character itself needing more building he is a great wrestler in the ring and has displayed it in his matches. One thing to watch out for is Awesome Truth getting involved.
They will probably get in there somehow. One way to take this storyline is having them interfere and the match ending in DQ. It would set up another title match because of this one not ending with a definitive winner. Another way to go is to attack John Cena since they both believe Cena is more of the cause of their problems than Del Rio.
The match ends with Del Rio taking the victory from the ref not seeing their involvement and thus continue the storyline into the coming months. Maybe they do not interfere and Del Rio wins by cheating.
With the direction it is going it would not make sense for Cena to take the title after trying to build Del Rio to be a credible champion especially with the Mexican shows coming soon.
Whatever they decide to do it will be entertaining and it appears the WWE title will not be in John Cena's hands, at least at this PPV.
The World Hevayweight Title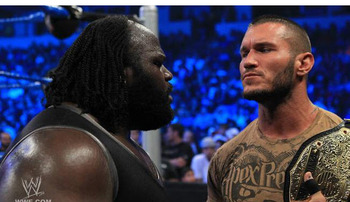 Randy Orton vs. Mark Henry is going to happen.
Orton just defeated Christian in a Steel Cage match for the title. Mark Henry came in and destroyed him afterwards. Henry looks strong and has been dominating since he came to Smackdown.
I have listed many times over what he has done and the list is plenty long, including him killing the WWE sound guy. He has sidelined stars, beaten his opponents to a pulp and has proven to be the dominate force people have always thought he was capable of.
He is the number one contender and is wasting no time in showing that he is. Mark Henry right now looks like he is primed to walk out the new World Heavyweight champion. Some people say it is long overdue while others still believe that he should not hold any title
Randy Orton on the other hand had been deeply involved with a feud with Christian with losing and gaining back the title. He has a lot to worry about with Mark Henry because it appears Henry right now has his number.
When NOC rolls around and these face off there is quite a number of things that can happen.
The simple one is that either Randy or Henry wins the match.
If Henry was to lose he would only go after Randy more and demand another shot and chances are he will get it. If Henry wins, Randy has a rematch clause and this will continue that way.
The more complicated way is interference.
It is complicated because of the other people involved as well. Christian can come down and interfere and cost Randy the title. However, Sheamus could also come down to the ring and interfere with Henry and Orton retains the title.
They both could interfere in the match separately with either of them winning. One can win by DQ and if it is Randy they will have another match and if it is Henry, he deserves another shot because he did win the match.
See how confusing this can get?
Unless WWE does something with Christian and Sheamus in the coming week it is going to be hard to predict or even wonder how this match will end. That could be a great factor for the match since the fans or IWC will remain guessing come PPV time.
Maybe this is a tatic WWE is playing into their favor because they have something else up their sleeve. Whatever the case however, it looks promising and the fans will get a great match.
This can go a number of different ways. Everyone will be watching as to which way WWE will go.
CM Punk vs. Triple H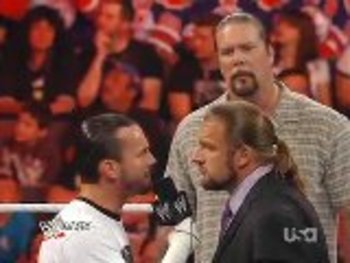 It almost does not matter who sent the text for Kevin Nash to attack CM Punk. Triple H has taken control of this storyline because Kevin Nash could not pass a physical to fight Punk himself.
This has been the center of attention for all of WWE fans for the past month and WWE does plan for this to go well into the fall to battle Monday Night Football in ratings. There is a lot that could happen in this match as well as this storyline because of all the people involved.
Who are the people involved besides CM Punk and Triple H?
Kevin Nash, Awesome Truth and potentially more.
One way WWE can have this match go is for Kevin Nash to interfere and attack Punk. This would give Triple H the victory and when he finds out will get more personal and possibly physical with him in the near future.
Another way this could go is Nash appears to look like he will interfere but sends out Awesome Truth. They attack both Punk and Triple H while the Ref is down because of their misuse in the WWE. All three of them form a group similar to NWO.
Lastly, it could be no one interferes and Triple H or CM Punk wins. No matter who is the victor this storyline will continue. If CM Punk was to win, Nash would plead his case of how Triple H could not get the job done and allow him to do it for both his and Triple H's sake.
Triple H agrees, Nash and Punk happens. If Triple H was to win, CM Punk will only have his case proven further that Triple H sent the text and all of this was a way to keep CM Punk from staying at the top. He did everything in his power to do it and is a corrupted COO.
From there, maybe Awesome Truth comes down to the ring an apologizes for their attack on him weeks back. They were simply trying to make a point and now CM Punk's point is further proof of their cause. Triple H is trying to keep him down in the WWE just like they are being put down.
He did send that text and he is willing to do everything he can to keep him from succeeding. They agree that he is corrupted and must be stopped and they all could do it if they join forces. CM Punk agrees and now this storyline just got even more interesting.
With R-truth The Miz, and CM Punk joining forces they are now possibly the most powerful group in the WWE to go up against Triple H, Kevin Nash, and potentially anyone else involved in the sending of the text message.
Now would not that be exciting to see?
WWE can spin this storyline in many ways. They can make this one of the most memorable ones in recent memory or could completely destroy it with many last minute decisions and uncertainty. WWE is in control of their own future just with this storyline. The fans and IWC can only hope they make the right decisions and not ones they hope will pan out.
Good Luck with this WWE because it appears you may need it.
Thanks for Reading!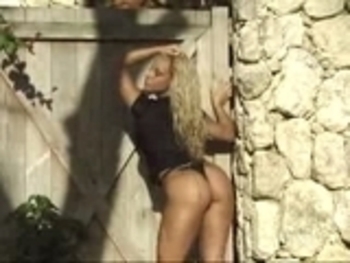 I hope everyone enjoyed!
Let me know your thoughts on what WWE's best storylines are, if you agree on these, if i forgot anything, and how I did on this slide show!
Check out my other articles and comment on those as well! I appreciate all the feedback I can get!
The name is Robert Knight and I plan on providing some of the best WWE articles this section has to offer. Why? Because the IWC and BR deserves nothing but best.
Keep Reading