WWE NXT: How the Raw and Smackdown Alternative Became the NeXT Same Old Thing
September 1, 2011
Hope.  Optimism.  False advertising.  These were the NXT buzzwords of WWE in the year 2010.
"Once again, WWE will bring something entirely new to the television landscape as WWE meets reality TV," said Vince McMahon, Chairman and CEO, World Wrestling Entertainment. "As we introduce this brand-new franchise exclusively on Syfy, WWE NXT will have a completely different look and feel from our other WWE television programming." (Original WWE NXT Press Release)
Not Raw.  Not Smackdown.  Not even SyFy ECW.  These are the NXT buzzwords of WWE in the year 2011.
"WWE NXT is WWE's launching pad to Superstardom. Six NXT Graduates have gone on to win WWE Championships, including Wade Barrett and Daniel Bryan. After Tuesday's LIVE SuperSmackDown, tune in to NXT.WWE.COM at 10 ET/7 PT for the NXT Graduates special!" (WWE.com promotion for last night's episode)
The graduates in question include Daniel Bryan (solid U.S. Championship reign), Wade Barrett (mediocre Intercontinental Championship run), Heath Slater and Justin Gabriel (could have been worse Tag Team Title holders) and David Otunga and Michael McGillicutty (see, it did get worse Tag Team Title holders).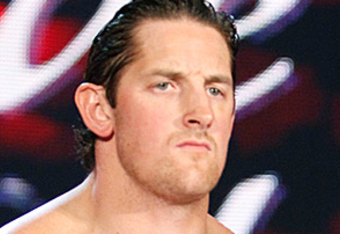 Looking over the list of NXT alumni that have held WWE gold, especially relevant here in the month of Night of Champions, it's worth noting that five of the six came from Season 1 with McGillicutty being the lone hold-out as his genesis came in Season 2 (or never, depending on your perspective).
In February 2010, there was excitement over the creation of this new WWE concept.  A television show revolving around the development of the potential next generation of WWE superstars. 
Better yet, the format was to include elements of reality television which would set it apart from Raw and Smackdown. 
Five seasons and one and a half years later, what seemed exciting and fresh has become a new definition for the term "Law of Diminishing Returns." 
Season 1 yielded The Nexus. 
Seasons 2 brought "The Quickly Forgotten Kaval Beatdown" as well as "The Quickly Forgotten Kaval."
Season 3 saw the loss of a cable television outlet.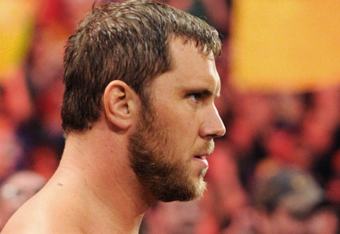 Season 4 was the season that led to two months of Johnny Curtis promos that made some viewers put WWE on a short leash (insert Johnny Curtis with a short leash around this throat here).
Season 5 has been more defined by its refusal to end than any actual memorable moments.
Watching the WWE's booking of NXT has been like watching a child be given an X-Box 360 and rapidly lose interest over the coming months as new, interesting, shiny things like girls and well-polished spoons get their attention instead. 
Pros like World Heavyweight Champion Chris Jericho, rising star and soon to be WWE Champion The Miz became a thing of the past as pros such as Primo, JTG and Vladimir Kozlov took over. 
Rookies with clear WWE futures such as Wade Barrett and Justin Gabriel are now followed by athletes like Jacob Novak and Lucky Cannon, who in 1996 would have made tremendous WCW Worldwide enhancement talent.
So what went wrong for NXT?  The same thing that went wrong for Mania, Action Zone, Livewire, Shotgun Saturday Night, Excess, Confidential, ECW, Superstars and even Smackdown.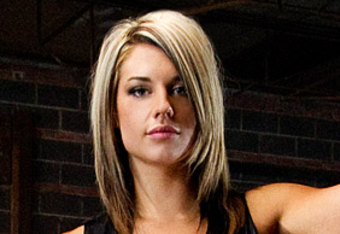 Unless the show's name is Monday Night Raw, Vince McMahon will start out very excited, put lots of effort into it and within six months, something newer and easier to publicly spin will come along and the previous show will be relegated to C-level status at best before circling down the drain of cancellation.  McMahon is the human version of the Fox Network.
The show that was meant to find the "Next Break Out Star of the WWE" has instead found the soon to be next break out line of Wikipedia's "List of former WWE programming" section.
Is there a way to salvage the program and return it to the initial hopes that sprang up for it in February 2010?  Yes.  But it involves a word that is even more verboten in WWE than wrestling...
Downscaling.
In an era where getting the company down to even 13 pay-per-views seemed like pulling teeth (insert Johnny Curtis, a pair of pliers and hilarity ensuing here), WWE has often shown itself reluctant to make a program seasonal as opposed to weekly.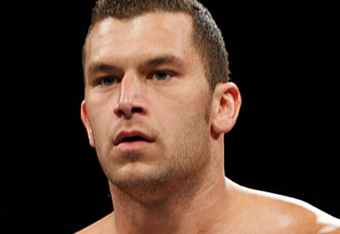 Prior to NXT Season 5, WWE did a nice version of this concept as the show refreshed itself every 13 weeks.  Taking it a step further would work even better.  Running NXT just as it did Tough Enough this spring, once per year, could help the program in two distinct ways.
The first is that it would add prestige.  For the Florida Championship Wrestling call-ups, only having six to eight slots available each year would mean, in a dream scenario, only the best prospects would make it to the show with no one being held back for a different season in three months. 
The same premise would apply to the pros.  Only one season yearly means it could be structured to include top superstars mentoring the rookies instead of several tiers of stars clearly getting lower on the food chain as the year approaches its end.
A second benefit is that much like the Royal Rumble or Money in the Bank, events that happen once per year are regarded as special in WWE and have prestige. 
Allowing the format to breathe and take breaks differentiates it from Raw and Smackdown, which can only help when the goal is to look and be different.
The effectiveness of this idea is up for debate.  But the damage has already been done to NXT.  Trying anything new at this point only has the potential of improving the matter, not hurting it worse.
NXT is about the future of the WWE.  But in order to save it, WWE is going to have to look around the current television landscape and live in the present.
Otherwise, it will be curtains for NXT.
(Insert Johnny Curtis pulling a curtain string here.)