UFC 134 Fight Card: 6 Reasons Why Anderson Silva Is the Greatest of All Time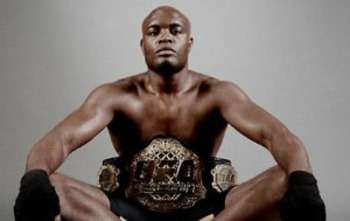 Tonight at UFC 134, in Rio de Janeiro, Anderson "the Spider" Silva proved once again why he is MMA's best.
Silva was able to defeat Yushin Okami by TKO and avenge the DQ loss he had against him 5 years ago.
The win is Silva's fifteenth straight, which includes a perfect 14-0 in the UFC.
The win also proved that Silva is one of, if not the greatest MMA fighter of all time.
Silva has been able to go through the vast majority of his competition with ease. He continues to do so even at the age of 36.
If you don't believe Silva is the greatest of all time, here are six reasons why you should.
He has fought in multiple weight classes and won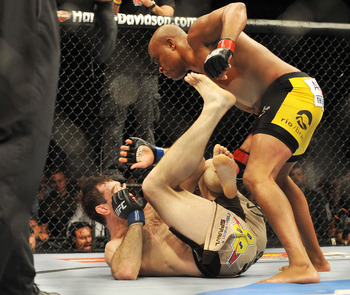 Jon Kopaloff/Getty Images
When the pound for pound greatest fighter discussions often come up, Silva is usually at the top of the list.
One of the main reasons for this should be because he's actually had fights outside of his current weight class.
Silva had fights earlier in his career that was closer to welterweight than middleweight.
He has also stepped up as high as 205 and beaten the competition soundly.
Fighters like BJ Penn and Dan Henderson have moved between multiple weight classes and won championships.
Although Silva has not fought for a title in other weight classes, he defeated former light heavyweight champion Forrest Griffin, as well as Henderson himself.
Silva Is One of the Most Precise and Creative Strikers in MMA History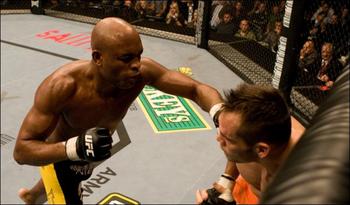 Despite not being the hardest striker in the world, 18 of Silva's 31 wins have been by (T)KO.
The reason Silva is such a successful striker is because he is the most precise fighter of all time.
Silva is the best at finding the perfect angles to land strikes. Before you even know what hit an opponent, he's already down.
Besides pinpoint accuracy, Silva can come at you with many different things.
From his Muay Thai to crazy front leg kicks, to punches that comes out of nowhere, Silva is extremely creative inside the Octagon. Because of this, Silva is one of the hardest fighters to prepare for.
He Finishes Fights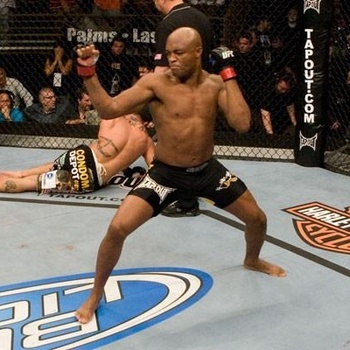 Out of Silva's 14 UFC fights, only two have gone the distance.
Whether it's by knock out or submission, Silva usually finds ways to finish his fights.
What makes Silva even more impressive is the way he finishes his fights.
From front leg kicks, to devastating knees, to strikes that look like they have nothing behind them, Silva finds entertaining and new ways to stop fighters.
He is one of the best defensives fighters of all time…when he chooses to be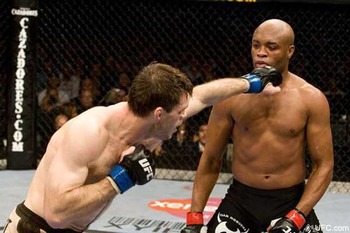 Fighters like Lyoto Machida and Georges St-Pierre are known for not taking much damage in their fights.
Silva may be better than both fighters combined.
Silva usually makes his opponents look silly as he stands with his feet planted on the ground and dodges their punches as if he's Neo from The Matrix.
To make matters worse, Silva often stands with his hands lowered and lets his opponents hit him.
This of course is not usually a good idea, but it usually leaves an opening for Silva to attack.
No one has come close to his UFC streaks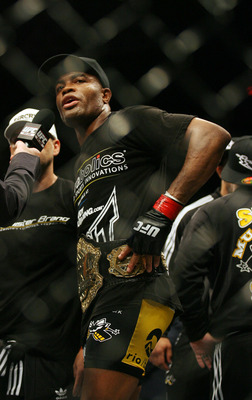 Tasos Katopodis/Getty Images
Silva holds UFC records for most consecutive and successful title wins (nine), most consecutive UFC wins (14), and the longest UFC title reign.
The only person that comes close to Silva that could break any of his records is Georges St-Pierre.
As long as Silva remains active though, there is no sign of anyone surpassing him anytime soon.
He Is Still Very Much in His Prime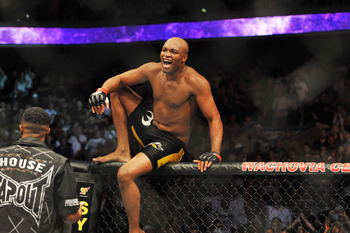 Jon Kopaloff/Getty Images
Anderson Silva is 36, yet looks better than fighters a lot younger than him looks. At this age, Silva should be exiting the prime of his career.
Instead, he looks just as unstoppable now as he did 5 years ago.
Chael Sonnen made Anderson Silva look human in their fight, but that does not mean the champ has slowed down with age.
Silva KO'd both of his opponents after the Sonnen fight with little effort.
At this rate, the only person that looks like he can stop Silva is Silva himself.
Conclusion
Is Anderson Silva the greatest of all time?
Without a doubt he is. Silva is the Michael Jordan of MMA.
Very few have really been able to touch him in years and he has shown little sign of slowing down.
Silva may fall one day, but it doesn't look like that day will be anytime soon.
For more UFC 134 news stay tuned to Bleacher Report MMA.
Keep Reading