Dog Days of Summer: Baseball Players and Their Doggy Doubles
Nick Laham/Getty Images
According baseball purists the phrase "dog days of summer" refers to the time between July 3rd and August 11th. It's during this 40-day stretch that the temperature and humidity reach their highest points of the season.
The phrase dog days of summer can also be interpreted in other ways. For instance, for the purpose of a look-a-like slide show, it could refer to baseball players and their doggy doubles.
So for the Bleacher Report slide show purists, this one's for you.
Babe Ruth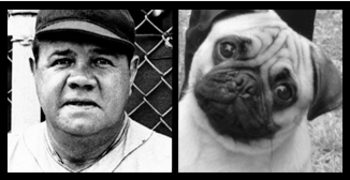 This pug is very cute. The dog is good-looking as well.
Bud Selig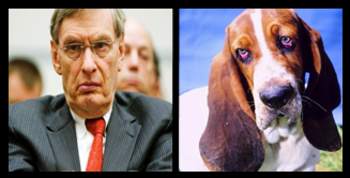 Bud Selig and his pooch pal in one of their more joyous moods.
David Ortiz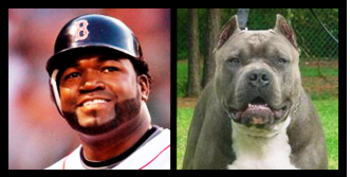 Player: David Ortiz

Pooch: Pit Bull

Manny Ramirez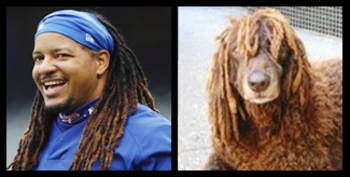 Player: Manny Ramirez

Pooch: Jamaican Poodle

Tim Lincecum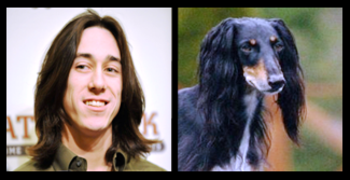 Player: Tim Lincecum

Pooch: Saluki
Ken Griffey Jr.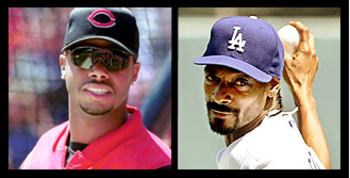 Sorry, wrong kind of Dogg.
Don Zimmer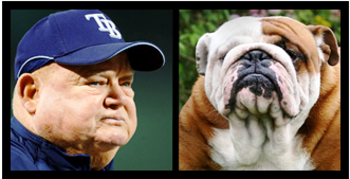 Don Zimmer. Truly one of a kind.
Playing Catch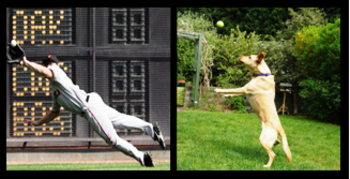 Nice catch! Both were game-savers.
Brian Wilson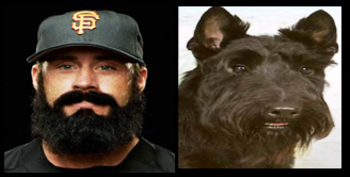 Player: Brian Wilson

Pooch: Black Terrier
Hot Dog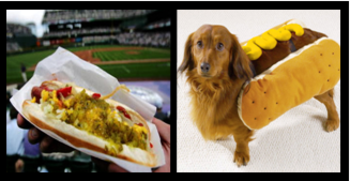 It's just not baseball without one of these.
Keep Reading