WWE Summerslam 2011 Fallout: Championship Scramble at Night of Champions?
August 15, 2011
Last night at WWE's annual ''Biggest Party of the Summer'', everybody watching around the world was left shocked at the pay-per-view's conclusion.
We weren't shocked by Alberto Del Rio cashing in, as many had predicted that he would.
What we were shocked at was the outcome of the WWE Championship match and the subsequent return of ''Big Sexy'', Kevin Nash.
First of all, Triple H didn't screw anybody. Technically, it was an officiating error and not physical involvement from the referee as many had predicted.
CM Punk got the win that he so rightly deserved and as both Cena and Hunter were leaving ringside, Kevin Nash entered the ring and blindsided Punk with an impressive jacknife powerbomb.
WWE once again shocked us and had us on the edge of our seats heading into Raw as for the second month in a row, we were left with more questions than answers.
Questions like:
- Why did Cena just walk off and not make a scene?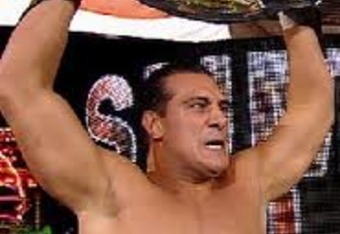 - Why did Stephanie McMahon suddenly return to television?
- Why did Kevin Nash attack CM Punk?
- Is Nash conspiring with Triple H, Stephanie, Alberto or all three?
All of these questions are very intriguing and WWE would be foolish to answer them on tonight's show.
On a side note, Del Rio was supposed to get a new bodyguard after Brodus Clay was injured, so maybe that answers two of the above questions.
On top of that, we have Rey Mysterio demanding a rematch tonight on Raw in his hometown of San Diego, California.
My money is on Rey getting that match early on in the show, only to win by disqualification.
CM Punk and John Cena would wrestle in a No. 1 contender's match, only for it to end in controversy.
Thus, the resulting outcome would be an announcement of Alberto Del Rio vs. Rey Mysterio vs. CM Punk vs. John Cena vs. Kevin Nash in a Championship Scramble match at Night of Champions in September.
In the following weeks, guys like The Miz and R-Truth could be added to the mix and have the biggest Championship Scramble in history.
Hey, they did it with the Royal Rumble for no reason!
So, what do you guys think?