WWE: The IWC's 8 Favorite Superstars and Their Potential for Success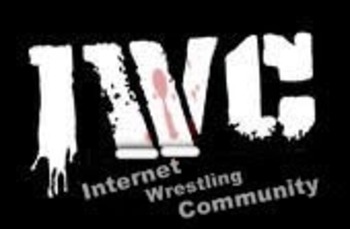 Hey Bleachers. My name is PS Singh and this article lists the IWC's eight favorite WWE Superstars, and the amount of success I expect them to achieve before they retire.
There are many superstars in the WWE that have been deemed as favorites or "darlings" of the internet wrestling community. These men are often the real-life underdogs in WWE, and are usually IWC favorites because they see potential in them that the WWE doesn't, apparently.
I believe some of these wrestlers are destined to become Hall of Famers, while others, not so much. I will also be listing each wrestler's respective strengths and weaknesses as well as anything that I believe will hold them back.
So without further ado, let's begin.
Zack Ryder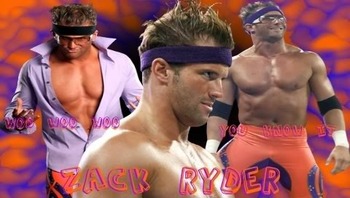 We start off this list with the WWE Internet Champion, the Long Island Iced Z, Zack Ryder. Ever since Ryder debuted his youtube show, Z True Long Island Story five months ago, he has become an internet sensation. His show has had lots of success, with each episode garnering over 10,000 views.
The show has also gotten Ryder some recognition from WWE creative, as he has been featured on Raw frequently for the past few months and even won a match on Raw this week (though his opponent was Michael Cole).
Strengths: Popularity with WWE fans, charisma, good mic skills, fairly good in ring ability.
Weaknesses: His gimmick makes it hard for him to be taken seriously. He's pretty much a comedy act.
Future: So far, Ryder's only accomplishments in WWE are being a former tag team champion, being a former No. 1 contender for the WWE title and of course, and being the current WWE Internet champion. I see Ryder winning the United States or Intercontinental title a couple times before his career ends, but I don't believe he'll ever be WWE or World Heavyweight Champion.
Alex Riley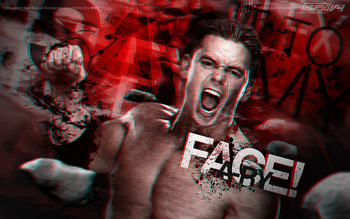 Ever since Alex Riley turned face to months ago and beat the sh** out of his mentor, The Miz, he's become beloved by the IWC as well as by casual fans. He has defeated his former mentor twice and was featured in the Money in the Bank Ladder Match last week. Riley has proven that his mic skills which, while not at Miz's level, are good, as is his in-ring ability.
However, one problem I've noticed with the young star is that he doesn't actually have a gimmick. He's just a guy who hates the Miz and while that may work for a short while, he'll need to develop a real gimmick if he truly wants to succeed in WWE.
Strengths: Good mic skills, great look, very charismatic.
Weaknesses: Limited move set, lack of an actual gimmick.
Future: I expect Riley to stay in the midcard for a while and win at least one secondary title, such as the US title, before he becomes a legit main eventer. Once he does, I see Riley winning multiple WWE/World Heavyweight titles and perhaps have a few tag team title reigns as well before his retirement (which is a long way away unless he gets injured).
With Riley's talent, as well as the fact that he's popular with WWE Creative, he even has the potential to be inducted into the Hall of Fame soon after his retirement.
Beth Phoenix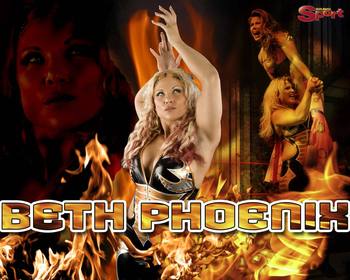 The first and only diva on this list, Beth Phoenix is perhaps the best female wrestler in the WWE and is the IWC's favorite diva. Unfortunately, ever since her face turn in 2010, Beth has been made irrelevant by WWE creative. She barely gets any TV time these days and she hasn't had a one-on-one match in what feels like forever.
However, I wouldn't forget about Beth just yet. Remember, she happens to be dating the current WWE champion, CM Punk. I wouldn't be surprised if Punk has been telling Creative to give his girlfriend the push that she deserves, which is why I expect the Glamazon to win the No. 1 contender Divas Battle Royale next week, and maybe turn heel soon after.
Strengths: Great in-ring ability, stronger than any other diva in WWE, physically imposing as a heel.
Weaknesses: Inability to connect with the crowd, not good as a face.
Future: As I said before, I expect Beth to win the Battle Royale next week and turn heel soon after. I see her winning multiple Divas Championships—maybe three—in addition her three Women's title reigns. I'm not sure whether she will go into the Hall of Fame, but with her talent it is possible.
Daniel Bryan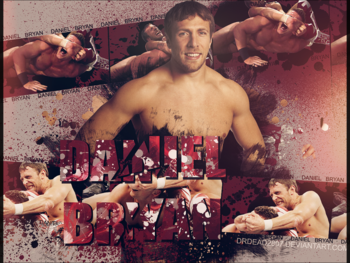 Arguably the best technical wrestler in the world today, Daniel Bryan has recently proven many of his critics (including me) wrong by winning the Smackdown Money in the Bank Ladder Match. However, he did something last Friday on Smackdown that made me question whether WWE are serious about pushing him. He declared that he would cash in the briefcase at Wrestlemania 28, next year.
You know who the last guy who did that was? It was Mr. Kennedy, and we all know how that ended. I'm not saying the same thing's going to happen to Bryan, but I wouldn't be surprised if he did end up losing the briefcase to someone like Wade Barrett or perhaps Cody Rhodes.
One thing I am sure about is that before Daniel Bryan gets to win a world title, he will need to improve in the charisma department. Sorry Bryan fans, but the guy has all the charisma of a cinderblock. He does have potential to improve, but I'm not sure yet.
Strengths: Incredible in-ring ability, gets a good reaction from the crowd.
Weaknesses: Gimmick (there's only one guy who can pull off a wrestling nerd gimmick and his name is Kurt Angle), no charisma, average mic skills, doesn't have the ideal look.
Future: So far, Bryan has one US title reign and is a Money in the Bank Ladder Match winner. I see Bryan winning the World Heavyweight title maybe twice or three times before his career ends, but I don't believe he'll ever win the WWE title, as long as it stays on Raw. Fact is, the WWE champion is the face of the company and I don't see Bryan ever being that guy.
He may be inducted into the Hall of Fame one day, but I'm not completely sure about that just yet.
John Morrison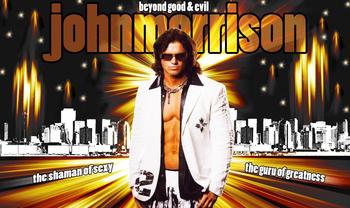 Any article on this site listing wrestlers who deserve to be WWE champion are sure to have John Morrison at or near the top of the list. Morrison, who returned from injury earlier this week on Monday Night Raw, is perhaps one of the most talented stars in the WWE today. He gets criticized by some for being a "spot monkey" but that's something I really disagree with. He has had tons of great wrestling matches during his career, the best of which were with Rey Mysterio, CM Punk, Chris Jericho, Sheamus and The Miz.
Morrison does have one major problem, though, and that's his mic skills. Yes, I know he was funny as a heel and he's cut some great promos when he was with Miz in Dirt Sheet, but as a face, his mic skills suck. I heard he's been taking classes to improve them, and for his sake, I hope they work.
Strengths: Excellent in-ring ability, good mic skills as a heel, great at performing spots and athletic moves.
Weaknesses: Poor mic skills as a face, unpopular with Mr. McMahon.
Future: I see Morrison winning at least three or four WWE/World Heavyweight titles before his career ends. He will probably win his first by winning Money in the Bank, which may happen as early as next year. So far, his accomplishments include multiple Intercontinental title reigns, multiple tag team title reigns and an ECW title reign. Morrison will likely be inducted into the Hall of Fame after he retires.
Wade Barrett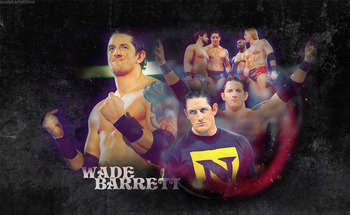 From the Corre of the Nexus to a Barren Wasteland (thanks Hamster Fan), the story of Wade Barrett's career is a sad one, riddled with poor booking and bad luck. Ever since NXT Season One (the only watchable season of that show) when Wade Barrett cut the "Winds of Change" promo, he became a favorite of the IWC and we all thought he was destined for greatness.
His first few months in WWE seemed to indicate that WWE creative agreed with us. Barrett would win NXT and soon after he would invade Raw with the rest of the NXT rookies (who would later be dubbed The Nexus) and decimate the entire arena, causing one of the biggest stories in WWE in years.
However, poor booking led to the Nexus losing to Team SuperCena at Summerslam, which was followed by the exiling of Darren Young and Skip Sheffield suffering an ankle injury. The Nexus would soon be destroyed by Cena and would split into two factions, the CM Punk-led New Nexus and the nWo Wolfpack. Oh sorry, I mean The Corre.
The Corre has since disintegrated, leaving Wade Barrett without any real direction and no heat. However, Barrett is still young and has plenty of time to get his career back on track, especially since his mic skills are top-notch, as is his in-ring ability.
Strengths: Size, strength, good in ring ability, great mic skills, very charismatic.
Weaknesses: Lack of direction and heat.
Future: So far, Barrett's only successes in WWE are being a former Intercontinental champion and being the winner of NXT Season 1. However, I see Barrett adding many more accomplishments to his career in the not-so-distant future. I expect him to have multiple WWE/World title reigns by the time his career ends and perhaps get a Hall of Fame induction one day.
Christian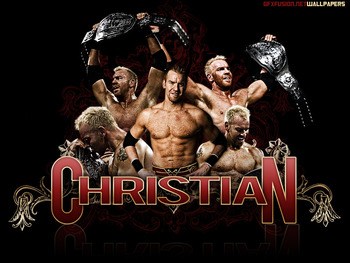 Ever since 2004, Christian has been loved by the IWC. It's not hard to see why; you had a guy with great mic skills, incredible in-ring ability, good work ethic and lots of charisma who had won every championship in WWE except the World title and seemed like he would never get a push.
After he returned to WWE in 2009 after jumping to TNA in 2005, it seemed that Christian would never get a chance to be World Champion in WWE. But then, ironically because of his best friend Edge's retirement in 2011, Christian defeated Alberto Del Rio at Extreme Rules to win the World title. We all know what happened after that, but Christian would manage to regain the title two months later, albeit through controversial means.
Many expect his second title reign to be a transitional one, and I can't say I disagree with them. I see him losing the title at either Summerslam or the Night of Champions to either Orton or Sheamus.
Strengths: Great mic skills, great in-ring ability, can play a heel or a face very well.
Weaknesses: Doesn't have the best look, creative doesn't see him as a main event-level star.
Future: As of right now, Christian has won every title in the WWE except for the WWE title and I wouldn't hold my breath for that. I expect Christian to have perhaps one more World title reign before he retires from WWE. A Hall of Fame induction for Christian may or may not happen but I'd definitely like to see him be inducted by his best friend, Edge.
CM Punk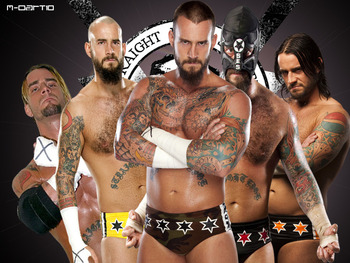 Ladies and gentlemen, he is the best wrestler in the world, the face of WWE's new era (dubbed "The Reality Era" by Punk) and the voice of the voiceless. He is also the true WWE champion and his name is CM Punk.
What a difference a month makes, eh? Just last month, many people expected CM Punk to leave the WWE, perhaps forever. But then, of course, he cut the infamous shoot promo on the 26th of June, 2011 and shook the wrestling world to its core. Even before the shoot, he was one of the IWC's favorite wrestlers. After all, he was and still is, the best wrestler in the world and was perhaps the most misused one as well.
But after the shoot, his in WWE career ascended to another level. Punk would go on to win the WWE championship at Money In The Bank in perhaps the best wrestling match of the year against John Cena. He left the WWE afterwards, but returned earlier this week on Monday Night Raw to confront the (fake) WWE champion, John Cena.
It's pretty much a sure thing now that these two will main event Summerslam in a match to determine the real WWE champion. I fully expect Punk to win this match and go on to have a long title reign and many more after it.
Strengths: Phenomenal mic skills, incredible in-ring ability, very charismatic, can play the roles of heel, face and tweener to perfection.
Weaknesses:
Future: As the face of the new "Reality Era," CM Punk is guaranteed to have a long and extremely successful career. He is only 32 right now, so unless he is seriously injured, you can expect Punk to have at least 10 more years with WWE. Punk is already a one-time (and reigning) WWE champion, a three-time World Heavyweight champion, a former Intercontinental champion, a former ECW champion, a former WWE Tag Team champion and a two-time Money in the Bank winner.
I fully expect Punk to have many more WWE/World title reigns and he will definitely be inducted into the Hall of Fame soon after his retirement. You can bet that by the time his career ends, CM Punk will have become one of the all-time greats of pro wrestling.
Thanks for Reading!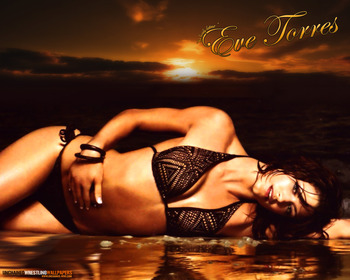 Well, that's the end of this article. Remember to like it if you did, leave a comment expressing your own opinion, and become a fan if you really enjoy my work.
Keep Reading