UFC: 10 Upcoming Preliminary Bouts You Don't Want to Miss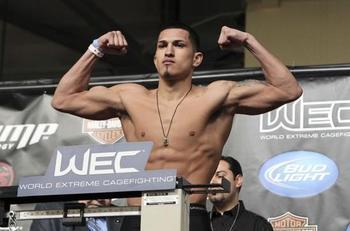 Since the UFC began to show all of the preliminary fights on Spike TV or Facebook, fans have been able to watch the cards from top to bottom and enjoy all the event has to offer in terms of quality matchups.
Now, fans don't have to wait till after the main event or a gap in the PPV to watch their favorite up-and-comers on the preliminary card.
Because of this, it's worth it to build up the preliminary bouts as much as the main card.
These are the top 10 upcoming preliminary fights you don't want to miss in the UFC.
No. 10: Rousimar Palhares vs. Dan Miller (UFC 134)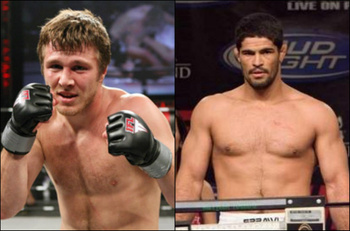 Submission and kneebar specialist Rousimar Palhares (12-3) returns after earning a comeback victory versus Dave Branch at UFC Live earlier this year.
His opponent is Dan Miller (13-5), who has experience fighting some of the very best in the middleweight division.
It's been a long, tough road for Miller, who hasn't been able to capture a victory against top opponents he has faced, including Michael Bisping, Chael Sonnen, Nate Marquardt and Demian Maia.
Palhares' only losses in the UFC are to Dan Henderson and Nate Marquardt so a win over Miller will put him back into contender status.
No. 9: Thiago Tavares vs. Spencer Fisher (UFC 134: Spike TV)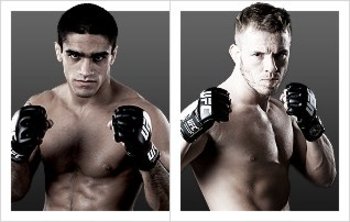 For the return event of UFC in Rio de Janeiro, Brazil they bring a lightweight matchup featuring Thiago Tavares and Spencer Fisher to headline the Spike TV portion of the card.
Tavares (15-4) suffered a devastating knockout in his previous fight but he does have five victories in the UFC.
Fisher (24-7) is an experienced veteran of the Octagon who began his career in the UFC with a 14-1 record. He has never been able to make it past gatekeeper status but he always puts on an entertaining fight.
No. 8: Mike Swick vs. Erick Silva (UFC 134: Spike TV)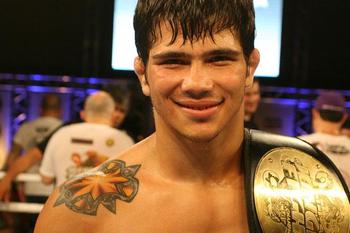 A long-awaited return will occur for welterweight fighter Mike Swick (14-4) when he takes on UFC newcomer Erick Silva (12-0-1) in the opening bout of the UFC 134 Spike TV preliminary fights.
Swick hasn't fought since February of last year and he hasn't won a fight since June, 2009.
Currently on a two-fight losing streak, expect Swick to make a comeback better than ever. He usually does, and it will be needed when he faces the dangerous Silva, who has submitted seven of his 13 opponents.
No. 7: Jacob Volkmann vs. Danny Castillo (UFC Live)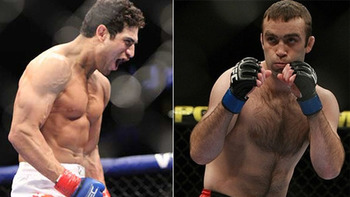 Jacob Volkmann has gotten a lot of attention outside of the cage since his last fight. He was visited by the U.S. Secret Service after making remarks about wanting to fight U.S. President Barack Obama in a post-fight interview with Ariel Helwani.
After the controversy settles down, Volkmann (13-2) returns on the undercard of UFC Live on Versus 5 to take on Danny Castillo (11-3).
Castillo is on a three-fight win streak, including an impressive victory over Joe Stevenson in his last fight. He also has a win over top-ranked featherweight Dustin Poirier.
No. 6: Joseph Benavidez vs. Eddie Wineland (UFC Live)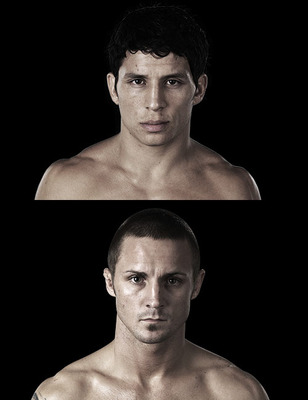 Joseph Benavidez (14-2) is one of the top bantamweight fighters in the world and ranked number two on most top 10 lists.
His only losses are to current UFC Bantamweight Champion Dominick Cruz. Without getting a rematch, he will need to settle for the best of the rest in the division and it starts with Eddie Wineland on UFC Live on Versus 5.
Wineland (18-7-1) impressed even in defeat during his bout with Urijah Faber, and he had gone on a four-fight win streak before that.
This could go down as fight of the night.
No. 5: Dave Herman vs. Mike Russow (UFC 136)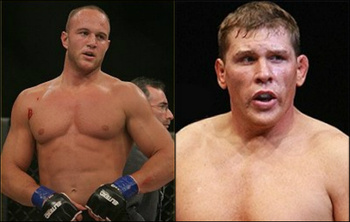 Although the preliminary card hasn't been announced for UFC 136 yet, we can assume this will be one of the Spike TV bouts. It's definitely a fight that can be used to get fans pumped up for the stacked card that follows on PPV.
Dave Herman (21-2) recently made his UFC debut at UFC 131, defeating Jon Olav Einemo by TKO in a back-and-forth war on the PPV portion of the card. It won fight of the night honors.
Herman's opponent will be Mike Russow (14-1), who is 3-0 in the UFC and has wins over Jon Madsen, Todd Duffee and Justin McCully.
No. 4: Anthony Pettis vs. Jeremy Stephens (UFC 136)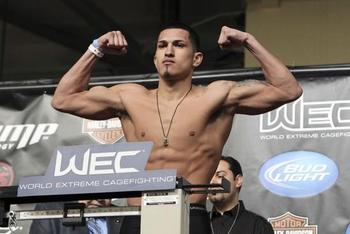 Another bout that will probably make the undercard is Anthony Pettis vs. Jeremy Stephens. Depending on if Demian Maia vs. Jorge Santiago makes the PPV, this could replace that fight.
Former WEC Lightweight Champion Anthony Pettis (13-2) lost his UFC debut to Clay Guida but will look to capitalize on the momentum he still has since his thrilling victory over Ben Henderson in the WEC's final event.
Stephens (20-6) is coming off a dominant victory against Danny Downes at the TUF Finale and also has a victory over Marcus Davis, which produced one of the year's best knockouts.
This has fight of the night written all over it.
No. 3: Ben Rothwell vs. Mark Hunt (UFC 135)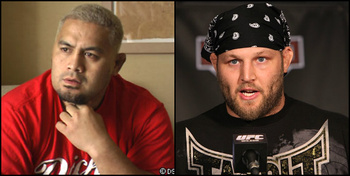 There is only one preliminary bout announced for UFC 135 and it features two exciting heavyweights in Mark Hunt and Ben Rothwell.
Hunt (6-7) is coming off his knockout win over Chris Tuchscherer while Rothwell (31-7) hasn't fought since defeating Gilbert Yvel at UFC 115.
The heavyweight division is open for contenders, and these are two future opponents that could make for fan-friendly bouts between any of the mid-tier contenders.
No. 2: Matt Hamill vs. Alexander Gustafsson (UFC 133: Spike TV)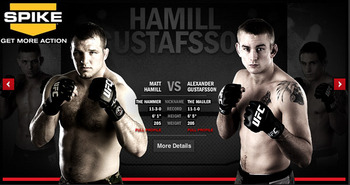 Late replacement Matt Hamill fills in for an injured Vladimir Matyushenko to take on top-prospect Alexander Gustafsson on the Spike TV main event for UFC 133.
Hamill (10-3) quickly gets back into the Octagon since his loss to Quinton "Rampage" Jackson, but he isn't given an easy opponent in Gustafsson (11-1), who is only 24 and considered one of the best up-and-comers.
Gustafsson was supposed to replace Rogerio Nogueira against Rich Franklin, but Franklin declined the fight. He will be looking to take a big step in the division with a victory over Hamill.
No. 1: Chad Mendes vs. Rani Yahya (UFC 133: Spike TV)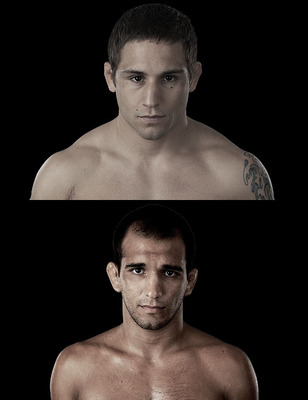 NCAA Division I wrestler Chad Mendes (10-0) is undefeated and ready for his shot at the UFC Featherweight Championship.
Even though Kenny Florian is getting the next chance at the belt, Mendes will surely be waiting behind him if he can get a win over the very tough Rani Yahya (16-6) in the opening bout of the UFC 133 Spike TV card.
Yahya is a second degree Brazilian Jiu-Jitsu Black Belt and has 14 submission victories to his credit.
This should be an interesting clash of styles so expect to see both fighters have their moments during the fight.
Keep Reading