WWE Money in the Bank Aftermath: A Historic Monday Night Raw Preview
July 19, 2011
WWE's Money in the Bank 2011 PPV may be over but we (the more than satisfied) fans are left with more questions than answers…and that's a great thing!
As the Cena vs. CM Punk storyline began to play out, fans expected a big event on July 17, 2011.
WWE garnered attention with this oh so compelling storyline that had fans asking, "Is this scripted or what?"
There was no way WWE could mess this up! But it is the WWE after all, and fans were not ready yet to fully commit as WWE has disappointed many times before.
After the dust had settled, we the fans could not believe what we just witnessed.
WWE's Money in the Bank was just that, "Money in the Bank!"
This event would go down to be the best PPV delivered by WWE in 2011; yes even surpassing WrestleMania 27.
The event was suspenseful, action-packed and very entertaining from start to finish…something we have not witnessed in a WWE event in recent years.
It was so good that fans everywhere gave John Cena props for his performance delivered in the ring….yeah not just the little jimmy's were backing Cena this time!
Last night's event was some-what dubbed, "The IWC's dream PPV!"
Not only did Money in the Bank end with a bang it started with one, that echoed throughout the night.
If anyone could have bet all the money they had that Daniel Bryan would win the Smackdown Money in the Bank briefcase last night; I doubt there would have been any takers!
Not saying he does not deserve it, but that WWE actually stepped up and gave him an opportunity he deserved.
We also saw the expected Alberto Del Rio capture the Raw briefcase, which was also a great Money in the Bank match.
Mark Henry went on to dominate The Big Show in devastating fashion, to let everyone know he is on the rise.
Kelly Kelly retained her Divas title in her match and Christian got Orton to snap to capture the world heavyweight title.
Orton was disqualified with a kick to the groin of Christian; this was done after Christian had spit in Orton's face.
Due to the tricky stipulation, Orton lost the title as he was not to be disqualified!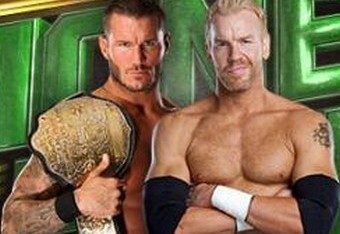 Christian was unable to celebrate as the relentless Orton RKO'd the newly crowned champion on the unbreakable announce table twice.
The show would look to come to a climatic end as Cena vs. CM Punk was next.
The match started off with both competitors trying to gain control of this epic match.
Even Vince McMahon and John Laurinaitis came involved with the match to recreate the Montreal Screw Job in favor of Cena.
Cena would look to win fair as he stopped Laurinaitis to get the referee to call the match.
This would lead to Cena suffering a GTS from Punk and losing the match…the crowd erupted as Vince McMahon stood in shock.
VKM would then have Del Rio try in capture the WWE title but would fail to do so as Punk gave him a kick to the head sending him to the canvas.
CM Punk would leave through the crowd, with WWE title in hand.
But you the readers all know this, what everyone wants to know now….what's next for the WWE?
Right now it is a great time to be a pro wrestling fan, which is a feeling we have lost but now it's found.
Now we all look to Raw, which could be the most anticipated Raw ever!
It was reported on sescoops.com:
Tonight's episode of WWE Monday Night RAW will kick off with an appearance from WWE Chairman and CEO Vince McMahon.
Mr. McMahon will address the WWE Universe regarding the events that transpired at last night's Money in the Bank pay-per-view.
WWE hinted on the company's official Twitter page that Mr. McMahon will also address whether John Cena will be "fired" after losing the WWE championship to C.M. Punk, as per the match stipulation.
What we can we expect from the WWE chairman? Could we see a new WWE title presented, will Cena be publicly fired?
You have to think that something even bigger is brewing as summer's biggest event, Summer-Slam is around the corner…would WWE really let Money in the Bank upstage Summer-Slam?
What we do know is "former" employee of WWE, CM Punk, won't be at Raw tonight as he will be in his hometown Chicago, to watch the Cubs take on the Phillies.
As ESPN's Jon Greenberg posted a photo with CM Punk on Wrigley Field with WWE title in hand, with close friend Colt Cabana.
But that was posted this afternoon, maybe CM Punk could make a surprise appearance at Raw, which takes place 200 miles in the Resch Center in Green Bay, Wisconsin.
This is doubtful, though, but tonight's Monday Night Raw as that epic feel to it, and that WWE is beginning to turn things around!
The countdown has begun as we wait in what could be a truly historic Raw, as we look to see what new developments take place.
Cena has already made a statement that has sparked some interest via twitter:
Following was published by sescoops.com:
Former WWE champion John Cena just posted the following on Twitter, saying he's been "future endeavored" and his match with The Rock at WrestleMania 28 is off:
"I have just been 'future endeavored'. Well..if that's how it is I would like to take a moment to publicly apologize to Dwayne 'the Rock' Johnson. In an effort to make WM28 as big as possible I tried to expose rock for his flaws. Very childish and immature on my behalf.
My comments about the rocks absence were both unprofessional and childish. I am sorry. Rock, I truly wish and still hope in my heart of hearts that the crazy old man who is the boss reconsiders his totally rash decision.
Because chicago was insane last night… And it made me think.of what Miami could have been. I guess sometimes u do not know what u have until it is lost." 
"CeNation. I very rarely ask u for anything but I am down to my last chance. If u could tweet WWE to let them know not to fire me…
Things just keep getting more interesting as the lead in to Raw is near us.
Also what will happen to Del Rio and his Money in the Bank briefcase with no WWE title to challenge for…?
What new rivalries will spark after the aftermath of WWE Money in the Bank?
Tune in to tonight's Monday Night Raw, to witness a great night of WWE action.
THANK YOU BLEACHERS FOR CHECKING OUT MY LATEST PIECE, PLEASE LEAVE YOUR THOUGHTS AND OPINIONS
THANKS
T W…OUT