WWE Money in the Bank: Christian/Orton the Worst-Booked Feud in Recent Memory?
July 17, 2011
When Christian finally won the World Heavyweight Championship at Extreme Rules back on May 1, fans all around the world rejoiced.
When Christian quickly lost the World Heavyweight Championship on his first Smackdown as champion on May 5, fans all around the world revolted.
And it's for that reason why I can't seem to get my head wrapped around this feud between Christian and Randy Orton.
I'm not a huge fan of Orton and I'm certainly not a hater, but I find it hard to understand why he was given the title so quickly when there was an opportunity to make a new main eventer in a company that was awfully low on them.
Was it for ratings? Was it because Orton was going to be the biggest star on SmackDown? Was it because WWE just didn't have any faith in Christian? Was it all three?
Whatever the case, WWE made the decision and the Orton victory caused an uproar. After that, Christian was very upset, but he kept his cool. He was determined to get the title back and he and Orton began a feud that was built on respect.
Then, WWE did something that completely baffled me. They turned Christian heel.
Don't get me wrong, Christian is great as a heel and I love his work when he's in that zone, but it just didn't make sense to me. Why take the cliche road of having Christian become so frustrated that he turned heel?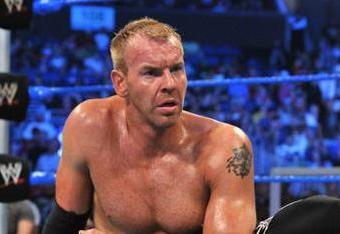 Why not have him battle Orton a few more times, coming closer every time, building even more crowd support for him, until he won the title? Then, you have a new top face for WWE and SmackDown, of which hardly any existed besides Orton.
I understand why WWE had Christian win the title. It was a great moment for Edge. It's a bitter pill to swallow, but it's true. Still, with the huge fan support Christian gained by winning the title, I'm surprised WWE didn't want to capitalize on that. Orton could have feuded with someone else in the meantime.
Now, Christian has been turned into this whiny heel that looks bad because he's lost to Orton on a few occasions. And if he loses to Orton at Money in the Bank tonight, it's very likely that he will be taken out of the main event picture.
If he does somehow win, it will likely be by DQ, which is still a world title win, but it's disrespectful to the title and, in a sense, it's kind of disrespectful to all of the Christian fans who got so excited when he won the title. It's almost like a slap in the face. Almost.
I feel like no matter the outcome tonight, this feud has been wasted. Christian fans will either be let down once again when he loses or they will be slightly excited to see Christian win the title again, only to have their celebration tainted by a DQ victory.
I know that Orton is one of the biggest faces in WWE and I'm not saying that he should turn, but I think it would have made more sense to have Orton be more of the heel in this feud as the face Christian tries to win his dream back. It's almost as if they did this feud completely backwards.
It just goes to show you that in the world of WWE, unless your name is John Cena or Randy Orton, if you want to achieve your dream of being a world champion in WWE, you are a bad guy. And if you do win the title, you can only earn it through cheating.