CM Punk Meltdown: 5 Predictions for His Title Match at Money in the Bank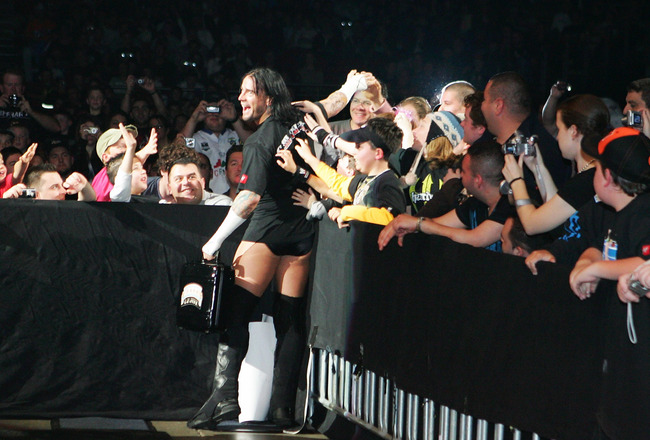 Gaye Gerard/Getty Images
CM Punk will challenge John Cena for the WWE Championship at the Money in the Bank pay per view.
We all know by now that Punk intends on winning the title and bringing it to another promotion as his WWE contract ends at midnight on the Sunday night of the PPV.
Vince McMahon has made clear that Cena must win this title and with everything that has went on with the promo that Punk cut to his suspension and reinstatement, there is no telling what will happen when the bell rings and the belt is up for grabs.
What is going to happen? Here are my predictions.
Nexus Interference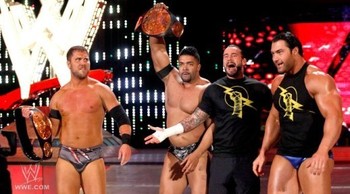 Photo courtesy prowrestling.wikia.com
Well, you had to assume Michael McGillicutty and David Otunga wouldn't miss their fearless leaders final match in the WWE. Mason Ryan will have no choice but to miss it due to an injury.
The reigning Unified Tag Champions will do everything in their power to get Punk what he wants and what they couldn't do for Wade Barrett in his quest for the same belt.
Expect heavy interference during the climax of the match.
Punk Wins Title with Anaconda Vice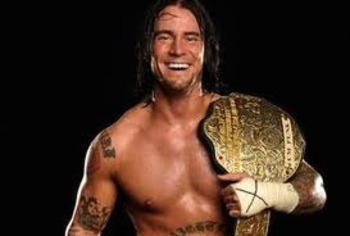 Photo courtesy sodahead.com
Even when he kicks it into high gear, even John Cena will fall to the power of the New Nexus. With Punk, Otunga and McGillicutty, it seems academic that Punk will have another world championship reign.
Punk will hit the GTS on Cena after Cena decides to try some last minute heroics to save his title and his job.
Punk will then attempt to do the impossible, force Cena to give up to the Anaconda Vice. Cena will refuse to tap but if he is knocked out, the referee will have no choice but to call the contest.
Punk will win the WWE Championship by the combined effort of the New Nexus and an unconscious John Cena.
Don't think WWE will put over Punk against a juggernaut of the WWE by submission? Remember, it was Punk that was put over Undertaker due to a submission in 2009 in a World Heavyweight Championship. I know, different circumstance but don't count it out.
Punk Delivers Goodbye Speech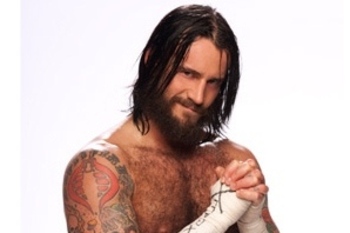 Photo courtesy wwe.com
It won't be as good as his promo from a number of weeks back but this speech will be can't miss. Punk will be mere hours away from being a free agent in the wrestling world and as the reigning WWE Champion, he will have plenty to say about the WWE.
The production truck won't cut it off and Punk will start namedropping everyone outside WWE (yes, Colt Cabana, get ready for another shout out) until...
Alberto Del Rio Cashes in Money in the Bank
Do you remember when CM Punk won Money in the Bank in two consecutive years at WrestleMania and became a multiple-time world champion?
Prepare for karma (not that one, she's out for a year, remember?) to hit him hard and as a cruel twist of irony—the video attached is the reason this situation is so ironic. Fast forward the video to about 4:45 to get to the point where Punk comes to the ring.
For this to work, Del Rio will have to win the Money in the Bank ladder match for RAW earlier in the evening.
Kane cashed in his MITB briefcase last year on the same night he won it and claimed the world heavyweight championship from a beaten Rey Mysterio.
This allowed the WWE Universe to focus on one briefcase, held by The Miz, who cashed it in to claim his first WWE championship.
That being said, this would make sense, and with the speculation running around the SummerSlam main event, Del Rio could enter it as champion instead of challenger.
Just picture it: Punk sends his men to the back so he can be alone with the WWE Universe and the WWE championship. Punk begins the speech I mentioned in the previous slide.
Cena is still out cold in the ring, comes back and hits an Attitude Adjustment and beats up Punk and gives him a proper goodbye, as Cena is now fired as well. Cena heads to the back, leaving Punk in the middle of the ring, beaten, battered, bruised and champion.
That is when things get interesting.
Del Rio "accidentally" hits both McGillicutty and Otunga with one of his fancy cars, and just as that video is shown on screen, Del Rio's music hits.
He has the briefcase, Punk is down, Del Rio brings a referee in his vehicle and they both head to the ring.
The anticipation is at a fever pitch in the Allstate Arena—Del Rio is about to achieve his destiny.
The bell finally rings after what feels like forever. Del Rio is able to lock in the cross arm-breaker and Punk taps.
Del Rio will win the WWE championship at Money in the Bank.
Cena's Job Is Spared, Makes Main Event in SummerSlam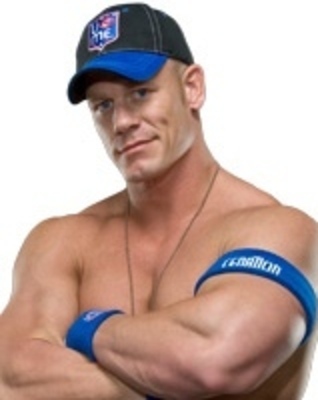 Photo courtesy wwe.com
A lot of you are going to ask why this turned into a Cena-specific slide.
Well, the answer is that with every big thing to ever happen in WWE, there will be fallout to everyone involved.
Vince McMahon will choose to keep Cena, as Punk is no longer with the company, obviously.
With Punk out of the fold, Cena will have to get to Del Rio to regain his WWE championship, and with a rematch clause in his contract after losing at MITB, Cena will use it at SummerSlam against the new champion, Alberto Del Rio.
Will Cena be champion past MITB? Does WWE have Cena/Del Rio penciled in for SummerSlam?
We are sure to find out, but for fun, tell me what you think of what will happen?
Keep Reading