Cricket Quotes: Sunil Gavaskar, Ishant Sharma, Alastair Cook and Daryl Harper
July 7, 2011
Mark Nolan/Getty Images
Sunil Gavaskar
What he said: "Somebody should tell them nobody from Manchester United, Arsenal and Liverpool has come to scout talent here."—Sunil Gavaskar is not quite thrilled about Indian cricketers getting injured playing soccer rather than in the nets or on the field.
What he really meant: "It's the IPL, for Christ's sake, not the EPL."
What he definitely didn't: "They're cricketers, they should just focus on cricket. In my heyday, I played tennis, badminton, TT and hockey with a cricket bat." 
Ishant Sharma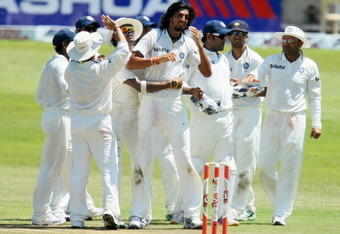 Gallo Images/Getty Images
What he said: "Sometimes even I don't know which ball is going to straighten, so how can the batsmen know?"—Ishant Sharma confesses to being nonplussed sometimes as to the direction his deliveries will take.
What he really meant: "It's easy to keep batsmen guessing when I'm guessing as well."
What he definitely didn't: "How much can a cricket ball deviate from a straight line?"
Alastair Cook
What he said: "The cricketing gods might look down in a bit of disgust."—Alastair Cook is not too happy with Sri Lankan batters, who appeared to lose sight of the target in the attempt to ensure Dinesh Chandimal reached his century at Lord's.
What he really meant: "The rain gods did not oblige us with a wash-out. Why should they favour Sri Lanka and particularly Dinesh Chandimal? "
What he definitely didn't: "I would not have had much to say had Sri Lanka batted first."
"I'd better say something critical before any one points out how long I took to make my ton."
Daryl Harper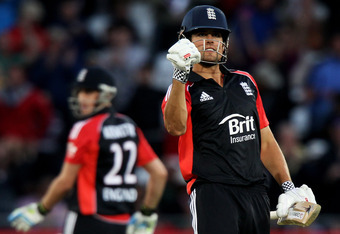 David Rogers/Getty Images
What he said: "It's about as common as Indians eating beef burgers."—Australian umpire, Daryl Harper, takes a huge swipe at Indian cricketers and simultaneously defends his track record, following the criticism directed at him by the Indian captain, Mahendra Singh Dhoni.
In a series of caustic remarks—interpreted by some as having racist overtones—that included "I should never have applied the laws of cricket to Indian players," the Australian let fly to let Indians know how he felt about their accusations. Harper says that the ICC  proved that 94 percent of his decisions were right, and his mistakes were as rare as Indians eating beef.
What he really meant: "That's how strongly I feel. So there!"
What he definitely didn't: "I'm a vegetarian."
"McDonald's have offered me a job—in India."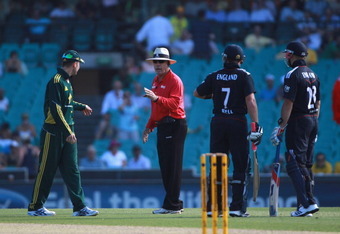 Tom Shaw/Getty Images
Saurav Ganguly
What he said: "When I played, I loved hitting sixes."—Saurav Ganguly, at a clinic for young players at the Kowloon cricket club in Hong Kong, dwells on his penchant for hitting the ball out of bounds.
What he really meant: "I always went for broke on small grounds."
What he definitely didn't: "A quick single to third man—that's my preferred batting style."
---
There's a fine line between fishing and just standing on the shore like an idiot.