Frank Viola as Brooklyn Cyclones Pitching Coach: A Dream for New York Mets
July 1, 2011
Former Mets pitcher Frank "Sweet Music" Viola is back with the team, but this time, he's not with the big club.
Viola signed on as the pitching coach for the Brooklyn Cyclones—the Mets Single-A short season affiliate.
The St. John's University product and East Meadow, Long Island native says he's happy to be back in New York, though in a different capacity than last time.
"Getting my foot back in the door in the coaching aspects of professional baseball is a big plus, and I'm very much looking forward to hopefully making a difference in the development of some of these kids," said Viola.
Viola enjoyed a 15-year MLB career and played three of those seasons with the Mets. He is still the last Mets pitcher to win 20 games in a season (1990).
Many of the Cyclones players were unfamiliar with him, since most weren't born during his playing days. However, the players found out that Viola is a former World Series MVP (1987) and Cy Young Award winner (1988).
"Once they realized what I did, I got instant recognition," said Viola. I'm out here working with each kid individually and hoping that I can help in any small way to give them a chance to go up levels here with the Mets."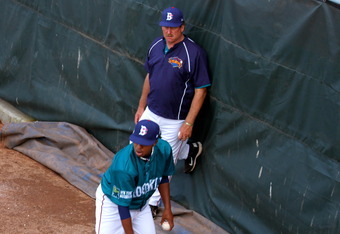 In addition to teaching the young pitchers the mental part of the game, Viola has been instrumental in helping the pitchers develop change-ups. His change-up—which he learned from Brooklyn Dodgers great Johnny Podres—was his main pitch during his career.
"If you can teach one kid a change-up to go along with a fastball, slider, curve, all of sudden you're giving him a chance to succeed and keep on moving," said Viola.
Jeff Walters—one of the Cyclones starters—believes Viola has helped him make his change-up better.
"He's very comfortable with knowing when he was going to throw it and who he was going to throw it to," said Walters.
Walters, as well as the other pitchers, have responded well to Viola thus far and look forward to working with him all season.
"When he speaks, we all listen because we know he's been there and been at the very top," said Walters. "We listen very closely and take all his words to heart and know that he's here to teach us and hopefully one day make us as good as he was."
Cyclones lefty reliever T.J. Chism believes the fact that Viola is left-handed has helped give him an edge in the pitching learning curve.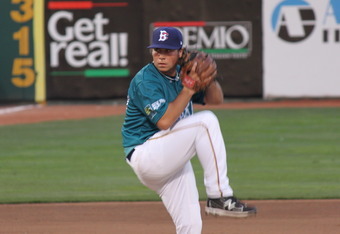 "I think it's a huge advantage not just over every other team here but over some of the right-handers we have," said Chism.
Though Viola knows when to be serious, he loves having fun with the guys and keeping everyone loose.
"We have a lot of fun," said Cyclones pitcher Hunter Carnevale. "I love competing, and he [Viola] loves it too. I think when you create a winning atmosphere, having fun takes care of itself."
Viola and the Cyclones will continue to provide competitive baseball in a family atmosphere at MCU Park. It's great to have a genuine Mets fan helping in the development of the organization's young pitchers.
"Once a Met fan, always a Met fan," said Viola.
Jim Mancari is a Featured Columnist for Bleacher Report and the Senior Editor of metroBASEBALL Magazine. Unless otherwise noted, all quotes were obtained first-hand or from official interview materials from metroBASEBALL Magazine.