NFL Offseason 2011: Crime Sprees! General Mayhem and Chaos!
July 10, 2011
Streeter Lecka/Getty Images
Ahh, yes...  Greetings from the Frozen Tundra, friends!
Summer fun is occurring in the great State of Wisconsin!  The days are getting shorter, the weather is getting hotter and football players are getting into general mischief as the Lockout is getting longer.   
Who knew that Ray Lewis of the Baltimore Ravens would be correct?  He generally stated that no football, meaning the lockout, would mean an increase in crime.  While it was insinuated that general mayhem and destruction would occur from people who are not football players, and thus are ticked off about the lockout, the offseason has offered a plethora of players who seem to have too much time on their hands and mischief in their heart.
Case in point?  Brandon Underwood of the Green Bay Packers was arrested for disorderly conduct in regard to a domestic incident with his wife on June 16, 2011.  Why, you may ask, is this important?
June 16, 2011 was the day that the Green Bay Packers finally received their championship rings.  The wives of the players also received necklaces. 
How does this involve Mr. Brandon Underwood, you may ask? 
Allegedly, Mr. and Mrs. Underwood were returning from dinner and Mr. Underwood, as reported in the criminal complaint filed in the Brown County Circuit Court, when they became engaged in a verbal altercation in their vehicle.  Allegedly, Mr. Underwood broke the necklace off Mrs. Underwood's neck, and then pulled her out of the vehicle and threw her to the ground.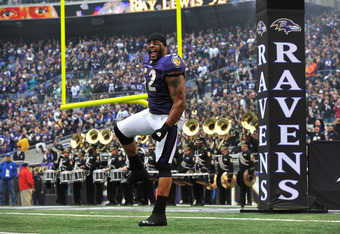 Larry French/Getty Images
When Mr. Underwood made his initial appearance in the Brown County Circuit Court on July 6, 2011, Mrs. Underwood stated that she didn't want her husband to be arrested, but wanted to stand up for herself on the night of the incident, according to the Green Bay Press Gazette. This is also coming from the same Mrs. Underwood who filed for divorce from Mr. Underwood, who pleaded no contest for a charge of Prostitution-Nonmaritial Sexual Intercourse charge in March. 
Good Lord...
Okay, so I've never met Mr. Brandon Underwood, nor any other NFL player for that matter.  However, it is very concerning that a young man of 25, who is talented football player, not to mention a father of three young children, is making choices that lead to law enforcement involvement.  Everyone has skeletons in their closets, keep in mind, and everyone makes at least one bad choice in their lives that can lead to general chaos and mayhem.  And, not everyone's business is made public knowledge, unlike football players like Mr. Underwood.  He's probably a nice guy, who got caught up in the argument and made a bad decision.  However...
It doesn't have to be that way! 
For those of you who haven't read anything that I've written before, I have a very different view point of life.  I believe in the innate goodness of people, for the most part, and have a twisted sense of humor.  Yes, this is my disclaimer.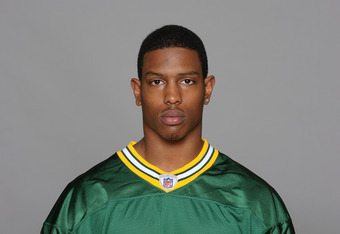 Handout/Getty Images
With that being said, here's my pitch for the day:  I am going to open a Wayward Home for NFL Players, kind of like a foster home for delinquent NFL players.
Yup, friends, I am going to open the doors of my home to NFL players who need to be reminded that since they are fortunate, and talented, enough to play for the NFL, they need to focus on getting their lives together so that they can be good "role models" for others. 
Hear me out, friends.
Let's take Johnny Jolly for example.  He was arrested for allegedly being in possession of 600 grams of codeine in his vehicle for a second time, while being on a deferred prosecution agreement.  Hello, jail roomie, how you doing?
If Mr. Jolly were sentenced to the Wayward Home for NFL Players, he would be welcomed into a  (somewhat) stable and loving home.  Upon arrival, he would be shown to his room, where he would be told that he may have to share when another NFL player gets into trouble,  He would have choice of top bunk or bottom bunk (which is very important in the grand scheme of things) as he would be the first to arrive. 
Mr. Jolly would be given no choices for his dinner menu.  If I cook it, he'll eat it.  Who am I kidding?  If Manpig, my husband, cooks it, he will eat it, as I have been known to take the Cajun approach to cooking to a new level...  Blackened means burned in my book.  I make a mean potato salad, though, and brats and sauerkraut are mandatory eating at least once per week.  Get your Bean-O, my friend, you are in for a digestive nightmare.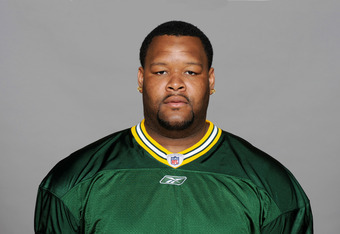 Handout/Getty Images
He would be assigned chores, such as cleaning up the yard.  We have a beagle at Casa Moen-Kadlec, who has been known to be a prolific pooper and this must be tended to on a weekly basis (at least).  Mr. Jolly, we will provide the gloves for clean up.
He would be expected to attend AODA (Alcohol or Drug Abuse) counseling.  He would not be given any opportunity to procure drugs, as he would be on home detention until he proved himself responsible enough to go out into the community unsupervised.  Mandatory drug testing rules will apply. 
Just a heads up about drinking:  this is Wisconsin and Manpig has been known to imbibe in a few Old Milwaukees.  If you are not allowed to drink, Manpig will drink elsewhere, as he has been known to be able to drink anywhere the opportunity presents itself.  This may be the only challenge of my grand plan, as Manpig has been sitting on the porch, drinking beer with his hound, for years.  No, we are not rednecks.  With that being said, you will be expected to sing along to country music with Manpig if he is intoxicated.  You should probably start learning some lyrics to Hank Williams Jr.'s songs prior to your arrival. 
Community service?  Oh, you bet we can help you set up community service.  My elderly Norwegian grandparents have chores that need to be done FOR DAYS!  I will personally transport you to their residence, sit with you while you drink Norwegian coffee, and then personally supervise your progress as you are told to initially do something and then are told you are doing that wrong and you must start over.  My Grandma will give you directives, don't worry.  They will not let you leave the house until the chores are completed and will give you a passive-aggressive Norwegian guilt-trip until you beg for forgiveness for any wrong-doing you have done in your whole entire life.  Trust me, this will happen.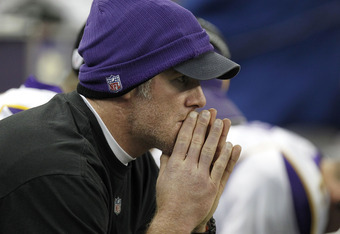 Gregory Shamus/Getty Images
Oh yeah...  Grandpa may think that you are a terrorist, as you are a stranger to him, and Grandpa has some pretty serious stranger danger issues. But we have stopped him from attacking people for the most part.  Just don't make any sudden moves.  We have considered putting him on a dolly with a Hannibal Lecter-style face mask but we discovered that could freak people out when we take him out and about town.  
Great fun will be had by all!
How will spending time with my grandparents rehabilitate your public image, you may ask?  Well, what screams "Hey, I'm a good guy" more than helping kids or the elderly?  Even if the elderly are slightly crazy, you will still get kudos!
We will also offer personal training services to those athletes that are still able to return to the NFL, when this blessed lockout ends.  A normal day of training would begin with a nearly six foot tall, furry Norwegian woman standing over your bed, a crazy smile on her face, blaring John Denver music from a boom box.  While John Denver is not normally known for being played loud, it is a more gentle approach than playing Slayer music and you should be grateful for my generosity.  Said nearly six foot tall, furry Norwegian will then teach you the art of Wisconsin-style battle, as you will need to know this on a football field.  Flying tackles, head locks and figure four leg locks will be practiced so you may want to bring your protective equipment.  We, at Casa Moen-Kadlec, will not be responsible for accidents OR for making you cry like a little girl.
If you choose to be non-compliant and aggressive towards this writer, please be informed that will not be allowed.  I am almost as tall, twice as mean, and I bite.  Please consider this if you are choosing to be non-compliant.
So, with all of these ground rules being set, who's ready to shack up at Casa Moen-Kadlec? 
Johnny Jolly?  Brandon Underwood?  Hines Ward (alleged DUI arrest)?  Brett Favre?  Kevin Alexander?  Perrish Cox?
Jeez, I'm going to have to build a bigger house...
Anyway, have a good week, all, and think about my business proposal.  What you will save in attorney's fees alone may be beneficial to you during the lockout and you will be given the opportunity to reform.  Just think about it.